Apparently there's something called "Meatless Monday," and hey, maybe you're doing that. Maybe you're on a sans-meat kick for health, or perhaps you simply prefer a plant-based diet for ethical or other purposes. Whatever your reason, it's never a bad thing to incorporate more vegetables into your diet, and despite Memphis being a BBQ mecca, there's plenty of palatable places serving excellent dishes that skip the meat but never the flavor.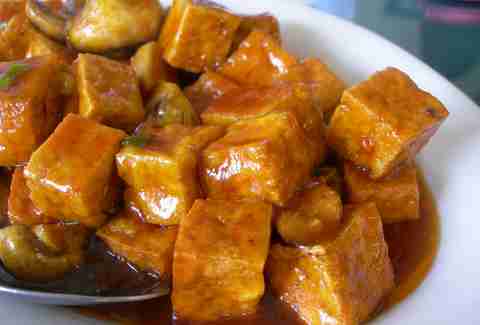 Midtown
For less than $10, Pho Binh offers an all-you-can-eat tofu buffet during the weekday lunch hour, making this quaint mom-and-pop Vietnamese joint a favorite among Midtown hipsters and artists. But you're best off trading those skinny jeans for stretch pants when dining at Pho Binh, as it's nearly impossible not to overeat the crisp, deep-fried lemongrass tofu or creamy, coconut-based yellow curry tofu. After the lunch hour, the same delectable tofu dishes from the buffet (and plenty more) can be ordered from the massive menu.
Bartlett
As the name implies, this Bartlett eatery is run by two sisters who happen to be vegan. In their small storefront cafe, the sisters offer a menu of mostly raw, totally plant-based meals in a suburban area of town not exactly known as a hub for vegetarian options. Their raw cashew burger -- served on a sprouted grain bun or a lettuce leaf, depending on your preference -- comes dressed with ketchup, mustard, and onions, and offers a healthier alternative to a greasy meat burger. The raw desserts -- nut and carob-based "Oreos" and raw vegan cheesecake (made with cashews) -- are chock-full of flavor and 100% guilt-free.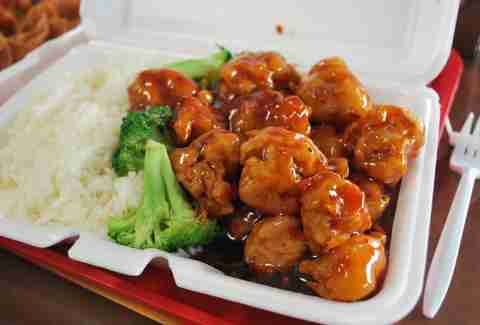 East Memphis
You may not think this tiny hole-in-the-wall grab-and-go has much to offer for vegetarians when you first glance at the menu posted above the counter. But there's a secret vegetarian menu (just ask!) loaded with mock-meat Chinese dishes made free of eggs, dairy, and other animal products. The deep-fried mock chicken or breaded mock beef come prepared in similar ways to their meaty counterparts -- sesame-style, sweet & sour, General Tso's, etc. There's also a very realistically textured vegan shrimp on the menu that could fool any omnivore. The mock special fried rice -- loaded with vegan ham, mock chicken, and other faux meats -- is a great way to sample your way through New Hong Kong's offerings.
Midtown
This crosstown pizza parlor and sandwich shop offers several vegetarian pizzas and sandwiches -- as well as vegan options -- in a laid-back neighborhood bar environment. The Artist Pizza (a local fave) is made with tomato jam, chevre, mozzarella, and caramelized onions. Vegan mozzarella cheese is an option for any pizza, or go off-menu and build your own. The hummus flatbread with olives and arugula is a great cheese-free option. There's also a vegan banh mi with marinated tofu, house-made red bean hummus, and pickled veggies on a crusty baguette. Midtown Crossing hosts weekly events, such as stand-up comedy shows, singer-songwriter performances, and art openings, so chances are you might get some entertainment with your pizza.
Edge District
Farmers-turned-restaurant owners Keith and Jill Forrester bring many of the ingredients used at Trolley Stop from nearby Whitton Farms, where they grow their own produce and herbs. The restaurant sits adjacent to Memphis' trolley line on Madison Ave and has become known for its meals made from scratch with locally sourced fixings. There's an entire menu section devoted to herbivores and among the mouthwatering options there's the Margherita pizza -- fresh mozz, basil, and tomatoes cooked to bubbly, melty perfection atop homemade dough. Vegan cheese is available by request.
Midtown
A family-run restaurant headed by owner Ermyias Shiberou (whose first foray into feeding Memphians was via his kabob food truck, Stickem), Blue Nile offers an authentic Ethiopian dining experience. The Veggie Platter includes yellow split pea wat (stew), mesir wat (red lentil stew), ye'tikil gomen (stewed cabbage), sautéed kale, potatoes & carrots, and salad, all served on spongy injera.
Midtown
Housed in a former gas station, Fuel offers an array of vegetarian and vegan-friendly options, including one hell of a house-made veggie burger. For an out-of-the-ordinary dining experience, try the vegetarian "Salisbury steak" TV dinner or the vegetarian walnut meatloaf. The latter is served with smashed potatoes, and the plate gets a nice dose of leek and mushroom gravy.
East Memphis
Cosmic Coconut specializes in fresh juices and smoothies, but if you're looking for a heartier (and still good-for-you) meal, try the cauliflower tempeh buffalo wrap. Roasted cauliflower and protein-packed tempeh are tossed with hot wing sauce and combined with kale in a grilled wrap that's served with house-made cashew ranch for dipping. The wrap is also available as a salad.
Downtown
Offering a taste of New Orleans in Memphis, DeJaVu dishes out authentic Creole classics, like gumbo and etouffee. Also on the menu are gator bites, which are made with, you guessed it, alligator meat. But meatless options abound. Among them is the New Orleans-style portabello & sun-dried tomato pasta. Penne pasta swims in a rich tomato basil sauce, topped with mushrooms, tomatoes, spinach, garlic, onions, and bell peppers. BBQ or curry tofu is on offer on the meat-and-two platter, and all veggie sides (collard greens, candied yams, fried cabbage, etc.) at DeJaVu are prepared without meat.
Cooper-Young
The folks at Imagine use vegan substitutes to make classic Southern comfort dishes, like Dogs 'n Blankets and fried chicken. For brunch, there's the Memphis Slam: two open-faced biscuits served with tofu scramble, "sausage," gravy, and "cheese." Lunch or dinner: the Big Smack, a veganized version of a Big Mac. For this delicious monster, two Gardein Beefless Burger patties sizzle on a seasoned griddle pan before being stacked between layers of dairy-free buns, lettuce, cheese, pickles, onion, and of course, homemade special sauce.
Midtown
At this crazy-good Korean noodle shop, every dish is made to order, so be prepared to wait. But it's so worth it -- when that hot pot of steaming, flavor-packed noodle soup hits your table, you'll know why. Any of the noodle bowls can be made without meat and with vegetable broth as a base. A menu favorite, the Mandou ramen includes delicious homemade dumplings, gently cooked veggies, and a sprinkling of seaweed flakes. For an appetizer, get the Veggie Jean (mini mixed-vegetable pancakes of sorts).
University District
Just around the corner from the University of Memphis, this college bar is serving up a vegetarian standby with a Memphis spin: fried tofu doused with homemade barbecue sauce. Available on a sandwich, in a burrito or quesadilla, or even better -- on nachos, with all the usual glorious nacho accoutrements. Tofu never tasted so good.
Edge District
The Jamaican-inspired menu at Evelyn & Olive boasts a variety of vegetarian-friendly items. Try the black bean tacos: hard-shell tacos stuffed with tofu, black beans, and kiwi salsa, served alongside rice & pigeon peas, and a cucumber tomato salad. Among the other tasty meatless options is the Rasta Pasta: broccoli, sweet peppers, garlic, black beans, and Jamaican herbs & spices are all sautéed in olive oil, tossed with fettuccine, and topped with parmesan.
Downtown
Don't let the name fool you -- this vegan cupcake shop serves up more than just sweet treats. At Pink Diva's lunch service, customers can choose between BBQ tofu platters, veggie-packed pasta dishes, or indulge in a helping of "totchos" (think nachos, but with tater tots instead of chips). But you'll really want to save room for dessert here. All of the cupcakes that owner Cassi Conyers bakes are completely vegan. They're essentially guilt-free. Except for the fact that they're still cupcakes. Totally worth it though.
Sign up here for our daily Memphis email and be the first to get all the food/drink/fun in the Blues City.