Because the only local flavor Baskin-Robbins has is that homeless dude who always parks outside with his grocery cart, hit up Quarterman's Parlor: a family-run (seriously, the owners' grandkids work the register) ice cream parlor that sources the bulk of their ingredients from 305-based farms, delivers to downtowners, and pays homage to the '40s via vintage portraits/using the term "parlor".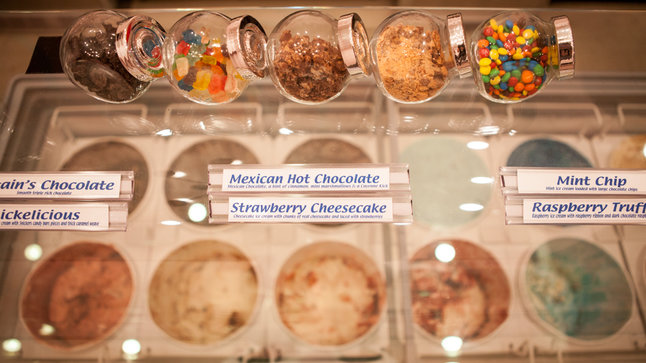 Q rotates a few flavors each week based on customers' requests and'll consider custom-making any crazy flavor you throw at them, so please do not request pralines 'n cream.

The C Is For Cookie had damn well better be good enough for you: a "vibrant blue" vanilla loaded with cookie dough and crushed baked cookies.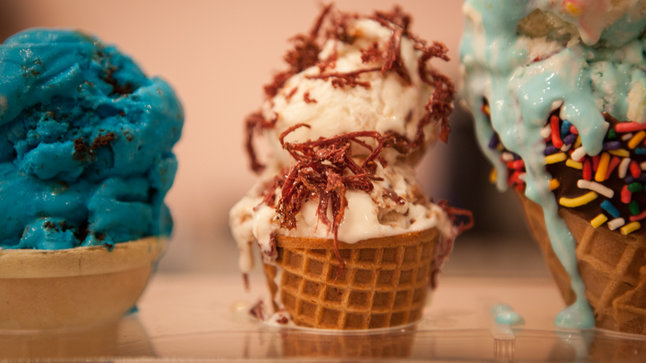 Along with dehydrated ginger picked up from the chef next door, the Trash Can is packing seven, count 'em, SEVEN different different candy bars, none of which they'll reveal. Pray for not-Mounds.

There are also these cake jobs like the Birthday laced with shards of cotton candy, and the Red Velvet with a cream cheese icing weave that some observers may confuse with Christina Aguilera's hair.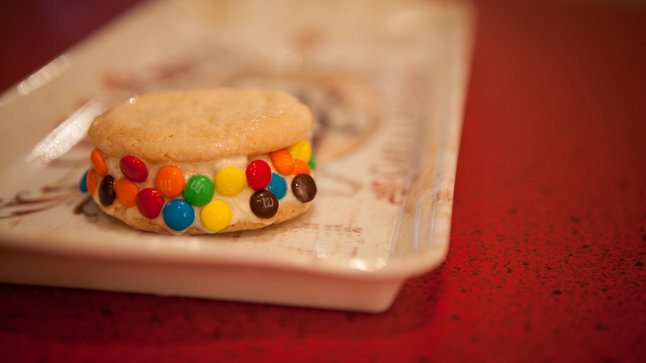 You can also custom-make your own ice cream sandos like this salted caramel/ M&M guy wrapped in sugar cookies which, much like that homeless dude on a good day, are fresh-baked.