After a year-plus of generating lines, furor, and most importantly, delicious seafood in NYC's Meatpacking District, EMM Group's Catch birthed a more relaxed version in South Beach's James Hotel, where Top Chef champ Hung Huynh will stuff 305ers with a menu full of "Raw", "Rolled", "Cold", and "Large Format" swimmers that don't insist on wearing a t-shirt in the pool. The original spot's vibe is carried over thanks to exposed brick walls and industrial lights in the double-decker space, with South Beach showing through via deco accents and bright green booths. Plus the actual beach, outside. Here's how they do the signature Cantonese lobster: the crustacean is chopped up and tossed in cornstarch, then deep-fried before being wok-roasted w/ ginger, garlic, jalapeno, scallions, oyster sauce, sake, and butter actually made from his own head. Wash down your roasted black bass, Dungeness Crab spaghetti, or scallop dumplings with the Neptune: rum, passion fruit puree, honey syrup, and mint leaves, which mint's ex is never happy about, especially because mint always takes the small appliances when it does. Jameson, simple syrup, ginger beer, a Smith & Cross floater, and candied ginger result in the Dirty Bastard, perfect for people who like their oysters and hamachi sashimi rawwwwww, yeah baby they like it rawwwww.
Recommended Video
It's Worth Getting Sloppy For This Grilled Cheese Taco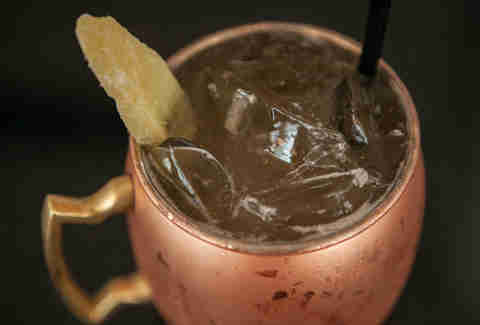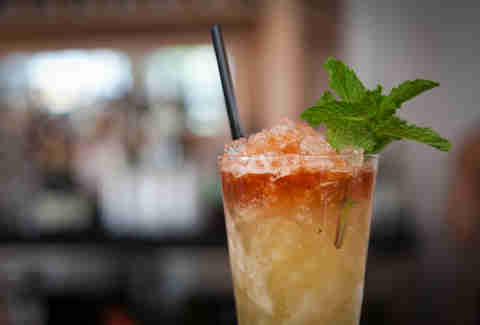 Previous Venue
Next Venue
Venue Description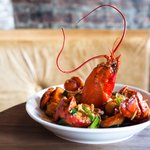 1. Catch
1545 Collins Ave, Miami Beach, FL 33139
It's not every day that you're served seafood by Top Chef winner Hung Huynh, but this is exactly what you'll get at Catch in the James Hotel. Well, come to think of it, he probably won't actually serve you your food or even directly prepare it...but he is the Executive Chef, which means that you're in for a really good meal either way.