Ahhh, Spring. That time of year when we walk out into the balmy, 82-degree air, look up at the cloudless sky, reminisce about all the sweet stuff we've done so far this year -- like brazenly stare at the scantily clad women of Ultra -- and wonder how things could get any better. Two ways: if Summer never gets here, or if someone assembles you a list of the 10 best new Miami restaurants. Guess which we did...
Recommended Video
Go Camping in the Comfort of Your Own Home With S'mores Dip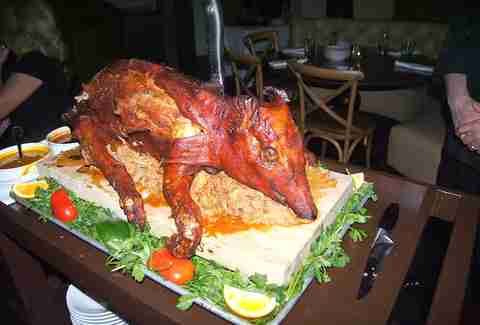 Beauty and the Feast, Ft. Lauderdale
Before heading to this beach-side spot in the Atlantic Hotel, make absolutely sure you haven't recently watched Babe, Charlotte's Web, or any of the Muppet movies. Why? Because in addition to the extensive menu of pizzas, gourmet small plates, and slow-roasted meats, they've got "feast plates," which're basically a cart topped with either the biggest paella you've ever seen, a bowl of pasta that would make Pavarotti shudder, or... oh, just a WHOLE PIG WITH A KNIFE IN ITS NECK.
Uvaggio, Coral Gables
Miami newcomer Heath Porter's gonna fit in perfectly, 'cause he's already mastered the art of doing things completely backwards: the 20-year sommelier -- along with Top Chef alum Bret Pelaggi -- took Porter's favorite bottles and created an entire menu of stuff to pair with them. Try the veal sweetbreads with gnocchi, beech mushrooms & gremolata with the 2010 J.L. Chave Mon Coeur Côtes du Rhône, for example, or find food to go with any of their 20+ wines by glass, or one of their 100+ by the bottle.
La Mar, Brickell
The best agricultural export coming out of Peru at the moment is obviously... potatoes! And Peruvian culinary Maestro Gaston Acurio's plating up the best ones you'll find in Miami, like the causas -- whipped potatoes served in a mini-boat under stuff like tuna tartare and grilled octopus. Or if sitting bayside at the Mandarin Oriental makes you want meat, there's Wagyu beef anticuchos, or the adobo slow-cooked beef cheeks stew.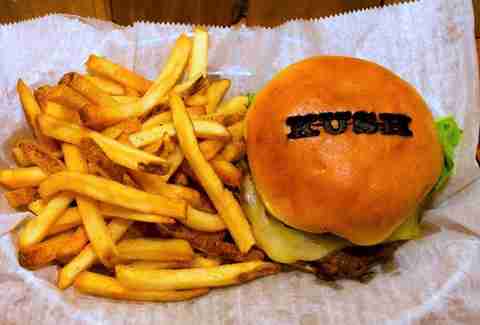 Kush, Wynwood
The guys behind LoKal -- Coconut Grove's best neighborhood restaurant -- are taking their craft beer and grass-fed burger show to Wynwood, and adding some cool stuff to the menu, like a frita w/ guava jelly & melted Gruyere that's stuffed w/ Potato Stix, crispy bacon & LoKal sauce, or the Kush Brownie, a bacon- and nut-filled dessert served w/ a dime-sized baggie of greens, that will confuse everyone on your Instagram when you caption it: "Legal Kush Brownies!".
Orange Blossom, South Beach
Sure, the whole "our oranges aren't frozen" thing worked fine. But if Julia Tuttle were still alive, she'd probably have even better luck convincing Henry Flagler to bring his railroad to Miami by sending him food from this new spot at Boulan -- think pepper-crusted organic salmon; scallop Tiradito in lemongrass ginger sauce; and mint-rosemary-crusted lamb racks -- and telling him he could sit in a wood-lined dining room and look up at funny portraits of himself while he ate. Assuming, of course, that at 184, he still had all his teeth.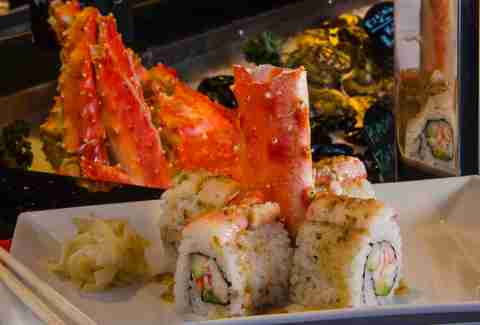 Tsukuro, Ft. Lauderdale
When you share a street with Dirty Blondes (aka that place where Richie Incognito went all Richie Incognito on a pool table), it's not real hard to be the classiest place on the block. But Tsukuro could win this title in a lot of places, with its interior full of blues, oranges, and violets, a sushi menu as good as any in Broward, and meaty food items like Chinese roast duck, oxtail spring rolls, and a sandwich destined to give Jewish people conflicted feelings: pulled pork on a Challah roll.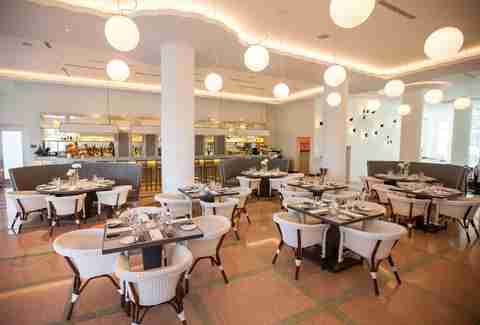 Traymore Restaurant and Bar, Miami Beach
Who needs your own private beach house in Turks and Caicos? Well, ok, yeah, stupid question. The next best thing? Getting that same crafted gourmet food you'd eat at said beach house in Como's new Metropolitan Hotel, where, in addition to having one of Miami's best new lunch deals, they also have a sweet, new gin bar in the original art deco dining room, and a menu full of steaks, seafood & oysters from both the East and West coasts.
Earls Kitchen & Bar, Dadeland
The big upside of this Canadian steak, burger, and cocktail stalwart opening in the heart of downtown Dadeland is that you can get a monstrous Bronx Burger -- one of Miami's most underrated -- the made-fresh daily Jeera Chicken Curry, or one of their certified Angus steaks 'til 1am, or 2am on weekends. The downside? The inevitable increase of Quebec license plates going South on the Palmetto.
Beer 360, Sunny Isles
Remember, like, a week ago when the only reason you'd drive to Sunny Isles was so you could wait out grandma's night at the bingo parlor by downing Dr. Brown's cherry sodas at Rascal House? Well, your new reason to hit SIB is this Brazilian steak palace, where you'll order Picanha by the ounce, other steaks by the not-ounce, and dozens of different sausages, then smoke them right at your table in your personal brick furnace, all while sipping on one of 360 different craft brews, 40 that're on draft.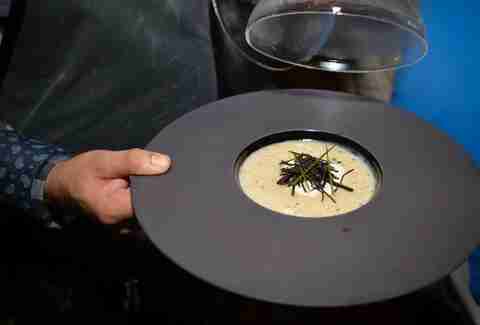 1826 Restaurant and Lounge, South Beach
Let's say you're a Hollywood set designer, and there's a scene set in "Trendy restaurant, Miami". Your set would be the interior of 1826, a three-level resto-lounge that's got full windows looking out on Collins Ave, lamps made out of machine gun sculptures, and a small plate menu from Food & Wine's 2012 Best New Chef Danny Grant, who's made stuff like deconstructed lobster lasagna; black truffle risotto; and slow-roasted lamb loin w/ stinging nettles.