South Florida summers get a bad rap. OK, so the humidity might be somewhere between a poorly maintained sauna and the inside of a geyser, and the rain is anywhere from torrential downpour to a literal hurricane. But at least we don't have to deal with school zones or any Quebec license plates. We also get a slew of fantastic new restaurants that open, so they're ready when all the seasonal residents come back down. Here are 13 that highlighted our summer.
Recommended Video
Winter Starbucks Beverages Around The World
Sunset Harbour
For years, bar-going vegetarians have been forced to subsist on a diet of mozzarella sticks and potato skins they have to send back because the server didn't hear them say "NO BACON." But no more! This new spot in Sunset Harbour is Miami's first vegetarian gastropub, where greasy burgers are replaced by smoked tempeh po-boys and roasted oyster mushroom tacos. Sure, there's drinks here, but there are also Chinese herbal elixirs and cold-pressed juices. So you can tox and detox without ever leaving your bar stool.
Coral Gables
Though chef Cesar Gonzalez has been slaying the Venezuelan food game at his Doral hotspot for over a year now, most of Miami -- east of the Palmetto -- didn't know much about the pabellon, causas, and savory grilled steak he's been serving up at Bocas. All that's changed at the new Gables location, where a huge menu of Latin classics is paired with the famous lineup of milkshakes (try the Nutella), recently named the best in Florida by Cosmopolitan!
Downtown
Generally, art gallery food consists of a plate full of cheeses you can't pronounce and maybe some pepper crackers as a wine base. The new café inside Avant Gallery at the Epic Hotel thinks differently, with fresh salads, tartines, and CroSubs. The latter is a croissant-sub hybrid that's served on croissants imported from France, highlighted by the Cuban and Rocky CroSubs, LaMuse's take on Cubanos and Philly cheesesteaks.
Coral Gables
Miracle Mile has transformed from a wedding dress destination into one of Dade County's top dining locations in the past few years. The latest addition: a no-holds-barred taco and tequila bar from the guys behind Copper 23. Their latest creation offers one of the most diverse taco menus in the city, with stuff like the El Guero made with beer-battered shrimp and chipotle aioli, and the Taco Volador with tuna tartare and habanero salsa. There's also 65 different tequilas behind the bar, so even if you're not hungry, Plomo is worth a look.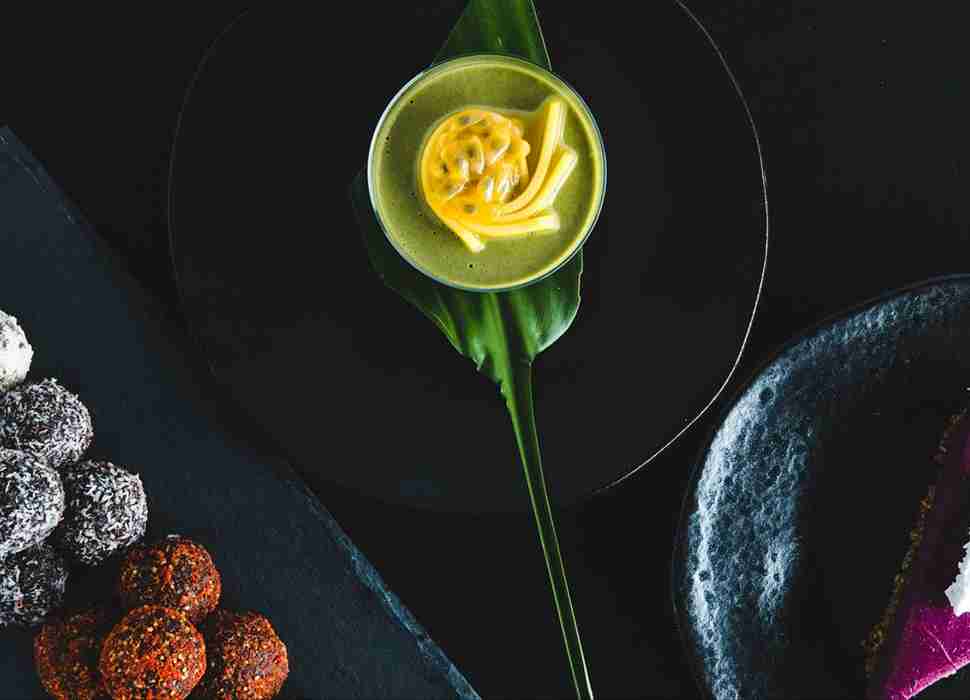 Midtown
Perhaps Todd Erickson's conscience got the best of him. Like the guy who invented dynamite sponsoring the Nobel Prize, the guy who brought Miami the fried chicken taco is now telling us "animals matter" and opening his first venture into vegan cuisine. But even for hardcore carnivores, the menu here is inviting, with jackfruit tacos al pastor and watermelon poke highlighting offerings that are every bit the creative masterpieces Chef Todd is known for. And once you've tried his gran-bean "sausage" flatbread, you may find yourself disappointed when Papa John's doesn't offer that topping on the menu.
Wynwood
"Food truck" is becoming as relative a term in Miami as "on time" or "city government." This latest "truck" set outside the new Veza Sur brewery comes to us from Jose Mendin and the Pubbelly team, and puts all your favorite Latin dishes inside fluffy Asian bao buns. But don't look for the chicken mole or lechon buns at a food truck rally anytime soon. Though Baja Bao may look like a truck, and act like a truck, it'll be parked at Veza Sur for the indefinite future.
Delray Beach
The key to success in business is knowing your audience. So when Batch's Kevin Danilo opted to bring his hit Brickell sports bar up north, he knew late-night shot specials and cocktails-by-the-barrel might not play QUITE so well in Palm Beach County. Enter chef Michael Camerino -- formerly of 50 Eggs -- to create a menu that's not only great for a sports bar, but a worthy dinner destination on its own. The go-to would have to be the Hatfield Farm lollipop pork chop with sweet potatoes. Although if you'd prefer a lighter entree, the Polynesian grain bowl with farro, quinoa, and veggies is equally as satisfying.
Hallandale Beach
Though the name and menu have changed at the Hyde Beach Club's restaurant, the view is still the same. So even if you're not a die-hard robata fan, Etaru should still be on your restaurant hit list. This eatery from Zuma co-founder Rainer Becker offers the same sushi and grilled meat specialties with a view as his spot downtown, just not interrupted by some rich dude's yacht. And the brunch here is the best new one in Broward, where $65 gets you unlimited rose and a buffet boasting most of the stuff from the regular menu.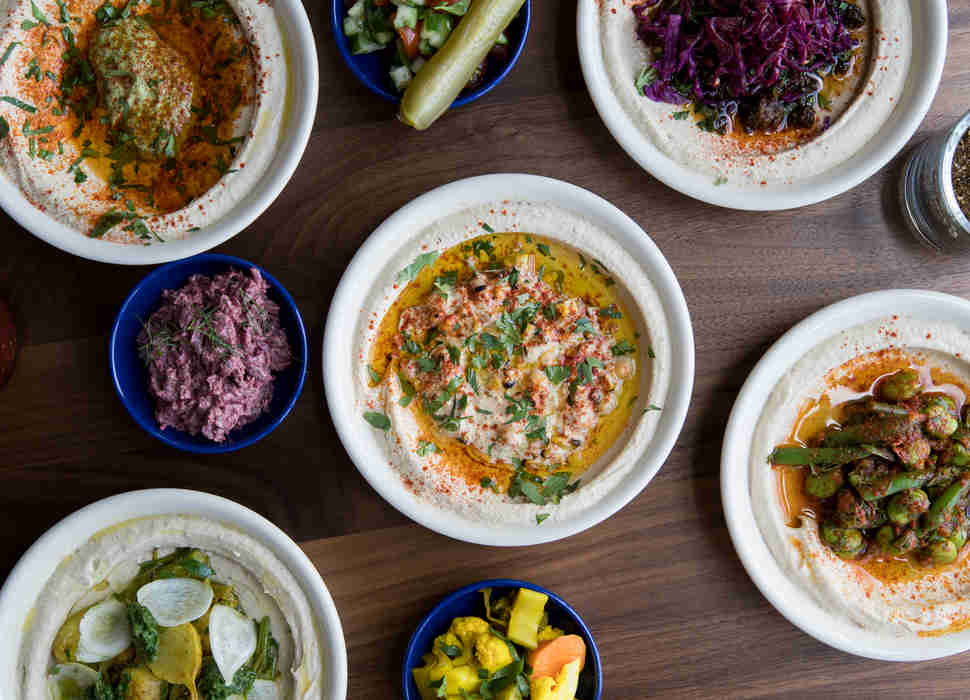 Wynwood
This summer, NW 24th Street became the southern epicenter of Philadelphia fast-casual cuisine. The first of the Philly heavyweights to open up shop was Dizengoff, where James Beard winner Michael Solomonov does more with hummus than anyone thought humanly possible. Each dish starts with a hummus base, then gets topped with delicacies like tehina and lamb merguez or slow-braised short rib. They all include a fresh-baked pita, and are best washed down with Limonana -- a frozen mint lemonade straight from Israel -- or a nice glass of Israeli wine.
Sunset Harbour
Sunset Harbour must have just discovered a vortex into another dimension that is filled with restaurant space. Because just when you think they can't fit another restaurant in the neighborhood... BAM! Along comes Lutum, a cozy, wood-and-plant-adorned spot helmed by the former chef de cuisine at Cena by Michy. The food here is all fresh Florida stuff, highlighted by the Florida fish with coriander polenta, and the steak with creamed Malabar spinach spaetzle. Take a seat at the handmade bar and sample the cocktail list before diving into the menu. Appetizers like the falafel Scotch eggs are worth a try even if you're not starving.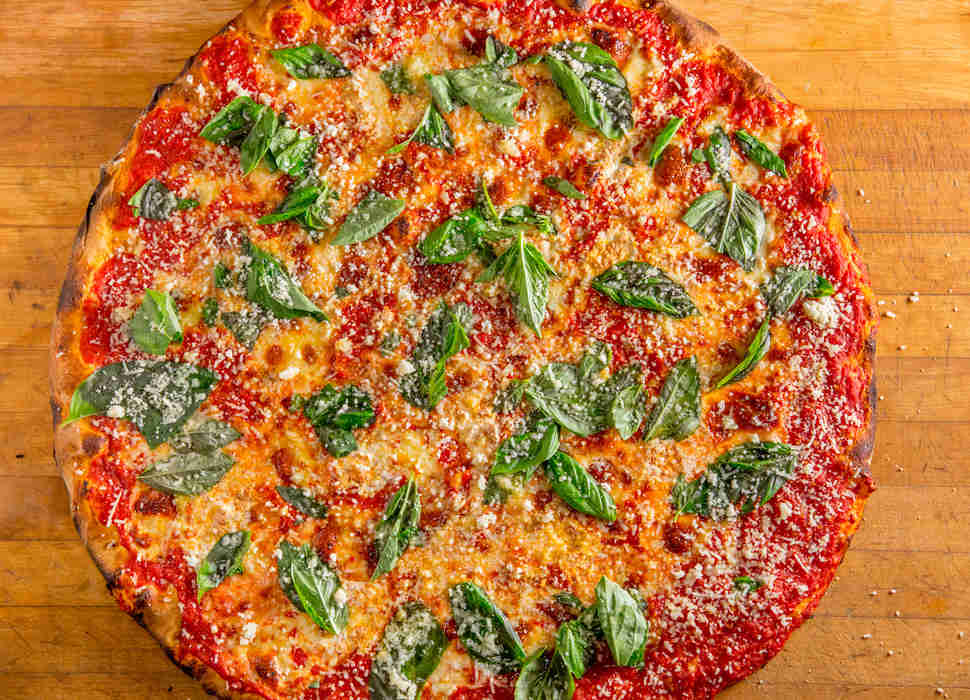 South Beach
This new spot wedged in the front of Ricky's will be serving up the same addictive artichoke slices on West Avenue that they do in New York. The famous artichoke slice has a cream sauce base, topped with artichoke hearts, mozzarella, and Pecorino Romano. Though traditionalists will be pleased with the classic Margherita and Sicilian cheese slices as well.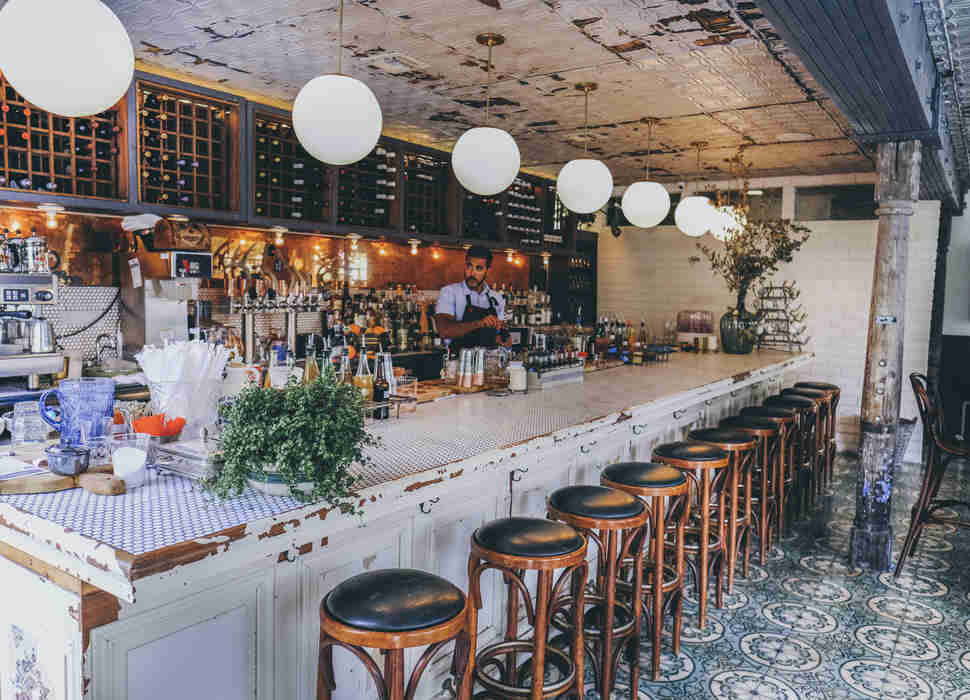 Little Haiti
Servers don't like bringing you bread. You don't like waiting for bread. Sherwood's says, "Hey, let's all be happy and have a self-serve bread bar with olive oil and honey butter." And all the world rejoices. It also rejoices because the menu in this nondescript house along NE Second Avenue is that rare kind of comfort food that doesn't leave you feeling weighed down, with stuff like the Little River ramen with caramelized pork and the Sherwoods gnocchi with oxtail ragu. The funky interior adds to the energetic ambience that's fun without getting too loud. And when the weather cools down, group dinners in the big back yard will be one of the best weekend options in the city.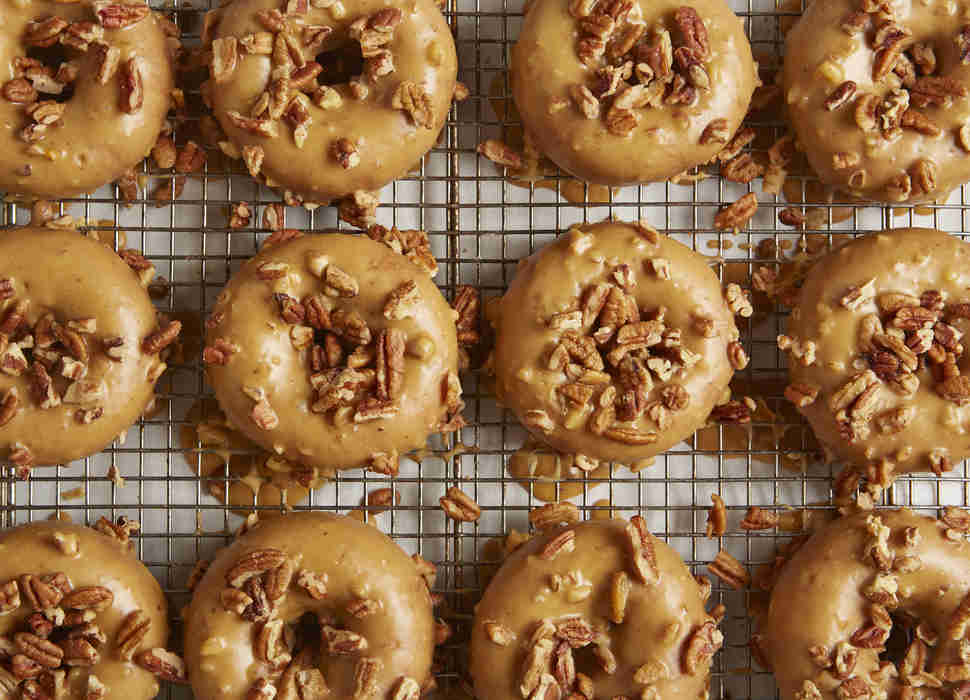 Wynwood
The other big Philly name to hit Wynwood this summer is the long-awaited Federal Donuts, a place to absolutely gaff off your cardiologist and indulge in a gleeful combination of fried chicken and donuts. The menu isn't too hard to master: Korean fried chicken, fried chicken sandwiches, and a rotation of gourmet donuts alongside the "hot and fresh" classics. Though one might think a shop full of hot, greasy food might not play in body and AC-obsessed South Florida, the lines out the door when this place opened say otherwise.
Sign up here for our daily Miami email and be the first to get all the food/drink/fun in town.