Spring in Miami means only one thing: a revolving door of people staying in your apartment (so they can do things like hangout with these girls) and an thrice-weekly drives the airport to pick them up. But at least once you've dealt with the hassle of picking them up, roughly 12 gazillion new restaurants have opened up so far in 2015 that you can take them to. Here are the 14 best, broken down by category.
Recommended Video
Tuna Eyeball with Timothy DeLaGhetto and Ben Sinclair
Wynwood
What you're getting: Tacos al pastor with pork, roasted pineapples, and onions
Tacos are the new kale. You heard it here first. Not like they're "healthy" or anything, but they are everywhere, including four new spots already in 2015. The best of the bunch is this Wynwood joint that's already got a perpetual line thanks to the Dos Caminos-pedigreed chef. He's plating the most authentic-tasting tacos you'll get outside Calle Ocho with inventive combinations like Nopales (grilled cactus and quinoa), and Alambre (seared angus steak with bacon), plus aguas fescas and fresh guacamole.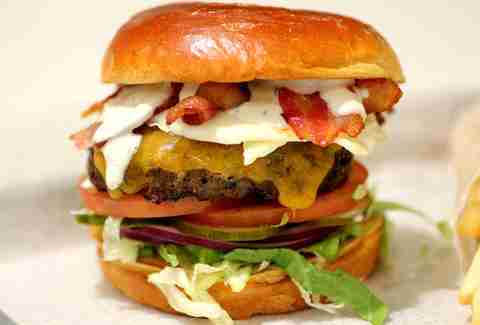 Coral Gables
What you're getting: A monster burger with cheddar, applewood bacon, egg, ranch, and veggies
So you saw Counter Burger was about to blow up like a big, meaty Chipotle, then saw this mouthwatering creation and thought, "That MIGHT be worth the drive to Aventura." No need to debate now as its quick-casual offshoot Built Burger just opened on campus at UM, where you'll get the same menu of ridiculous customizable toppings at a lower price and faster. Even without the drive.
Miami Beach
What you're getting: A drink, presumably
Usually when you find yourself sitting outside a bathroom door and see 5-6 people going in together at a time... err, it is Miami, so you probably don't even bat an eyelash. But here they go in, and never come out because that outhouse door at Bodega Taqueria is actually a "not-really-secret" door to the speakeasy bar in the back, where they've got two levels of vintage furniture and no windows, making this the best "underground" bar to come along since Foxhole.
South Miami
What you're getting: Maui Wowie with pesto, ham, pineapple, jerk chicken, banana peppers, applewood-smoked bacon, and mozzarella
If you've been pretty much anywhere else in the South then 1) You realized there're places a lot more backwards than Miami, and 2) you probably tried pizza at Mellow Mushroom, a spot with big, doughy pies, inventive ingredients, and the best whole wheat crust you'll ever have. The long-awaited first Dade County location has an underwater Alice in Wonderland feel to it, but the gluten-free pizzas are the best in the city, and the gluten-not-free pies have combinations that only, well, someone who looks like that mushroom could think up.
Best new healthy food spot: Small Tea
Coral Gables
What you're getting: Jasmine-smoked chicken salad with wakame, miso, and mixed greens
See? We're not all about bacon, egg & ranch burgers here! We know that sometimes you want lunch that actually allows you to do something other than go into a food coma for the afternoon. So this Gables spot is your new go-to. In addition to 84 varieties of tea, they've crafted a menu full of flavors you've never experienced, like the jasmine-smoked chicken salad, the edamame falafel, and a pepper-crusted seared tuna with pineapple chutney.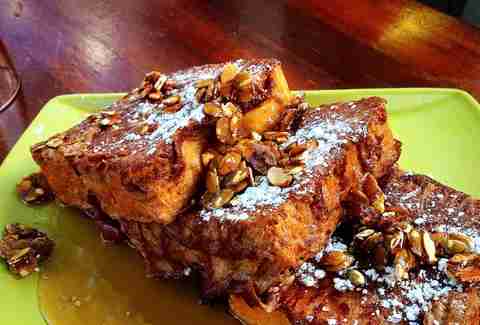 Best new place for brunch: TacoCraft
Fort Lauderdale
What you're getting: Coconut and dulce de leche-infused French toast with candied pepitos and tequila-infused maple syrup.
Fresh of their big win at Thrillist's BBQ and The Blues the ROK:BRGR guys opened a new taco joint on Las Olas in the old T-Mex space. And on Sundays they've created Broward's best new brunch party where the unlimited drinks for ladies pair well with the chorizo and fried egg tacos and "hangover" burritos. The party spills out onto the sidewalk with Tarpon Bend and ROK:BRGR next door, and Himmarshee Public House across the street, making this block the place to be Sunday afternoons in Fort Lauderdale.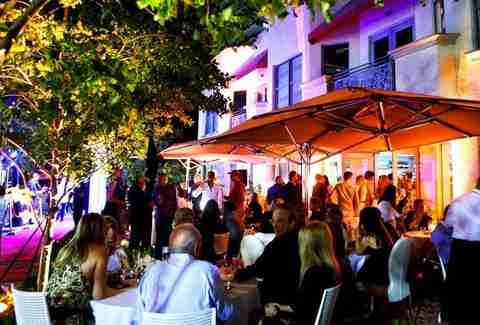 SoFi
What you're getting: Escargto La Terrasse -- choux stuffed with snails and truffle sauce on a cloud of arugula
Though the South of France and South of Fifth have little in common other than disappointingly few topless sunbathers, this new spot at the Southern end of Washington Ave has brought some seriously authentic French fare to South Beach, which always sounds impressive on a date, and looks even better in the dim light on the outdoor terrace that's secluded from the busy street by tropical plants, so you can enjoy the best escargot in Miami without having to listen to the roar of rental Ferraris.
South Beach
What you're getting: House-cured slab bacon with peanut butter and jalapeño jelly
Already a Hassan-Whiteside-level contender for Rookie of the Year, this South Beach steakhouse managed to land on our list of the city's 11 best, thanks mostly to an impressive selection of house-cut steaks including a 64oz double rib, a spicy steak sauce that's prepared table-side, and home-made mini ice cream cakes for dessert.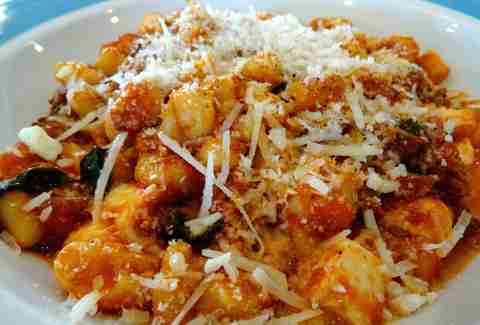 Design District
What you're getting: Scialatelli -- homemade flat noodles with one pound of Maine lobster
"Affordable" is a word you'll rarely here used to describe any restaurant in Miami that doesn't also involve a large case of questionably-aged croquetas, but this new Design District spot is making all its pastas, pizzas, and sauces in-house, baking the pies and calzones in an oven it had custom made in Italy, and charging a shockingly reasonable $10-15 for them. That's dinner for two for under $50. And if you wanna try it at home, they've got a full Italian market with house-made cheeses too!
Mimo
What you're getting: Grilled Blue & Bacon -- bacon, blue cheese, and green onions on sourdough
Unless you've been holed up in your apartment watching nothing by C-SPAN for the last four years, you know the grilled cheese itself isn't actually new. It's from one of Miami's best and most popular food trucks that's been teasing us with a brick-and-mortar like Beckham's been teasing us with a soccer stadium. Well, at least Ms. Cheezious has finally delivered, complete with a woodsy back area with games plus a bar so you to wash down your grilled cheese with a local craft beer.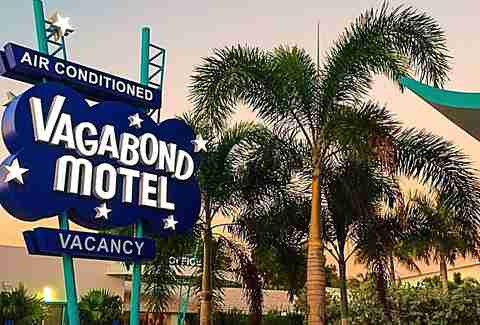 Best news spot for foodies: Vagabond
Mimo
What you're getting: Peanuts and chapulines -- just don't think about what it is and it's the best bar snack you'll ever have
This hotel's name made a lot more sense when the strip of Deco gems North on Biscayne were the only roadside inns on US-1 on the way into Miami. Or when the place was populated by hookers. But holy gentrification, the once run-down Vagabond has been completely refurbished as a trendy hangout with inventive drinks and an Asian-Latin menu from chef Alex Chang that starts you off with tequila-drowned grasshoppers ("chapulines" on the menu) and moves on to jerk chicken wings, pan-seared beef heart, and sweet bread Milanese.
Sunny Isles
What you're getting: Smoked short rib with spiced tomato sauce and mozzarella pizzetta 
The folks at Sole on the Ocean have said adios to Alba and brought in Michelin-starred Executive Chef Philippe Ruiz to craft an inventive new menu with unobstructed views of the Atlantic. The repurposed-wood interior gives the spot a more-rustic feel, which lends itself perfectly to a menu long on local seafood and steaks like the grass-fed seared beef tenderloin and the saffron seafood risotto.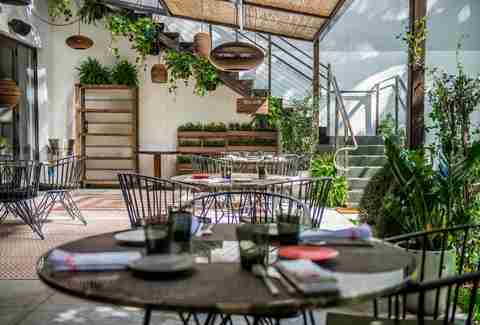 Best new Spanish spot: Klima
South Beach
What you're getting: Josper Lamb Shoulder with potato Parmentier
What is Josper, you ask? It's a charcoal oven (one of only two in all South Florida) that chef Chef David "Rusti" Rustarazo uses to smoke the meats on the inventive menu in this new Spanish spot in the old Tosca space. This unique method gives the food here a flavor you haven't had elsewhere -- with stuff like the aforementioned lamb, the Josper pork ribs with fingerling potatoes, and the Josper NY strip with smoked eggplant and mustard. 
Best new place for dinner and a show: Ted's at YoungArts
Edgewater
What you're getting: Pork belly bao buns with guava BBQ sauce
If you've never heard of YoungArts, it's a program for gifted teens that's launched the careers of Nicki Minaj, Vanessa Williams, Viola Davis, and more. And you can catch these rising stars on the top floor of the YoungArts building (formerly the Bacardi Building) at Stephen Starr's newest Miami outpost. If nothing else, five years from now you can find yourself watching the Grammys and saying "Hey! I remember her! Her voice paired really well with my seared wahoo."
Sign up here for our daily Miami email and be the first to get all the food/drink/fun in town.