The 12 Best Places to Eat Alone in Miami
No date, no problem.
Once upon a time there was a certain stigma to sitting at a restaurant by yourself. People dining in groups or on dates would look over and think things like, "That person must be sad and lonely," or "They must order their steak well done." But solo dining has become a big thing, as we've collectively come to realize we don't need to find another person if we want to enjoy a nice meal out. So, whether you're in town on business or just want to eat without the burden of conversation, we've got option. Here's a sampling of the best restaurants for solo dining in Miami.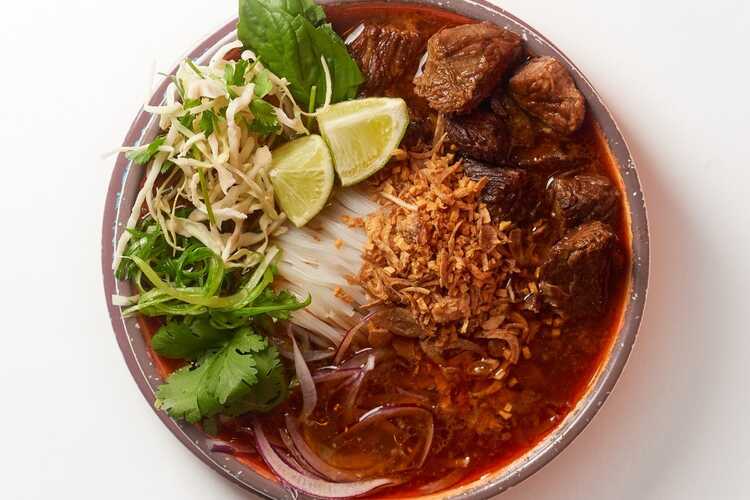 Tran An

| Tran An
If you dine solo somewhat regularly, at some point you've probably said to yourself, "Why don't they make more booths for one?" Tran An feels you, and offers the same plush booth experience obnoxious side-by-side dining couples get with its single counter booth. Sink into its inviting padded seat and warm your soul with a bowl of Miami's best pho, available in both beef and vegan varieties. And if you're feeling less into soup and more into kid's menu-style options, get an order of chicken tendies with Grandma honey.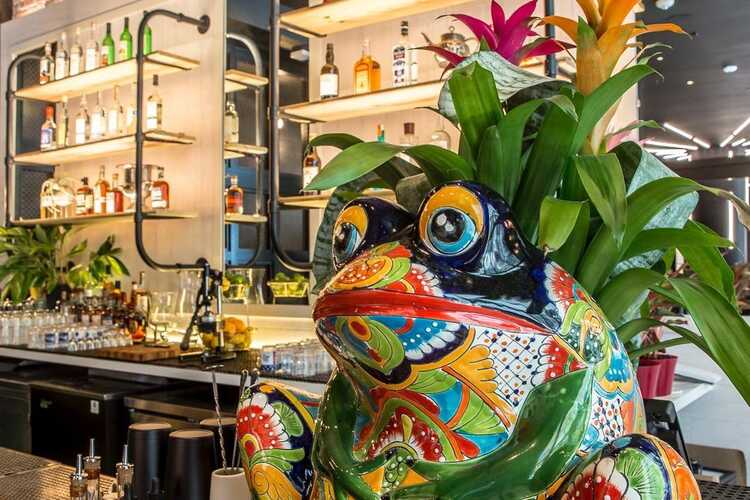 Jaguar Sun

| Jaguar Sun
Miami may have no more devoted group of solo diners than the ones who belly up to the bar at Jaguar Sun. Each one seems to know bar master Wil Thompson like they're old friends, where orders of the cacio y pepe or famous Parker House rolls are brought out without anyone even having to peruse a menu. The cozy, convivial atmosphere is complemented by fantastic fresh pastas and a full raw bar. But the reason people stick around beyond dinner is the cocktails. You'll feel the urge to down multiple Green Ghouls—made with tequila, mezcal, poblano, cucumber, and lime—and get so caught up in the flavors you'll barely realize you're halfway to a hangover.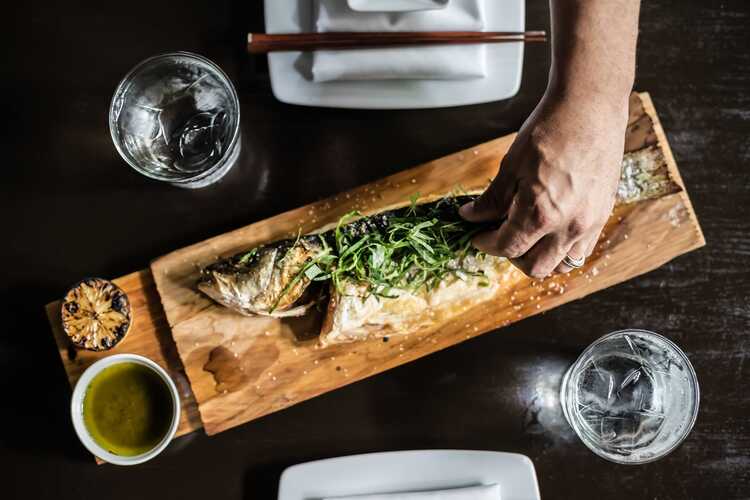 Makoto

| Makoto
Sushi is a spectacular solo food, as posting up at a sushi bar and noshing on nigiri is almost as satisfying as snacking on wings at a sports bar. And if you're going to do sushi by yourself, you might as well do it while enjoying the balmy weather at Makoto's al fresco sushi bar. Socialize with the chefs and nibble on sushi classics like maguro or unagi nigiri, then move on to a plate of hamachi crispy rice you don't have to share with anyone. No judgment for drinking alone at Makoto either, as sipping a glass of Blossom of Peace sake feels almost required when eating sushi this good.
TAP 42 MIAMI

| TAP 42 MIAMI
Say you work late, like way-past-reasonable-person late, and by the time you're driving home you're so hangry you nearly ran half of Miami off I-95. Soothe your hunger by grabbing a seat at Tap 42, which serves fantastic food at its bar till late. While it's far from Miami's only place to get late-night eats, it's the rare restaurant where sitting at the bar is more common than it is at tables. You can also pick from, as the name implies, 42 different beers on tap to take the edge off your long workday. And with salads that are just as flavor packed as its burgers and wings, Tap 42 helps you eat healthy even if your odd hours mean eating dinner at 11 pm.
Smith and Wollensky

| Smith and Wollensky
The outdoor bar at this iconic steakhouse inside South Pointe Park is never anything short of a show. The people watching is equally as alluring at the views of Fisher Island and the Miami skyline, and setting yourself up with a burger and a beer at the bar never fails to entertain. Your fellow barflies will likely include dudes whose yachts are parked around the corner at the marina, and their attractive hangers-on who clearly spend time with them for their personalities. And right about the time their antics get old, the sun starts setting over the city and a warm tropical breeze blows through.
Offsite Brewing

| Offsite Brewing
Breweries seem like an inherently good place to dine alone, where you can chop it up with the beertender over 9% IPAs and a pretzel. But the intimate confines of Offsite make it especially inviting for eating by yourself, a little like a hoppy version of Boia De with corn dogs. The food is no brew master's afterthought, as Offsite boasts a menu from the same brain that birthed Taquiza. The house-made hot dogs can be covered in the same maize that made Taquiza's tacos famous, creating the best corn dog on the planet in the process. You can even opt for caviar service if you're self-spoiling, or dig into the fried chicken sandwich that some say is the best in the city.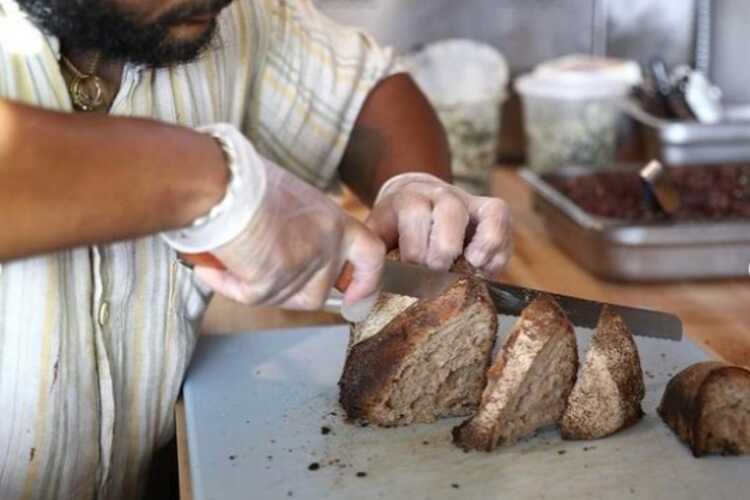 The City of North Miami Government

| The City of North Miami Government
Long before solo diners could ignore the world by falling into the TikTok tractorbeam, there were these crazy things called "books." And if you're into reading them while you eat by yourself, nowhere in Miami is better than Paradis. The small café and wine bar creates a calming atmosphere in which to enjoy its array of fresh-baked treats, unusual pizzas, or crackers and dip. Pair your food with a glass of natural wine, then plop down with your book selection either inside or outside on the sunny patio.
Flanigan's Seafood Bar and Grill (2721 Bird Road, Miami)

| Flanigan's Seafood Bar and Grill (2721 Bird Road, Miami)
You don't amass an entire kitchen of green plastic cups by waiting for your friends to make a Flannigan's run. The somewhat sticky, wood topped bar IS eating by yourself in Miami, where a plate of wings and the free pitcher that comes with it has become South Florida's staple solo meal. Hanging at a Flanny's bar guarantees a conversation with a group of gentlemen who've probably been sitting there since lunch, and a likely-sassy bartender who'll give you shit if you don't already know the menu. Throw in a lengthy jukebox and an order or two of garlic rolls, and you'll forget that you ever thought of going to dinner with other people.
Solo dining can become an impromptu social event at the Key Club, where the chic marble-top bar provides a perfect place to strike up conversations with happy hour guests and visitors from the nearby hotels. While the restaurant has a strong supper club vibe with some of Miami's best steaks and a strong selection of seafood, the indoor/outdoor bar offers a breezy place to devour the menu while people-watching. If you're trying to solo dine on a budget, stop by between 4 - 8 pm and try the jah mama wings served with buttermilk ranch off the Happy Hour $7 Bites menu, or just drink your dinner with a $7 glass of wine, cocktail, or beer.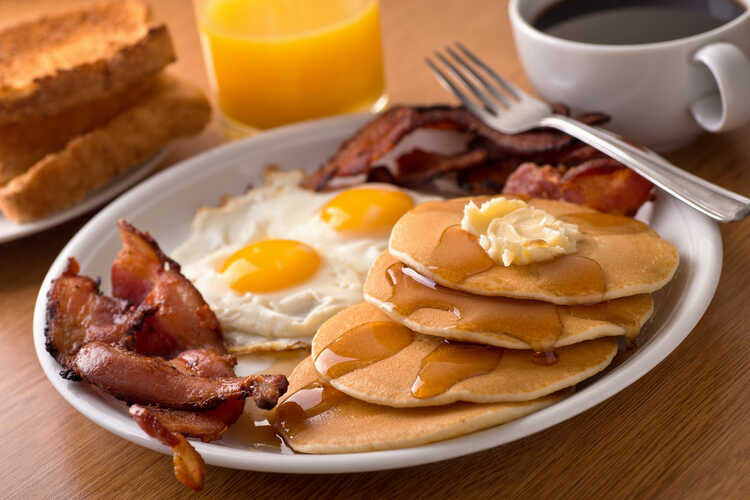 Shutterstock

| Foodio
Diners are classically great places to enjoy a meal alone, but the experience ratchets up a notch when said diner also appeared in a Best Picture winner. Such is the scene at this MiMo landmark that's been cranking out breakfast classics, meatloaf sandwiches, and half pound burgers since Biscayne Blvd. was the main route into Miami. The retro vibe inside transports you to a Miami long before we were a culinary hotspot, and while the food's not anything groundbreaking it never fails to satisfy. That's why when Moonlight directors needed a classic local spot to film its final scene, Jimmy's was an easy choice.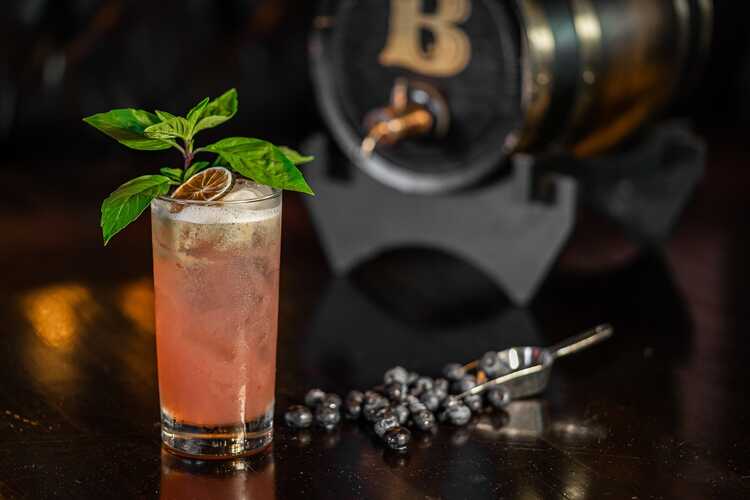 Batch Gastropub

| Batch Gastropub
If you find yourself in Brickell on business and want to grab a great meal without the awkwardness of a table for one, Batch is always the move. The neighborhood's original sports bar and gastropub puts out the best bar food in Miami, boasting an extensive menu ranging from some of the city's best mac 'n cheese to wild mushroom and goat cheese pizza. Show up on Monday and you can indulge in all-you-can-eat-wings, especially enjoyable with no dining companions around for judging you on how many you can down.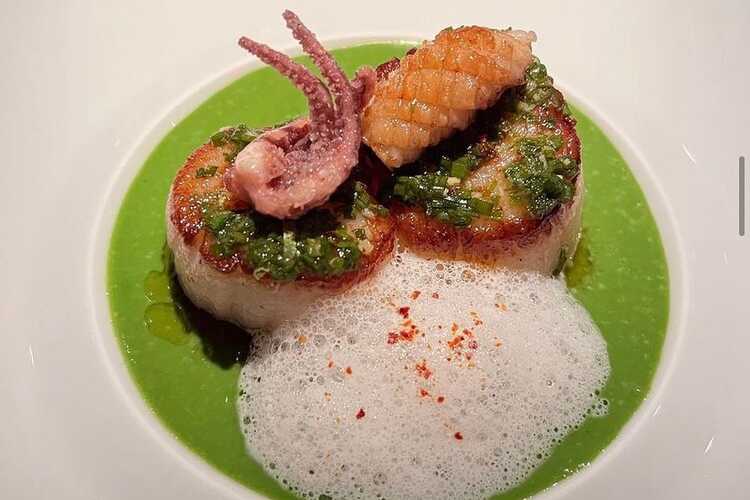 L'Atelier de Joël Robuchon Miami

| L'Atelier de Joël Robuchon Miami
Finally, if your 2023 is all about self-care and treating yourself before worrying about anyone else, splurge on a solo celebration at Miami's lone two Michelin-star spot. The sexy red interior and elegant, dark ambience might make L'Atelier seem like it's destined for a date, but post up at the bar abutting the open kitchen and you'll be treated to a performance by the restaurant's kitchen staff, who construct dishes like a silent precision drill team. When food arrives, you'll savor their creations with more attention without dinner guests to distract you. It's an experience so enthralling you'll forget you're dining alone, and tastes even better when you're only picking up the check for one.