The Best Steakhouses in Miami
It's easy to forget how many great steak spots there are in Miami... until you walk into a sushi restaurant and, instead of specialty rolls, they start telling you about their actually impressive selection of wagyu. However, there are a handful of spots in South Florida that do steak better than anywhere else, and we picked the 12 best.
Doral
When you step up to this spot overlooking the 18th hole at the Trump Doral, you better come hungry, like a tiger at a Central Florida Perkins. This spot is catering to guys who need a protein jolt after 18 holes, with steaks no smaller than 10oz, including three cuts of American Kobe -- another guy who didn't care for the confines of marriage.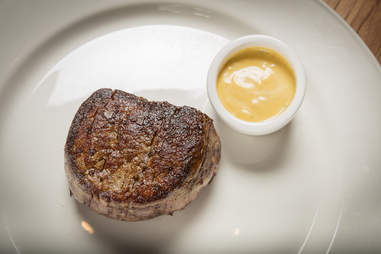 Courtesy of Maragritaville Resort