You can't walk down the street in Miami without tripping over a realtor, an aspiring DJ, or a sushi joint. We've got sushi in Cuban restaurants, steakhouses, Publix, even gas stations... we've got so much sushi it's almost impossible to know which is best. Unless you ask someone like Omar Castillo, head sushi chef at Barezzito in South Beach, to help pick Miami's eight best sushi restaurants (aside from Barezzito, of course). So we did. Here's what Omar had to say...
Doral
Why it's great: "This place is actually by the same people who created Sake Room, and it's really hard to find anything like that in Doral. But because it's in Doral, the prices and service are way better, and they've got the same huge sake collection."
What you're getting: Crunchy Crab Delight -- kanikama, tempura flakes, tobiko, scallions, spicy mayo, and eel sauce.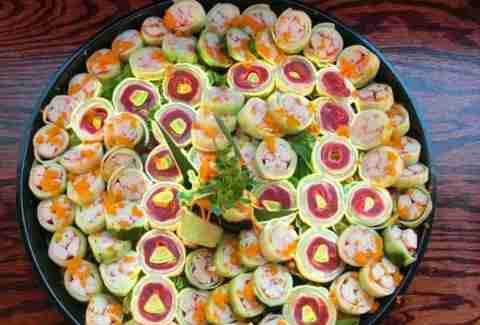 South Beach
Why it's great: "There aren't too many fully kosher sushi places on the beach, or anywhere really. I know that sounds weird, but they do it the best. Like, you don't even know it's kosher."
What you're getting: Abracadabra roll -- crab salad (imitation -- remember it's kosher), complete tempura, sonali, and eel sauce.
Doral
Why it's great: "When you talk about Peruvian fusion and Japanese style, this is the place you're talking about. Everything there is good, and their menu is massive, like a Bible. And they've got great prices, it's probably the best value. Plus, I helped them fix a few things on their menu, as well as put on some new dishes like the tuna taquito and fish wraps."
What you're getting: Peruvian Ceviche Amarillo -- spicy ceviche with whitefish, red onions, cilantro, cherry tomatoes, and yucca chips.
Midtown
Why it's great: "They were one of the first to do fusion. You see lots of places doing it now, but they were mixing it up way before. And they've got like over 100 sakes."
What you're getting: Trio deluxe -- cucumber, avocado, and crab salad wrapped inside tuna, salmon, and whitefish. Basically, fish-wrapped fish.
Key Biscayne
Why it's great: "They've got the most complete menu. Sometimes you go into a place and they say 'we don't have toro or hamachi or whatever' that day, but this place ALWAYS has it so whatever you want, you can go there and they've got it."
What you're getting: The Sex on the Beach roll -- shrimp tempura, fried chanquetes, crab salad, red tobiko, yuzu, spicy mayo, and eel sauce.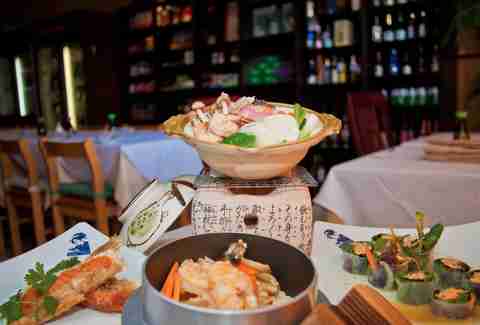 Coral Way
Why it's great: "One of the most traditional sushi places you'll find. They really stick to the Japanese style and Japanese ingredients. Like, you're not gonna find spicy mayo or any tempura on the sushi menu. This is as close to eating sushi in Japan as you'll find in Miami."
What you're getting: Tataki -- seared tuna, salmon or izumidai served with ponzu sauce, scallions, sesame seeds, and chili pepper spice mix.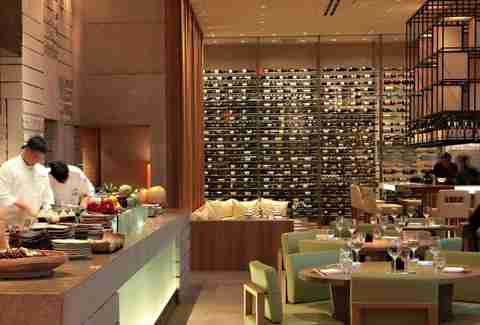 Downtown
Why it's great: "Zuma is great because of the traditional way they make sushi, and the flavors they use in the sauces. The way they make the ponzu is different, and it's a secret from the kitchen so they're not gonna tell you what they do... but I think they put truffle oil in it."
What you're getting: Pirikara Hamachi Maki -- spicy yellowtail roll with serrano pepper and wasabi mayo.
South Beach
Why it's great: "Nobu is #1 for me because of their selection. They get the first choice of all the fresh fish in Miami. Like when they bring the catches in and go to deliver, Nobu gets first pick, then everybody else. They're getting the first quality of everything, so you know whatever you're getting there is completely fresh."
What you're getting:  The Toro. They get the first pick, so this is the best of the best.
Sign up here for our daily Miami email and be the first to get all the food/drink/fun in town.