Temaris means sushi balls. Apparently it also means friendship and loyalty. But mainly sushi balls, which they're serving in a pleasantly simple Brickell space alongside sushi WITH balls, including rolls full of stuff like grilled sirloin kebab and marinated chicken. Owner Alex Perroni started out as a dishwasher when he came to Miami from Venezuela two years ago. But instead of building a cocaine empire and yelling at pelicans in the middle of a giant bathtub, he recruited chef Yoshi Makamura from the sushi restaurant he worked at and opened this place. Kinda like if they put an awesome, 20min car chase right in the middle of The Notebook the La Gitana roll places a ground sirloin kebab right in the middle of avocado, rice, and pink soybean paper. The chicken dragon crossed the road because Frank Perdue was on the other side of it, and they've got some beef. The Chicken Dragon, with capital letters, is instead ponzu-marinated grilled chicken wrapped up with avocado, spicy horseradish mayo, and pink hot pepper sauce. Here are those namesake sushi balls again: rice topped with tuna, spicy mayo, avocado horseradish, and Sriracha. Tuna Tataki Grub Style means this fish used to sit, unshaven, at freeway off-ramps with a cardboard sign that read: "Homeless. 6000 eggs. Please Help." Or actually, that it's covered in Peruvian ponzu sauce and micro celery. Give yourself balls not made of sushi with beer, sake, or a specialty saketini like this one: junmai blended with ice and passion fruit juice, and topped with fresh mint.
Recommended Video
This Is NYC's Premier Gorditas Spot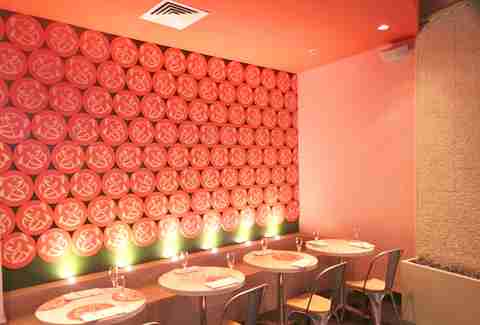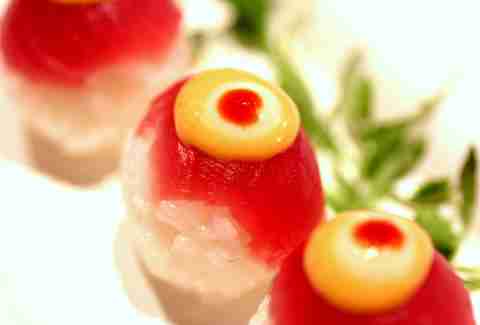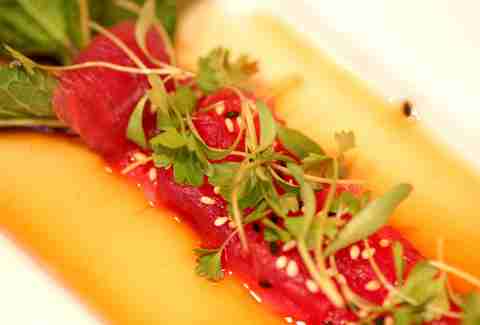 Previous Venue
Next Venue
Venue Description
1. Temaris
1250 S Miami Ave, Miami, FL 33130
We've been making food in the shape of balls for a long time - meat, macaroni and cheese, potato, even cake - so why not sushi? Well, the chefs at Temaris want to right that wrong. Try their sushi balls - beautiful, colorful, tasty sushi balls - and you can say you were at the forefront of this revolutionary movement.