If Bill Clinton was lounging around Mary Brickell Village, he'd likely be lured out to 9th St by a chalk sign promising "Quickie BJs in the back". And while he'd also likely be disappointed to find that it was a clever promotion for Brother Jimmy's new Back Door Café, you'll be delighted to find Miami's first grab-and-go breakfast window has free Cuban coffee and sandwiches '90s-era Bill would have loved.
Recommended Video
South Beach Wine & Food Festival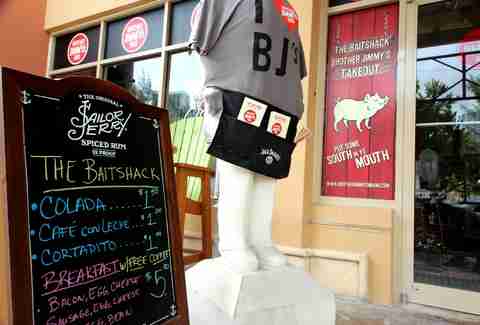 Bro J's keeps the to-go breakfast menu simple so you can read it on your walk to the office: three sandwiches, three coffees.
Pork it up with this pulled stuff, plus baked beans and a sunny-side-up egg.
This sausage, egg, and cheese on fresh bread will probably keep you full through lunch, so you can use that valuable time to nap under your desk until Steinbrenner comes in looking for a bomb.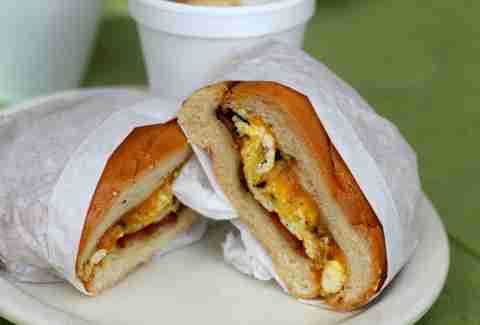 Or you can opt for the bacon, egg, and cheese, which'll have you taking that nap as soon as you finish eating it.
Finish the free cortadito, colada, or café con leche that comes with your sandwich and you'll probably be avoiding naps for the foreseeable future.
You can also re-hydrate with fresh-squeezed juice that may or may not be served by a local model who only took the job when it was made clear "working with OJ" didn't mean what she thought.