Previously just a popular saying at Police Officer Field Day, "Run Pig Run" is the unofficial motto for 50 Eggs' new Gables BBQ joint Swine, Yardbird's tougher younger brother that's smoking meats and kegging cocktails in a two-story space made out of a barn. Gator fans will be happy to hear the designers of Swine went to Columbia, South Carolina, and, (being unable to find Steve Spurrier's house), tore down an abandoned barn by the side of the highway, and turned it into Swine's walls. If you want to see photos by artist Bill Steber, you can either go to Swine or art galleries in Mississippi. The choice between Coral Gables and Mississippi is now the only thing you will ever have in common with a high school senior who runs a 4.2 40. Owner John Kunkel comes from outside Atlanta, where, he says, "We pickle everything." So, Swine is lined with jars of pickled everything. The mesquite, hickory, and cherry-wood logs in the dining room aren't just toys they keep on hand in case Ren and Stimpy stop by -- they're also used to fuel this giant J&R smoker. And this crank-raised, wood-burning grill that goes through 140 logs per service. Here's the roasted butter chicken with Brussels sprouts, housemade jalapeno corn bread, rye & cherry sauce, and a butterbean puree that'll knock you right out. These russet potato wedges, dredged in fried chicken batter then deep-fried, are known as Jo-Jos. All your life, you've prayed for some potatoes like them. Finish off the meal/your life with this giant sticky bun with sweet potato ice cream, caramelized pecans, housemade pecan butter, and candied bacon. Much like Yardbird, the bar has a similar selection of top-shelf and hard-to-find bourbons, in addition to specialty cocktails kept in wood kegs on-site, and bottled "Hooch" that didn't show up with Turner to Field Day, but is crafted from booze and house-made soda.
Recommended Video
This Waffle Is Made Out of Chicken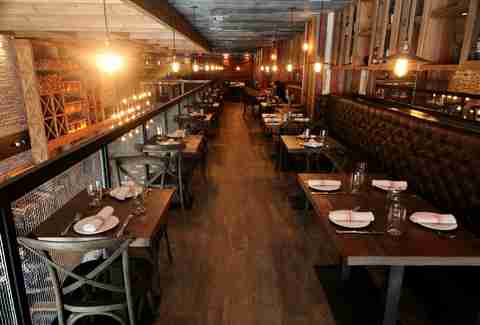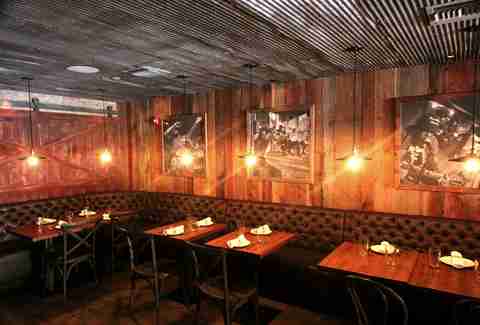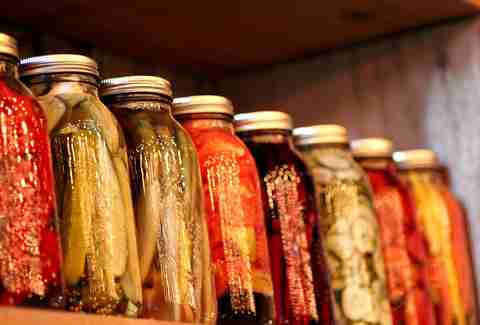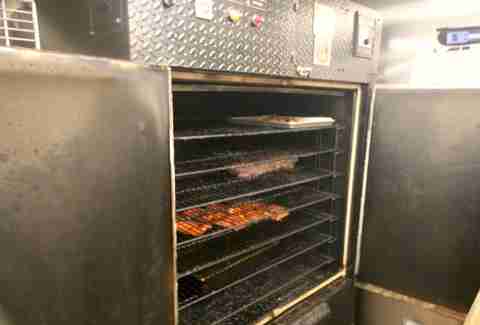 Previous Venue
Next Venue
Venue Description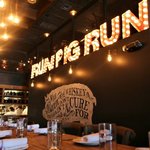 1. Swine Southern Table and Bar
2415 Ponce de Leon Blvd, Coral Gables, FL 33134
Bacon is one of the best foods ever - but the rest of the pig isn't so bad either. Especially at Swine, where chefs serve pork with everything from maple butter and grilled apples to beans and barbecue sauce. Swine Souther Table is one of our top favorite places to get BBQ in Miami.