Although dry-aging may seem like more of an Arizona thing, legendary Peter Luger head-waiter-turned-meat mogul Wolfgang Zwiener is thinking it has a place in Florida as well, as he's giving the treatment to all his beef in the back of downtown's Wolfgang's Steakhouse, where your prime cut comes accompanied with a view of the Miami River. Oh, you can also get wine, and side dishes and stuff. There are five other Wolfgang's from New York to Waikiki, and each has at least one on-site dry-aging room. Here's the Miami version, where they store more than 100 sides of beef in a temperature-and-humidity-controlled locker that's heavily guarded, lest Stallone come in and start punching everything. They've got plenty of outdoor seating that's elevated, so your view won't be blocked by anyone's yacht like it ALWAYS is at another place whose name may or may not rhyme with puma. Or, if you can't take the heat but still want the view, get one of the booths hovering over the main floor. You can eat your steak while you watch ESPN ever-so-subtly promote SEC football on one of two, 55in flat screens at the bar. On the far side of the dining room, they've got a glassed-in space with more than 250 wines, which, again, do not involve yacht-induced view obstruction. After 41 years at Peter Luger in Brooklyn, Wolfgang opened his first flagship steakhouse in NYC with two other former waiters. This 40oz porterhouse is their most popular steak, and can be ordered as steak for two, three, or four. But you could probably take it down yourself, right? They also bring the seafood, case-in-point this tower of oysters, jumbo lump crab meat, jumbo shrimp, little neck clams, and a 1.25lb chick lobster that'll immediately start gossiping about all the other lobsters as soon as they get up from the table. Am I right, fellas?! They're also deep on classic sides, like creamed spinach, onion rings, and four kinds of potatoes like these German ones with chopped onions and garlic, as well as jumbo baked numbers, which aptly describes the state you'd need to be in to take it down with a 40oz steak.
Recommended Video
Make This Apple Brandy Elderflower Sparkler for Your Next Fancy Party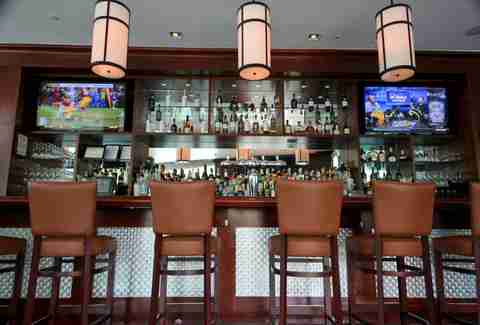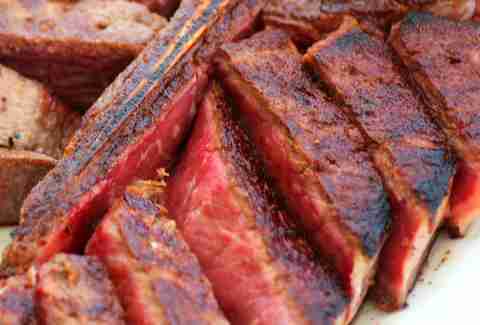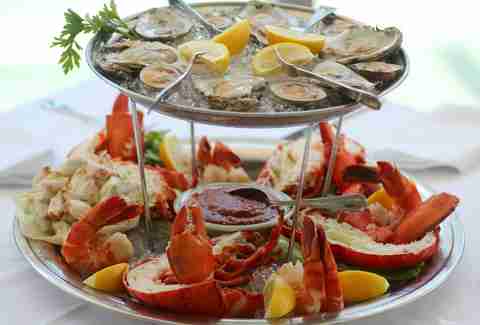 Previous Venue
Next Venue
Venue Description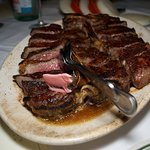 1. Wolfgang's Steakhouse
315 S Biscayne Blvd, Miami, FL 33132
Wolfgang Zweiner's does some serious on-site dry-aging to the steaks at his Miami location. And while the 40oz porterhouse (...to share or not to share?) may be the most popular on the menu, there're plenty other non-carnivorous menu options -- from fresh seafood to perfectly cooked potatoes to a raw bar as impressive as the meat choices -- to satisfy cravings of all savory kinds.