There's a lot to get excited about in Fall, like finally being able to walk outside for more than 15mins and seeing how many games the Dolphins can win before tanking in December. And, more importantly, the openings of the must-hit restaurants, bars, breweries, and places for general merrymaking. Here's our rundown of 10 you're gonna wanna mark on your naked firemen calendar...
Recommended Video
This Enchanted Speakeasy Takes You Through a Revolving Door Back to the 19th Century
Name: The Rathskeller
Opening: August 20
Why You Should Care: After two years of being relegated to what resembled a bar in a five-gate regional airport, The U's iconic watering hole is back where it belongs: on the shores of Lake Osceola, where students, faculty, and alumni alike can take Instagram pictures of December outdoor drinking to make all their friend who went to "real" schools insanely jealous.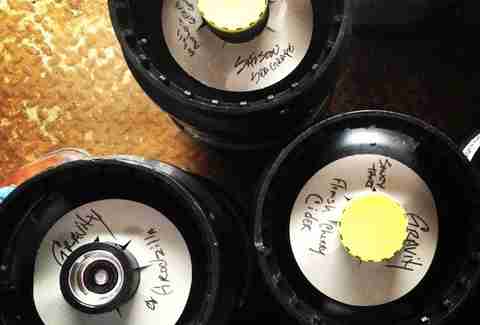 Name: Gravity BrewLab
Opening: Late September
Why You Should Care: The longtime makers of custom brews for hotspots like SuViche, Maccialina, and the Thrillist BBQ and Blues Party are FINALLY getting their drinkable, tourable home in Wynwood, unofficially making them a pioneer in urban brewery's in Miami.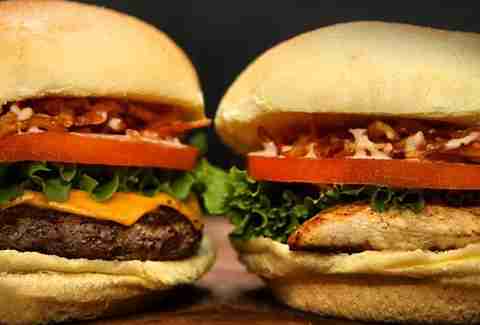 Name: Pincho Factory, Coral Gables
Opening: Late September
Why You Should Care: Right now, if you want to taste one of Chef Ahmad Nadal's legendary burgers, you've practically gotta drive to the Everglades. Not so come mid-September, when the burger that Burger Beast calls his fave will be in a much-less-road-rage-inducing locale on Giralda Ave.
Name: Blue Starlite Urban Drive-In
Opening: October 1
Why You Should Care: Austin's kitschy, quirky Blue Starlight drive-in will become the only outdoor movie theater in Miami where they'll be showing '70s-'90s classics complete with a snack bar and patio diner. You've probably figured it out by now, this is gonna be in -- where else -- Wynwood.
Name: Batch Gastropub
Opening in: Mid-October
Why You Should Care: This Brickell spot is already letting you create their menu for them on Facebook, and will be rolling out small-batch beers, Mojitos on tap, brick-oven pizzas, and kegs at your table. KEGS AT YOUR TABLE!
Name: MIA Brewing Company
Opening: Mid-October
Why You Should Care: Previously seen at Beer Fests under the "Most Wanted" label, these IPA and honey-wheat-meisters are finally setting up shop in Doral under the name "MIA". The brewery part's opening soon, but you'll be able to taste all this deliciousness in their tap room starting in October.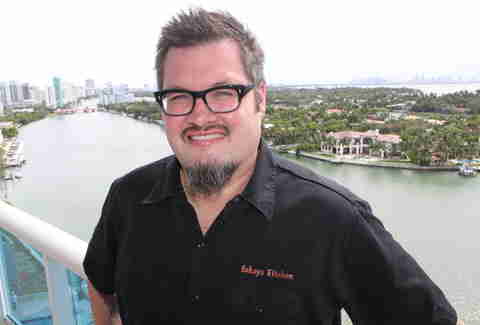 Name: Blackbrick
Opening: November
Why You Should Care: Remember that guy who started the food truck craze wih Dim Ssam a Go-Go, then opened the only quick-service joint in Miami that's regularly mentioned with the big boys at Sakaya? His name's Richard Hales, and he's opening a 50-seat neighborhood Chinese joint in Midtown.
Name: Frita Shop
Opening: December
Why You Should Care: Think "Shake Shack" with fritas and you've got Alberto Cabrera's brand new concept that he's launching on Ponce and (not-Tuco) Salamanca in the Gables, and he'll be adding in his own variations on frita-flavored hot dogs too.
Name: Bocce Bar
Opening: December
Why You Should Care: The do-no-wrong Sushi Samba team is moving away from its Brazilian-Peruvian-Japanese fusion and opening a completely un-fuzed Italian restaurant in Midtown complete with the city's first full bocce ball court since the unspeakable demise of Jimbo's.
Name: Ms. Cheezious
Opening: Mid-December
Why You Should Care: Miami's favorite food truck and LIVE with Kelly and Michael Truckin' Amazing Cook-off finalist will be opening a spot that doesn't require radiator flushes on 83rd and Biscayne.