Master of understatement Barton G just unleashed its biggest menu overhaul in a decade, and for some surely wonderful reason it's pairing delicious plates with ridiculous props, from lobsters engulfed by Roman war-helmets to gigantic forks that even Andre the Giant couldn't use, and not just because he drank 15 gallons of beer like usual.

"Boarnie" Madoff's Bucket of Bones is a mix of beef & pork ribs, lamb chops, Apple BBQ chicken, and a caged/cuffed hog.

Yeah, that's just a 3ft fork sitting pretty in their "Great American Filet."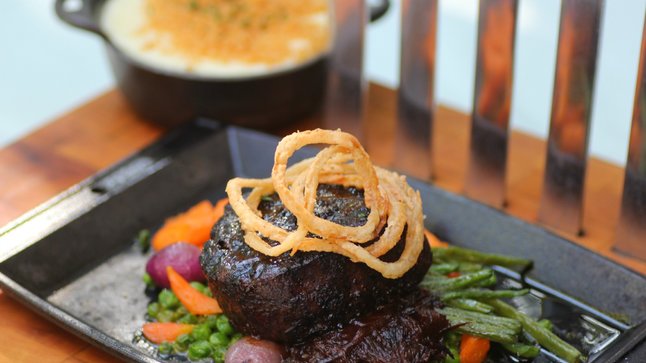 You're not actually supposed to use that fork on the 8oz cut topped w/ braised oxtail, which is exactly why it will be completely hilarious when you do.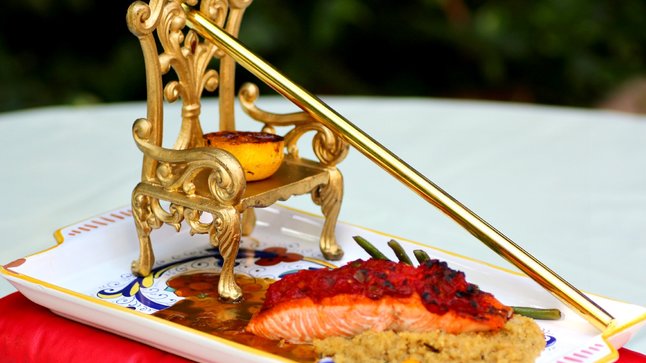 The Royal Salmon is actually a roasted King Salmon. Way better than Joffrey.

Rice-cracker-crusted Samurai Tuna w/ Mandarin soba noodles and an actual samurai sword.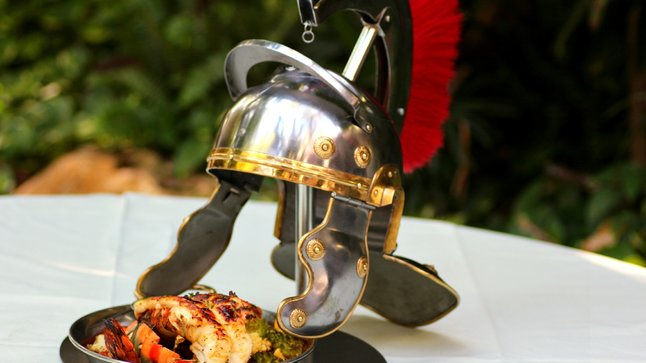 The Lobster Apicius gets you two pounds of Aussie crustacean and the only hat cooler than a Kangol.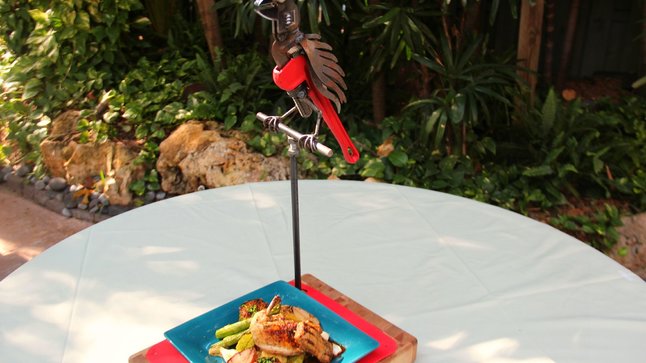 The Gizmo Chicken: 10oz of roasted bird, not including the iron one sitting on top of it.