Little Havana gets its very first New York pizza shop
In case you've been watching too much ESPN lately and facts like Tiago Splitter's FT percentage in road games played in cities beginning with M have caused you to forget third-grade geography, Little Havana is not in New York. Sitting in Mansini's Pizza House might also cause you to forget that, since they're serving up Never-Sleeping-City-authentic pies, calzones, and sandwiches in a cool brick space that makes you feel like you're somewhere in NYC... if you ignore all the photos of old-school Miami.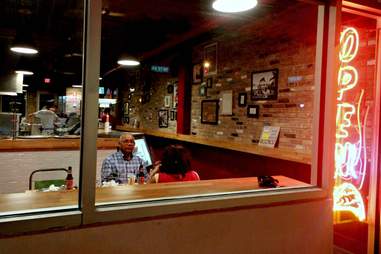 The inside's all New York pizza joint with brick walls and small tables, but those walls are decked out in throwback Miami pictures and memorabilia.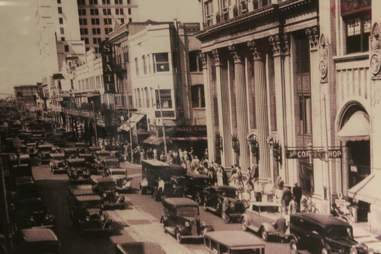 The place's full of pictures of Miami from a time before air conditioning. So if you thought sitting in traffic on Flagler Street was bad now, imagine how it must have been in 1920.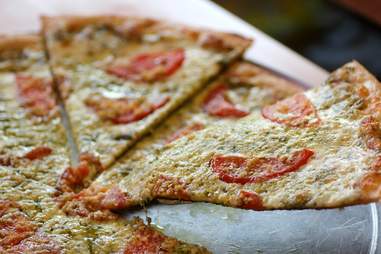 What you came for: 12 and 16in homemade specialty pies, like the Pesto is the Besto with pesto sauce, Parmesan, garlic mozzarella, and fresh tomato.
They've also got the Il Capo Supreme with pepperoni, ham, sausage, mushroom, onions, green pepper, and black olives.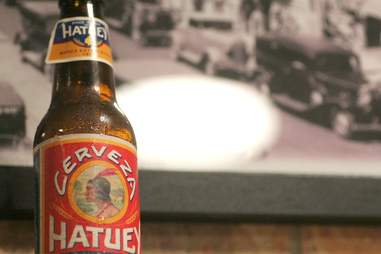 Craft brews? Sure, they've got 14 on the menu. But this is Little Havana, which means your slice is gonna go best with an ice cold Hatuey.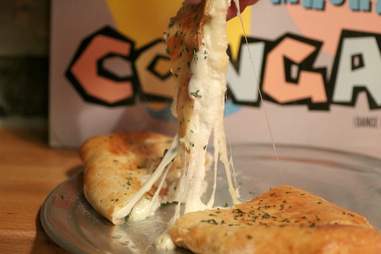 Gloria Estefan probably wrote "Conga" so you'd know how to burn off all the cheese in the El Tipico calzone with ricotta, mozzarella, and Parmesan. Come on, shake your body.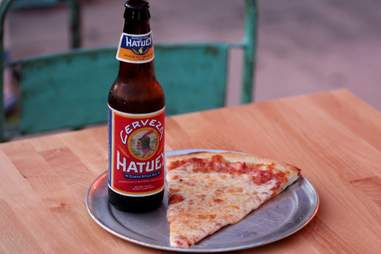 When you want to remind yourself you're still closer to Cuba than Queens, head to the funky beer garden out back that's part street art gallery, part Little Havana backyard.