Eating on Ocean Drive usually means ordering lobsters that look like BALCO customers and chugging drinks the size of their other customers' heads. Enter Barock, which came straight to 14th and Ocean from Prague -- where it hosts notable famouses like Matt Damon and William Jefferson Clinton -- and features normal-sized food inspired by the owning family's world travels. The inside seats 120 and is peppered with autographed pictures of beautiful celebs that have eaten in owner Tommy Sjoo's 25 other restaurants. Among them, Madeleine Albright, Hillary Clinton, and all the cool guys who played Bond. So, Timothy Dalton not Timothy Dalton. If you don't mind the sunshine and occasional white surveillance vans across the street, there's room for 40 outside. The recipes are inspired by the travels of Tommy's daughter and late wife. To get this Tom Yam soup -- tiger prawns, Thai vegetables, coriander, chili pepper, and rotating fresh fish -- to taste like it does in Thailand, he tweaked the recipe for almost two months. The coconut-cured lobster is served with grapefruit and yucca chips, who also ride around LA on motorcycles and give speeding tickets to plantains. This tartare goes two ways: first with salmon, avocado, and cucumber, then with tuna, chives, salt, pepper, and olive oil. The rice paper spring rolls are filled with baby carrots, arugula, and bean sprouts, then served on a sweet citrus chili sauce and topped with microgreens from Paradise Farms. Sjoo adds local flavor to the menu in every city he goes to, like in this classic burger with a pineapple chimichurri sauce. This sea bass with baby carrots and a red wine reduction is baked inside a banana leaf. Barock also serves all its sauces on the side, so you can be as boring or as awesome as you want. Case in point: shredded pork bo ssam tacos with sambal chili sauce, plus kimchi, arugula, and deep-fried scallion pancakes. Put them together and they look something like this. The lengthy list of specialty cocktails only uses locally sourced ingredients, including their Electric Lemonade with ginger vodka, fresh lemon juice, soda, and house-made lemongrass ginger syrup. The Bell Pepper Gin Fizz mixes fresh yellow pepper juice, lemon, honey, and gin, and will make you tell all sorts of lies, just hopefully not in front of Congress.
Recommended Video
Flaming Blowtorches And Savory Donuts At The Gastro Garage Pop-up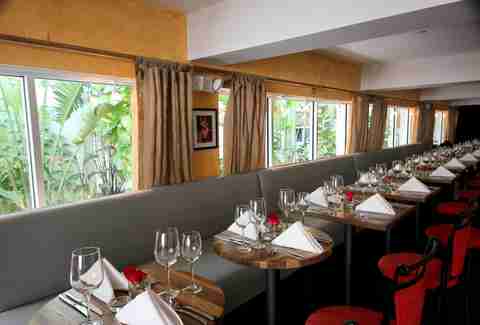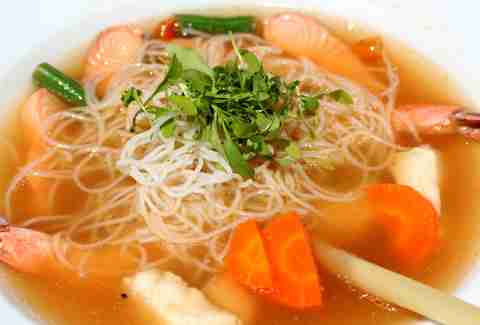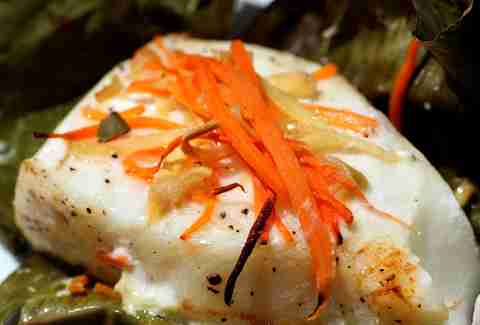 Previous Venue
Next Venue
Venue Description
1. Barock
1412 Ocean Dr, Miami Beach, FL 33139
Ocean Drive is home to many overpriced eateries with average-tasting food, but Barock is not one of those places. With fresh seafood and delicious cocktails, this 26th venture from restaurateur Tommy Sjoo proves that he knows what he's doing.