Because nobody wants to go to New Jersey, Caffe Di Mauro is the next best thing when it comes to getting a bona fide Italian experience. What looks like a hole-in-the-wall Internet cafe from the outside is, well, an "Internet" cafe on the inside... but it's also an awesome, authentic, Italian eatery. The menu's loaded with reasonably-priced grub cooked by Mauro himself; fill up on classics like chicken Milanese, fettucini carbonara, eggplant parm, and what's easily the best lasagna in South Beach. And even though Florida law says you can no longer use their computers for the Internet, you can use them for playing FIFA(!!).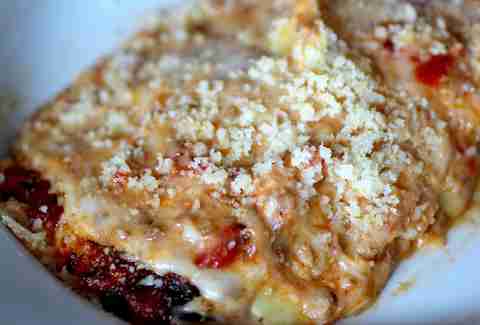 Previous Venue
Next Venue
Venue Description
1. Caffe di Mauro
1464 Washington Ave, Miami Beach, FL 33139 (Miami Beach)
This Internet cafe also houses a super-authentic Italian resto with classics like chicken Parm, gelatos, Italian sandwiches, and the most delicious lasagna in South Beach.