Some of Philly's favorite hoagies are ready for you to devour them in South Beach
Even though FX has been trying to tell us otherwise for like eight years, it's really NOT always sunny in Philadelphia, which is why their famous Primo Hoagies shop -- winner of the Best Hoagie award from at least a million newspapers you've never read -- has decided to move to South Beach to fill you with meaty sandwiches that're slapped on fresh-baked Philly rolls and filled with ingredients you'll be hard-pressed to find anywhere else.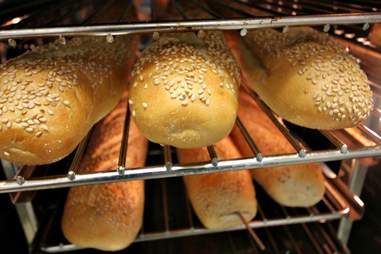 The bread is baked all day long in a special oven in back. It's gonna be the base for your small, full, or most-popular Primo sized sub.
Every Primo sandwich is coming with half a pound of meat, so you better either come hungry or bring Richie Incognito with you. Here's the Audie: enough turkey, roast beef, Provolone, and veggies to last you two meals.
This is the Italian with prosciutto, Provolone, Thumann's hot capicola & natural-casing Genoa salami. Because an unnatural casing would mean the sandwich was probably trying to rob you.
Instead of spending hours in a Jersey strip club or whacking someone, a safer tribute to James Gandolfini would be eating the Soprano: cracked pepper turkey, roasted red peppers, sharp Provolone, and their special house spice blend.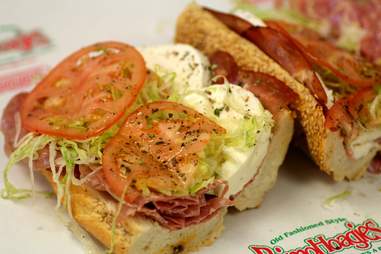 Off the "Diablo" menu of spicy subs comes the Audiablo: turkey breast, roasted beef, veggies, and spices, plus the fresh cut mozzarella they're using on every sandwich.
If you wanna show the ladies just how much meat you can consume, take all these sandwiches to one of their perfect-for-people-watching outdoor tables on Washington Ave.
If the outside seats are too hot for you, you're in luck: much like every single car in the Auto Guia, the inside seating at Primo has ICE COLD A/C!!!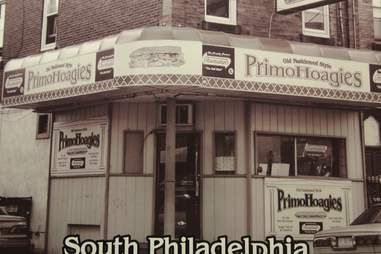 The inside décor is either a highly inaccurate tribute to their favorite '90s TV theme song, or a lesson in how Primo became a Philly legend.