No one likes middle men, which explains why a movie called Middle Men starring Luke Wilson and Giovanni Ribisi happened in 2009, and nobody noticed. Because middle men shouldn't be involved in your food either, we partnered up with Bolthouse Farms to spotlight nine of Miami's best farm-to-table spots.
Moloko: Moloko's coffee hails from both Miami bean-vendors (Panther) and their own Brazilian plantation, where it makes the journey from seed to roasted espresso. But the chow you pair it with all hails from these parts, a la the "The Elvis Bloom-berg": a locally sourced, pan-fried peanut butter, banana, and bacon sandwich served up with a side of Sriracha. Hit up Moloko now through Wed, Nov 20, and walk away with a free bottle of Bolthouse Farms juice -- follow this map to get the goods.

*While supplies last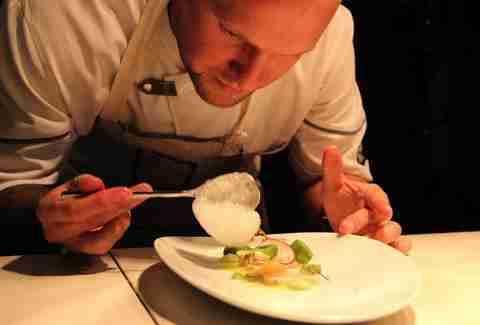 1500 Degrees: Chef Paula Dasilva meets regularly with her farmer/fisherman friends to give them explicit instructions like "gimme gimme". Once she's got the goods to make Florida hog snapper ceviche, sea-salted Swank Farms shishito peppers, etc, she augments it with what's right outside her window: a vegetable and herb garden planted on-site at the hotel.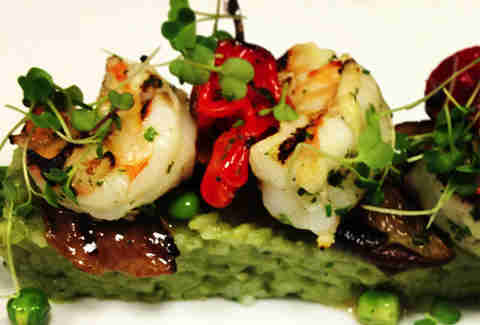 Market 17: Fish coming from fisherman, meat from ranchers, and produce from farmers all finds its way into 17's Dining In the Dark experience, which enhances the flavor of the Key West pink shrimp and blackened grass-fed ribeye by making you blind (temporarily!). Silverware will be on the table, but, good luck with that.
The Federal: Pledge allegiance to this sustainable American diner's long-anticipated menu revamp with liberty (buffalo pig wings) topped over justice (a cornmeal waffle, maple syrup, and Vermont butter) for all.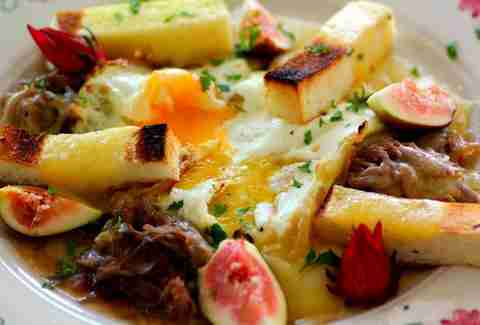 Florida Cookery: When you're sourcing ingredients from a different organic farm every week it's hard to master a signature salad, unless, say, you're Kris Wessel and you create the "CSA Box Salad" and pile it high with "mysterious ingredients" (though wouldn't that make it a CSI Box Salad?).
Box Park: Farm-to-table's got some competition by way of swamp-to-table, where locally caught exotic fare like fried alligator crawls its way onto the menu next to BBQ rabbit wings and grilled octopus.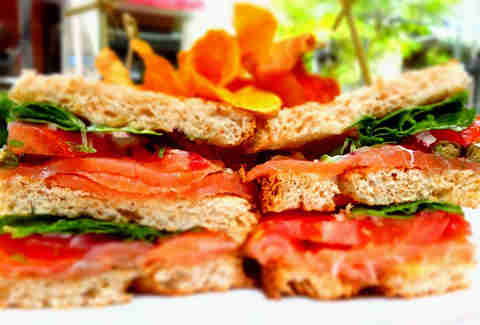 The News Lounge Cafe: These guys are so damn serious about freshness, they bring their local-farm providers in during weekend brunch so they can sell the good stuff to patrons right on the spot, like a farmer's market with seating so you don't have to wonder around aimlessly for hours like you're at a farmer's market or something.
Michael's Genuine Food & Drink: Holy COW, that burger's colossal, and it's just a gooey smidge of an ever-changing menu full of primo foodstuffs sourced from local farmers, fishermen, ranchers, artisans and family-owned operations.
Edge Steak & Bar: This spot embraces a GIY (grow it yourself) approach, like with the peppers Chef Aaron Brooks harvests from their garden by the pool and uses to create hot sauces, rubs and drinks.