After serving the population of Aventura for 25yrs, James Beard-winner Allen Susser decided to go younger. A lot younger. Like, at least 400yrs younger. Yeah, people in Aventura be OLD! So he's moved into Midtown to open Daily Melt, a grilled cheese emporium that's throwing everything from mango salsa to white truffle butter between two slices of bread and buttloads of cheese

You won't have to spend a whole night fighting the Baseball Furies to get to this Coney Island, which's filled with sliced-up hot dogs, American, chili, onions, and yellow mustard

The Chicken Pepper Jack Melt also gets a serious dose of mozzarella, plus roasted red and jalapeno peppers

Much like the Family Von Trapp, the pulled pork sandwich relies heavily on the Swiss, plus caramelized onions and jalapeno potato chips

Everything comes available on white, wheat, rye, or cinnamon raisin bread. The strawberries and cream dessert sandwich is best with the last one. "Peaches & Cream" is best with 112 singing it

While you can put any of Chef Allen's 100+ ingredients into your sandwich, you can also go classic and and dip it into one of six rotating soups, including the requisite tomato

This space-age soda machine lets you mix and match over 200 flavors of Coke products, which will provide the underpinnings for a soda-and-sandwich pairing menu. Early word is the pulled pork will be complemented nicely by a 2009 Grape Fanta.
Recommended Video
Potato Skin-Breaded Queso Balls Will Make All Other Apps Obsolete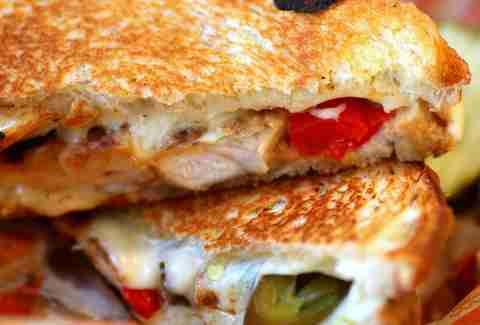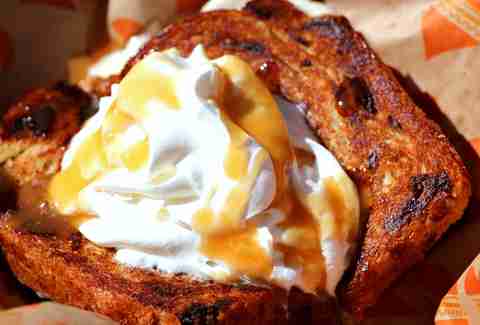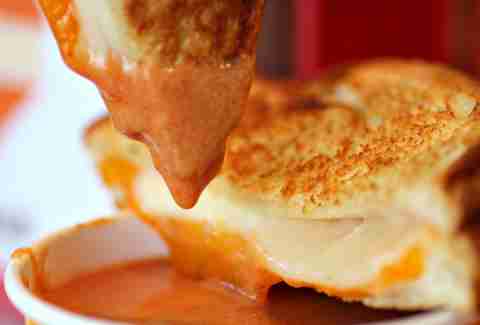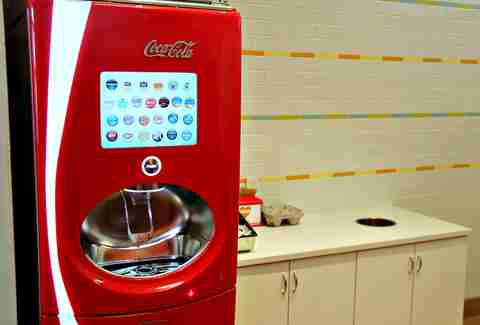 Previous Venue
Next Venue
Venue Description
1. Daily Melt
3401 N Miami Ave, Miami, FL 33137
You might be skeptical of a place that specializes in grilled cheese - I mean, really, it's just bread and cheese! Not at the Daily Melt. Here, James Beard-winner Allen Susser makes grilled cheese with many ingredients, like pulled pork and white truffle butter, all sandwiched between toasted bread and melty cheese.