11 things you need to know about the new Siena Tavern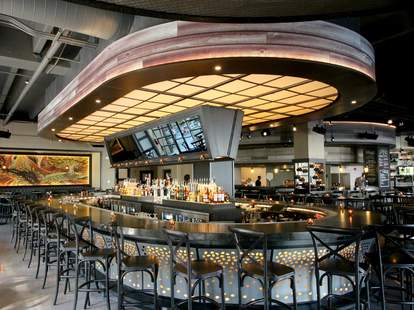 Kinda like Amanda Bynes, South Beach's landmark light tower on 5th and Washington is all lit up again. Except unlike Amanda Bynes, the light tower looks better than it used to thanks to Fabio Viviani and his partners who are bringing Chicago's famous Siena Tavern to South Beach. And while you already know about Fabio and his famous meatball taking over the old China Grill spot, here're 11 things you probably didn't know.
1. The name is based on a tiny Siena restaurant
The chef and his partners ducked into a place called La Taverna while visiting the city and they loved it so much that they named the Chicago flagship after it.
 
2. Their Wagyu beef meatball has its own Twitter
@sienameatball only has 359 followers, but, ya know, that's 359 more than the NEXT most famous meatball, that wad from Aqua Teen. 
MATT MELTZER
3. The tree in their logo represents the olive trees of the Tuscany region
So no, they do not have an apparel agreement with Timberland.
MATT MELTZER
4. The landmark light tower outside is now made up of 100,000 LED lights
This one can now project pictures of dancing strippers, as opposed to the old one that just showed pretty colors.
MATT MELTZER
5. "Siena" is the correct Italian spelling of the town in Italy
"Sienna" -- with two "n"s -- is a minivan. And nobody's naming a restaurant after a minivan.
6. The pizza dough recipe was created by a pizza chemist
To account for Miami's humidity, Siena Tavern brought in a guy, who Fabio refers to as the "Heisenberg of pizza", to develop a recipe and baking formula so the crust comes out as good as it does in Chicago. So kinda like meth, except with pizza.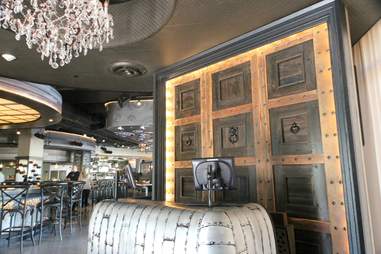 MATT MELTZER
7. The massive doors behind the host stand were salvaged after Hurricane Katrina
No joke, there are entire businesses in the Crescent City that deal in selling items salvaged from Katrina. Some call them profiteers, we'll call them... err, not that 'cause they found such freakin' cool doors.
8. The Siena Tavern in Chicago has made more than 250,000 individual coccoli
That's enough little Italian dough balls (pronounced "co-co-lee") to fill every cubic inch of the Miami version's private dining room.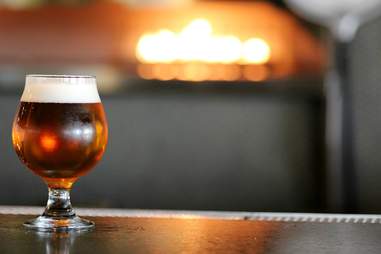 MATT MELTZER
9. Wynwood Brewing Co. has created the exclusive Siena draft
It's designed to be paired with the food and is infused with Italian spices like anise, oregano, basil, and peppercorn. Yeah, peppercorn beer. It's come to that.
10. The secret ingredient to their Italian holeless donuts, called bomboloni, is mashed potatoes
Because carbs.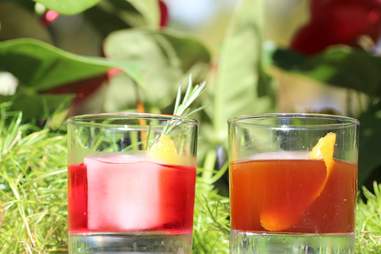 MATT MELTZER
11. Bar Lab developed their entire cocktail menu
In case you didn't know, those are the same people who do The Broken Shaker. So, yeah, make sure you don't have too many, otherwise people might mistake you for Amanda Bynes.
Sign up here for our daily Miami email and be the first to get all the food/drink/fun in town.