Since the usual Swoop experience of fist-pumping out of an open electric car after spending a little too long at your pregame doesn't feed you nearly enough, the company that wheels you around town for no cost at all is teaming up with Miami Food Tours to offer you Swooped with Forks. For a reasonable cost (it turns out food, as opposed to rides, costs money), you get a 4hr tour of five of the city's best restaurants, plus an education about the history and development of Miami's neighborhoods that you usually don't absorb when getting a free ride to Mansion.
Recommended Video
Chow Down on This Quadruple Stack Burger
Even if being up for the 10a start time is against your religion, the cortaditos that come with your breakfast at David's Cuban Cafe will get you alert enough to learn how to spot a guava pastelito without having to open it.
Since taking the MacArthur in an electric car would be just a little TOO thrilling, Swoop takes you across the gentle Venetian, where you'll learn some Miami Beach history while waiting to stuff your face some more.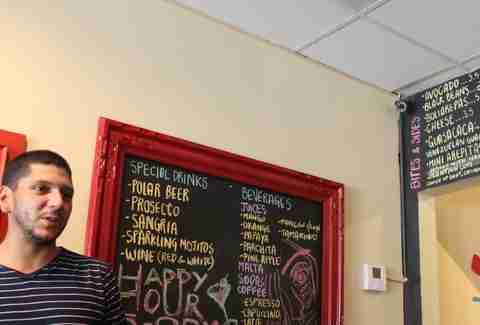 Next stop: La Latina in Midtown, where owner Carlos Matheus will explain all the Venezuelan stories behind his menu and the restaurant's décor.
After a glass of Papelón, a Venezuelan sugar-cane soft drink, you'll get a tequeño -- basically the best cheese stick you'll ever have -- and this Reina Pepiada, an arepa named after the first Miss World.
Then it's up to the Design District and Michelle Bernstein's Crumb on Parchment, where you'll first taste the soup of the day, then this Chinese chicken chop chop salad with crispy wontons and Asian peanut dressing.
Next, you'll Swoop West to take in the outdoor museum that is Wynwood before arriving at Wynwood Kitchen & Bar.
There you'll start with maduros loaded high with crema and queso blanco.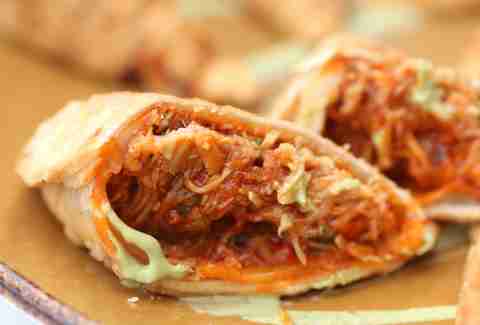 Then finish the lunch portion of the tour with a chicken ropa vieja empanada, and learn why anyone ever named a delicious dish "Old Clothes".
Swoop's not gonna leave you without dessert, so, on the way back to the Venetian, there's a stop at vegan, gluten-free cupcake maven Bunnie Cakes.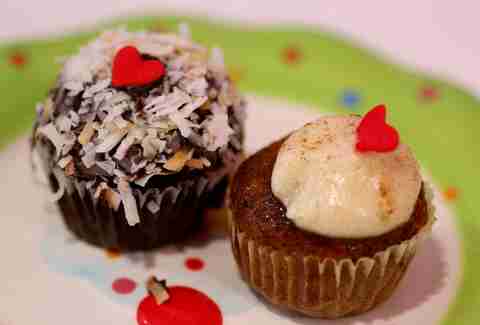 Finish strong with just two mini cupcakes: you can do it.