There was a wise blue Muppet who once spoke for all of us when he said, "Me love cookie." And if he'd ever opted for a guys weekend in Miami with Bert, Ernie, and Mr. Snuffleupagus, he'd have probably skipped the pool parties and strip clubs and just hit up one of these 10 spots for cookies so good none would get stuck in his fur.

SoFi
What you're getting: Giant Chocolate Chip Cookie
We'd tell you to never try and eat one of these cookies-the-size-of-your-head alone, but if you're eating at Big Pink during the hours that one usually eats at Big Pink, counting calories isn't exactly in the top 10 on your priority list. So if you're not going for one of these burgers, get this longtime SoFi dessert staple, equivalent to about five that you'd get at Starbucks.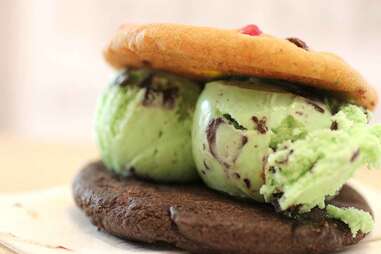 South Beach
What you're getting: Mint Chocolate Cookie
Not only does this fudge cookie with bright green mint chips in it recreate your favorite flavor of ice cream in a cookie, you can actually get ice cream between two of them, and have it delivered to your house until 3am.
Midtown
What you're getting: "K'Dunk"
Though most Miamians are as allergic to the words "get there early" as Rick Ross is allergic to broke, that's about the only way to get one of these fresh-baked babies filled with chocolate, white chocolate, and peanut butter-filled pretzels. The secret's out and if you go in after the lunch rush there's no guarantee you'll get one.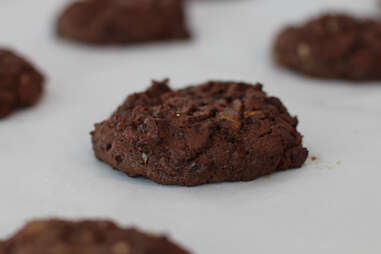 Little River
What you're getting: Chocolate Chocolate Chip
Food bloggers and others on social media like to say these double chocolate cookies at the café in Miami Ironside are so good they must have crack in them. Then again, given Ironside's proximity to some other parts of the city, they might not be too off base.
Palmetto Bay
What you're getting: Linzes Cookies
Palmetto Bay might seem like a long trek down US-1 to go for a cookie, but it's Miami, so don't act like you've got anything like "normal working hours" that'd keep you from making the trip for these jam-filled pastries that none other than the Fatgirl Hedonist herself proclaims as the best in the world.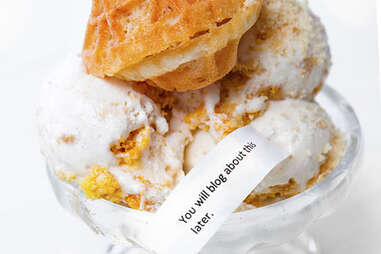 Midtown
What you're getting: Wife Hale's Fortune Cookies
Though not your typical San Fran-manufactured Chinese dessert, which tells you "something very interesting might happen to you" and that your lucky number is 12, these waffle-pressed fortune cookies go perfectly with Azucar almond ice cream after a big Chinese meal, plus they give you much more realistic fortunes.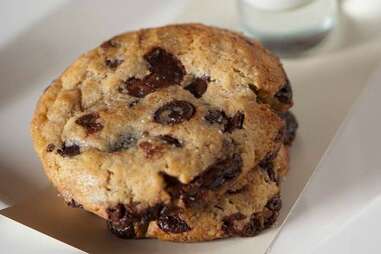 North Miami
What you're getting: Chocolate chip cookies
Don't let the opulent chandelier-draped décor of this North Miami eatery fool you: the best thing they make here are good, old-fashioned chocolate chip cookies, a recipe from Chef Will Biscoe brought from the once-legendary cookie kitchen at Biscayne Tavern.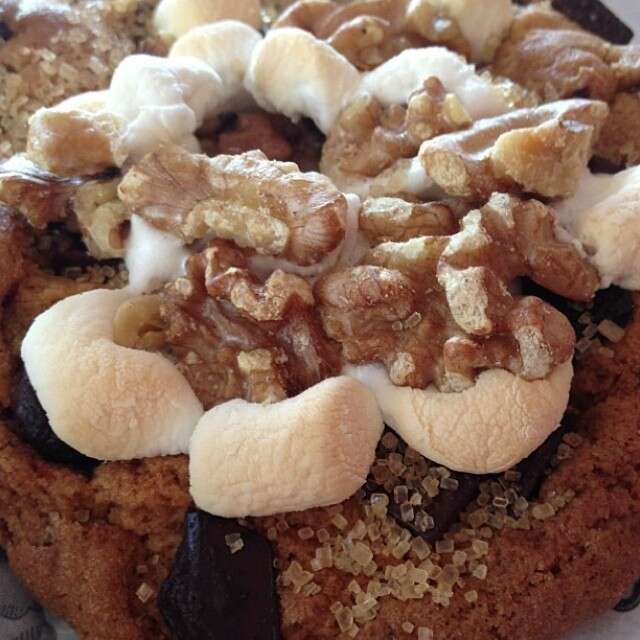 Ft. Lauderdale
What you're getting: Rocky Road Cookie
If you want to enjoy the full Gilbert's experience, you need to give up the idea of anything being "healthy" as soon as you walk through the door. And the best way to finish off one of South Florida's best burgers is with this chocolate chip behemoth topped with salt, marshmallows and candied walnuts.
South Beach
What you're getting: Macaroons
Once you get past the chain-smoking and general disregard for manners, the French are pretty likable, especially when, like this bakery on Lincoln Rd, they're turning out these cookies that were created in Paris in 1862.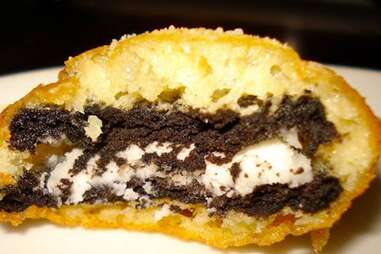 SoFi
What you're getting: Fried Oreos
One has to think that if these weren't so tasty you'd actually be done with your meal at Prime 112 in a normal amount of time and people with 9pm reservations could sit down before 10pm.
Sign up here for our daily Miami email and be the first to get all the food/drink/fun in town.