The best frozen treats in Miami, from liquid nitrogen cocktails to chocolate-dipped Key lime pie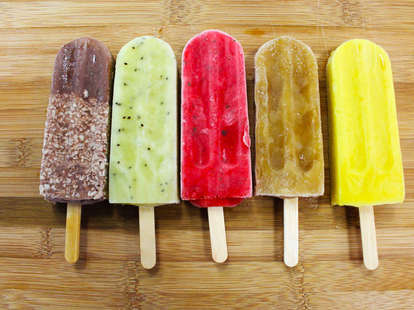 While everyone knows the best frozen treats in Miami are the bologna sandwiches at DCJ, not everybody is fortunate enough to have access to THOSE babies. Lucky for you, we've compiled the five next best frozen treats around Miami to help you cool off this Summer without having to post bond.
Blackberry Molecular Margarita
Tongue & Cheek
431 Washington Ave; Miami Beach; 305.704.2900
The show that goes along with this concoction of Milagro silver, fresh blackberries, and Florida oranges over liquid nitrogen makes it worth ordering alone. The sneaky buzz it brings on is just icing on the... ice.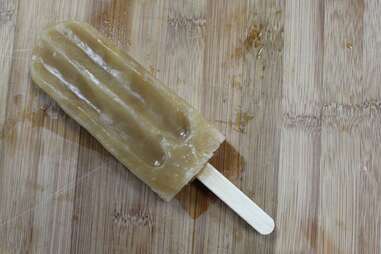 Guinness Pineapple Pop
Feverish Pops
3252 NE 1st Ave; Midtown Miami; 305.482.1832
Feverish has combined these two seemingly unrelated flavors to make a deliciously filling/refreshing Summer treat. The crisp pineapple and the frozen-ness offset the usually-heavy-handed Guinness for a Summertime snack that tastes something like a fruity wheat bread. Except frozen, and on a stick.
Milk Chocolate Cremoso with Olive Oil, Sea Salt, and Espresso Parfait
Michael's Genuine
130 NE 40th St; Design District; 305.573.5550
Just like Michael Schwartz does with... well, pretty much everything... he's created a dessert that's more or less the most ridiculous thing in the history of ever.
Custom-Made, Hand-Crafted Popsicles
Hip Pops
It's always a drag when you stop in at the gas station on a hot day and all they've got left in the cooler are popsicles made out of vanilla sorbet. That's why you need to find the Hip Pops truck, so you can take any of their 20 daily selections of over 100 original flavors of gelato, yogurt, and sorbet, dip them in three different kinds of chocolate, and roll them in stuff like crushed almonds, cookie crumbs, and pistachios.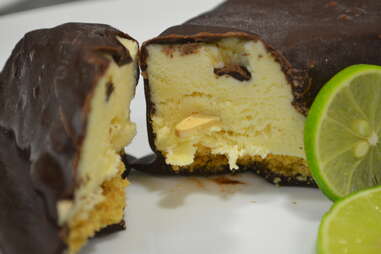 Key Lime Pie on a Stick
Key West Key Lime Pie Co
511 Greene St; Key West; 305.872.7400
Any time you take Florida's official dessert and dip it in chocolate, you're either getting this Key West favorite, or a stripper dipped in chocolate.