If You Love Mexican Breakfasts, You'll Want To Do This Salsa Fiesta -- our pick for South Florida's Best Nachos -- just opened a new spot in Downtown Ft. Lauderdale, and it's the FIRST one to offer breakfast. Tweet us your favorite Mexican breakfast and you can win free breakfast for two.
Thursday, July 18th Chef Rafael Suarez from the JW Marriott in Bogota is at the Armillary Grill at Intercontinental Doral all week making beyond-authentic Colombian food. Stop by for dinner tonight through Sun, and enter to win a trip to Colombia every time you dine.
Friday, July 19th If you like big butts and you cannot lie, check out the ladies from Brazil's Miss Bumbum Vice contest as the 2013 Miss Bumbum World Tour takes over Bamboo from 11p-5a.
Saturday, July 20th Learn to cook Thai food just like The Edge's Aaron Brooks at his class from 2-4p that includes unlimited wine and beer, a welcome cocktail, and Thai food galore. Space is limited, sign up now.
Sunday, July 21st The Standard Miami Beach has the only Swim Week party where you can enjoy a fresh-grilled burger during a swimsuit show 3-8p from The Webster.
Erick Morillo and Robbie Rivera headline The Colombian Independence Festival from 1-11p at SunLife Stadium, though there might also be thousands of Colombian girls there too. Que dicha! Tickets are still available!
Is there a better way to spend The Lord's Day than watching Marilyn Manson at the Fillmore? No, no there is not. The fun starts at 8p, get your tickets here.
Recommended Video
This Stretchy Ice Cream Is Made With Wine & Cheese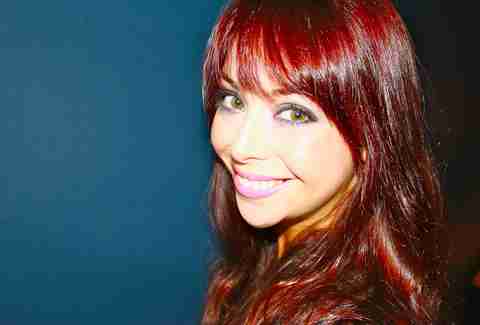 Lady We Love, And Where To Find Her
Meet Miss Stephanie Dunn, who cut her teeth writing the sex column for the Independent Alligator at UF before moving on to Hustler and Playboy U, then becoming the Twitter voice for numerous celebs, who she is contractually obligated to not name here. She's now the Social Media Director for Miami PR superfirm Tara INK, where she manages the voice and online presence for the agency and select fashion, celebrity, and hospitality clients.

She's "a laid-back bar kinda girl", so you can find her sipping on a St. Bernardus at The Room or a watered-down vodka soda at Ted's Hideaway. Or when she's hungry, which is often, you'll find her munching on black truffle pizza at Cecconi's at Soho Beach House or the yellowtail at Pubbelly.