What was once a bleak, warehouse-laden neighborhood has quickly transformed into a vibrant and energetic arts district, chock-full of innovative food, drinks, entertainment and culture. This 'hood is now a mecca for creatives, who have made it their home as well as workspace. The best restaurants in Wynwood are some of the top in all of Miami, as are the cocktail bars, clubs and art galleries. The new addition of high-rise buildings has changed the pedestrian-friendly neighborhood quite a bit, making Wynwood more bustling and busier than ever. So if you don't mind a bit more traffic, hard to get parking (we recommend using rideshare to get here), and cover charges to get into some of the more trendy, clubbier spots, this is one of the hottest hangouts in all of Miami.
Here are the best Wynwood restaurants, bars, galleries, and other things to do.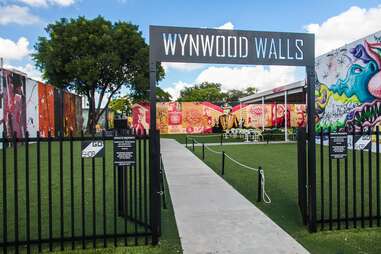 Known as Miami's Arts District, Wynwood is full of life size murals and galleries galore. The world-famous Wynwood Walls is a one block area of buildings that's gated (and in recent years started to charge a $10 entry fee), but that's not the only place to see incredible art in Wynwood. Stroll down any street in the area and you'll find endless murals that are updated a few times a year making every visit different. In addition to walls covered in art, you'll also find several really cool galleries that are open to the public selling local art.
Indulge in some of the city's top dining destinations
All that walking around looking at art is bound to help you build up an appetite, which is actually great. Wynwood is home to some of Miami's top restaurants, from homegrown KYU with their woodfired menu (get the duck burnt ends and roasted cauliflower) to Austin's James Beard winning Uchi with fun takes on traditional sushi dishes to Morimoto's ramen hotspot Momosan and one of the city's best burgers at Le Chick. For more casual bites check out: Kush, The Taco Stand,
Buya Izakaya + Yakitori, COYO Taco, and The Butcher Shop. With a group that can't decide on what to eat? Pop into one of the area's food hall-style dining spots: 1-800-Lucky, an Asian food hall with dishes from all over the continent, Oasis with local vendors and a few out of town hot spots, and Smorgasburg Miami open every Saturday from noon to 9pm.
Create your own brewery tour
Beer geeks love Wynwood because it's home to more breweries in Miami than any other area. Featuring large patios, tons of craft brews, cool food trucks, award-winning chef menus, and live music, each brewery in Wynwood boasts a different experience, so it's easy to create a DIY brewery tour. Cerveceria La Tropical offers vast Cuban history, while J. Wakefield will make Star Wars fans proud with their large murals, and Veza Sur is known for its dance partie. Other great options include Delaware import Dogfish Head and Wynwood Brewing Company.
Jam out to live music
With tons of bars and venues spread throughout the Wynwood area, there's quite a few that offer live music nearly every night of the week. At 1-800-Lucky, you'll hear the dancehall riddims of Major Lazer's Walshy Fire. Over at Gramps, local bands and DJs take over both the outdoor stage and the semi-hidden back room called Shirley's. Oasis is known for its weekend performers where the likes of Tiesto, Ludacris, and Zedd have performed. Spanglish, an intimate sultry Caribbean-inspired bar, often has live singers for imbibers to enjoy as they sip on their cocktails.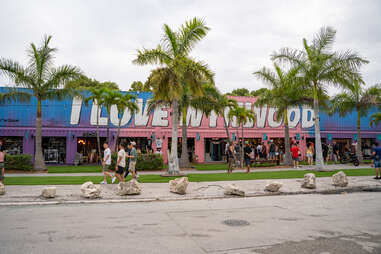 Stock up on locally made goods
Art comes in many forms in this eclectic Miami neighborhood. Among the galleries and bars, you'll find many artisan shops with locally made goods. There's a bit of everything, from textiles and candles to jewelry and skateboard decks. Pop into UNKNWN for limited edition streetwear or over to Boho Hunter for your new favorite beach cover-up. BASE is a great place to buy souvenirs if you're looking for something unique and special. So is Frangipani where everything is brightly colored and fun. At Wynwood Marketplace, a permanent outdoor event space built out of shipping containers, you'll find pop-up vendors selling all sorts of chachkies.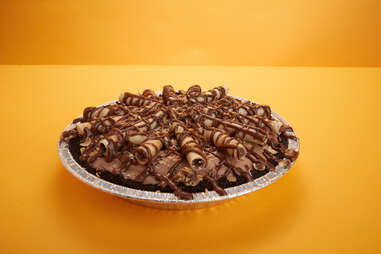 Grab drinks with friends
Long before the high-rises and expensive shops came to town, Wynwood was known for its fun bar scene. These days, the options feel endless. Sip on mezcal while noshing on tacos at Bakan, take advantage of some of the best happy hour deals in town at Beaker & Gray (cheeseburger croquettes anyone?), or take in rooftop views at Astra. Watch the big game over cocktails at Grails or share a bottle of wine on the charming backyard patio at Lagniappe. If a non-alcoholic beverage is what's on the agenda visit Panther Coffee for locally roasted coffee, Dr. SMOOD for a fresh juice, or Bubba Tea n Smoothies for authentic Taiwanese bubble tea.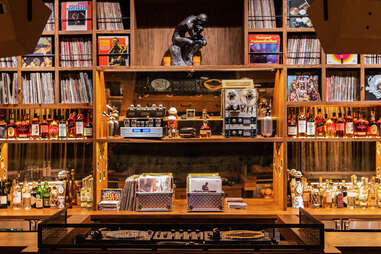 Dance until the sun comes up
Wynwood, as it stands today, was essentially built by locals looking to party. In spite of all the changes over the past decade, there's no shortage of places to dance in this late night neighborhood. So, grab a tequila shot and head to the dance floor. Enjoy chill vinyl vibes at Dante's HiFi or for a bit more hype club vibes head to Shots, Dirty Rabbit, Racket, La Orta, Centro, or The Sylvester. Wanna dance under the stars? Brick, The Freehold, and Wood Tavern might be your best bet.
Sign up here for our daily Miami email and be the first to get all the food/drink/fun in town.