Milwaukeeans tend to be pretty loyal to their neighborhoods, but when it comes to dining, not all 'hoods are created equal. This is our extra-scientific (read: opinionated) list of the absolutely best neighborhoods worth exploring when you're hungry, whether you're in the mood for some of the best barbecue of your life or the kind of date restaurant that expands your palate (and makes you want to put on something more flattering than your favorite T-shirt).
Recommended Video
Taste Test: How to Cool Down a Spicy Mouth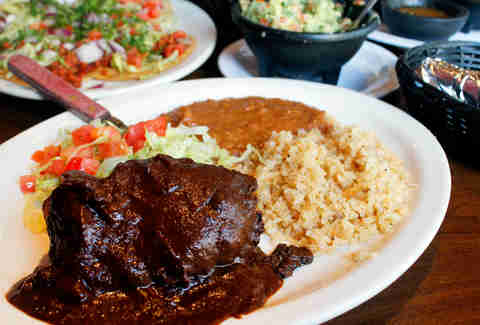 10. Walker's Point
Essential restaurants: La Casa de Alberto, The National, El Canaveral, Smyth
As self-proclaimed Mexican food addicts, it pains us to put Walker's Point this low on this list, but we find comfort in the fact that this 'hood still beats the pants off of most of the MKE suburbs. La Casa de Alberto has dirt-cheap prices, but fantastic mole and guacamole, while El Canaveral delivers four diverse salsas to your table in a historic tavern building. You can also find some primo breakfast and brunch spots in this 'hood, suitable for both hipsters and Harley riders.
9. Brady Street
Essential restaurants: Casablanca, Easy Tyger, Cempazuchi, La Masa
Brady Street is known far and wide as a weekend party spot full of bars, and it will probably never lose that reputation. But there's a vibrant residential neighborhood all around it, and those people need to eat. Enter an eclectic mix of restaurants that serve everything from vegetarian lunch buffets to bar-time empanadas (La Masa's are worth a trip unto themselves), not to mention that duck rilette at Easy Tyger. Chic lounges with $12 cocktails live happily alongside hot-dog joints and Italian grocers, and there are some true gems here… but let's not pretend that Brady Street is among the foremost dining neighborhoods in town.
8. West Allis
Essential restaurants: Chef Paz, Double B's, Fusion Cafe, Chilango Express
'Stallis is not trendy, not popular, and no one there cares what people who solely eat out on 2nd St think, not even a little. That's why they'll always have a special place in our hearts. Plus the food is fantastic if you know where to look; you'll find the most diverse offerings in all of MKE in this 'burb, from Peruvian at the excellent Chef Paz, to Chinese to Mexican (Chilango Express has the key to our hearts). There's also lots of utilitarian bar food like burgers, fish fry, fried chicken, and barbecue -- shout out to the exquisite Double B's -- because there's a tavern on every other corner. This is still a working man's part of the city, so expect big portions and cheap prices.
7. Riverwest
Essential restaurants: Company Brewing, Cafe Corazon, Centro Cafe, Fuel Cafe
Some of our favorite dive bars and restaurants are in Riverwest, a 'hood that many people mistakenly think of as seedy. This area offers up a high number of non-gritty restaurants and brewpubs, including Centro Cafe, a tiny, romantic Italian spot that you might want to dress up for. Or just show up in jeans; this is Riverwest after all, no one cares what you wear as long as you're having a good time. There's also a number of super-crunchy vegetarian and veggie-friendly restaurants, mostly filled with guys who definitely biked over on their fixies.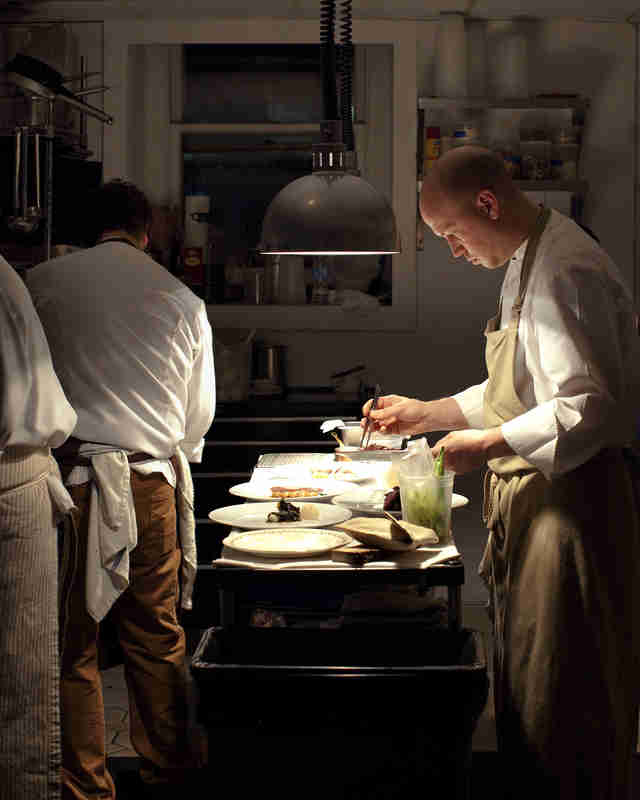 6. East Side
Essential restaurants: Ardent, Comet Cafe, Beans & Barley, Rice N Roll Bistro
East Siders, we know you're going to get all defensive because your 'hood isn't No. 1 on this list. We commend your loyalty, but the rest of the city doesn't quite share the same unabashed enthusiasm as you do, at least in terms of your restaurants. There are some heavy-hitting stalwarts that deserve recognition (Comet, Beans & Barley, for sure), but there's also some spots that have been around forever that don't live up to their reputation anymore. The one supernova-sized saving grace that singlehandedly moves the East Side up a couple spots on this list? Ardent. Thank them, East Siders, for choosing a location in your midst.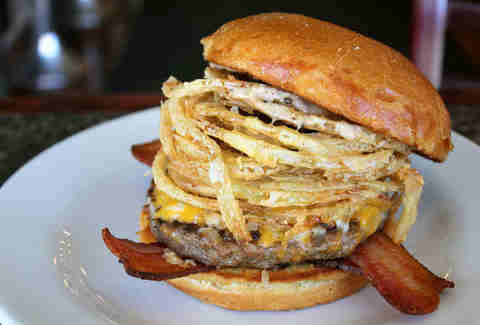 5. East Tosa
Essential restaurants: Ono Kine Grindz, North Avenue Grill, Mekong Cafe, Irie Zulu
The Wauwatosa portion of North Ave. between 60th and 73rd has gone nuts in the last decade or so, surpassing Vliet St (RIP Meritage and Nourri) and Downtown Wauwatosa (RIP diversity) as the best eating destination in Tosa. If Guy and David's smiling faces -- not to mention the kalua pork and poke -- at Ono Kine Grindz don't cheer you up, certainly a huge diner burger or all-day breakfast from North Avenue Grill next door will. Jamaican, African, Thai, Greek, Italian, donuts, pizza, Tiki bars… you name it, North Ave has it right now. There's a reason why the area around North Ave is one of the most desirable places to live in the Milwaukee area... and it's not proximity to Mayfair Mall.
4. South Second
Essential restaurants: Braise, c. 1880, La Merenda, The Noble
While this is probably technically part of Walker's Point, there is such a high concentration of restaurants on 2nd St that the area definitely deserves to be its own 'hood. And let's give credit where credit is due: this area includes 1st St, which always gets lumped in without a specific callout, even though some of the best restaurants have addresses there. If you walk the stretch of 2nd St from Florida to Scott, you'll pass no less than 15 restaurants; add in 1st St and the immediate area and you'll get 25+. That's not including the countless bars and clubs, which make this area just as much of a nightlife hotspot as for dining. Get pastoral, local plates at Braise, fusion tapas from all over the world at La Merenda, a small chalkboard of ever-changing options at The Noble, beautifully plated entrees at c. 1880, farm-to-table dishes at Morel, and President Obama-approved brunch at Engine Company 3.
3. Bay View
Essential restaurants: Goodkind, Odd Duck, Three Brothers, Vanguard
Some of our favorite restaurants are in Bay View, a neighborhood with a large diversity of ages and incomes. Kinnickinnic Ave is where most of the action takes place, but head into the residential parts and you'll find some real gems. Goodkind offers an impressive, small menu of apps, pastas, seasonal vegetables, seafood, and rotisserie meats, plus some of the best cocktails in the city. Three Brothers won't be found unless you're looking for it -- and you really should do that, if you haven't yet; hearty Serbian family recipes match well with the cozy, candlelit dining room that was once a Schlitz tavern. Back on KK, Odd Duck is the model small-plate restaurant of Milwaukee, and Vanguard does amazing things with the humble sausage. We won't tell if you make a meal out of pie at Honeypie, or ceviche (with a pisco sour, please) at C-viche. Your hipster friend was right for once: Bay View is where it's at.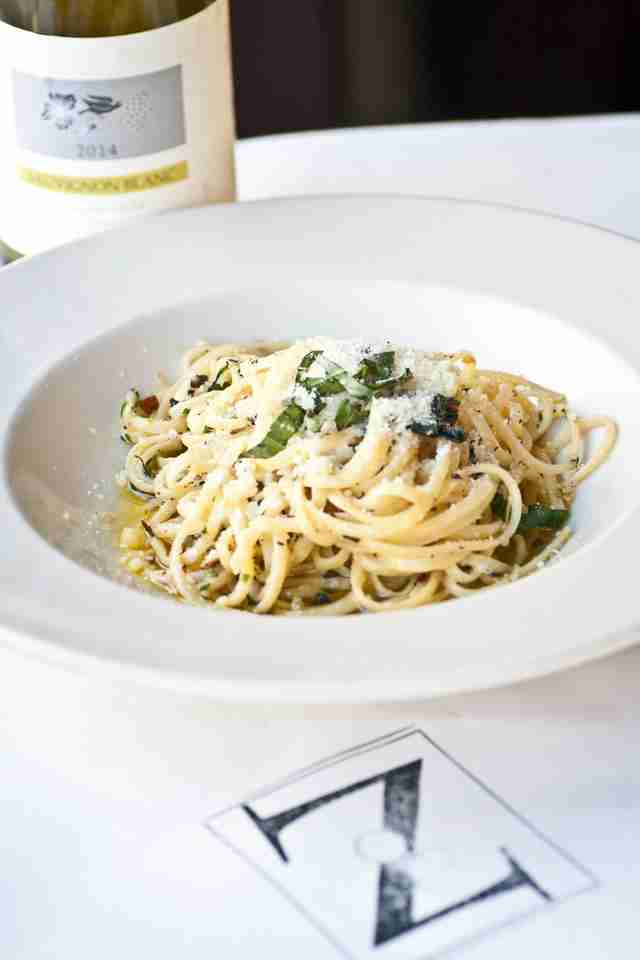 2. East Town
Essential restaurants: Sanford, Zarletti, Buckley's, Amilinda
Things tend to get a little more formal Downtown, at least on the east side of the river (I'm going to go ahead and declare Water St north of Highland its own neighborhood). Sanford is arguably one of the best restaurants in the city, and perhaps the only one where you might feel underdressed, even if there is no actual dress code. The menu is traditional in organization -- no making a meal out of small plates here -- and the service is ridiculously helpful. Italian food gets the white-tablecloth treatment at Zarletti, with a menu that goes way beyond red sauce. Order up classics like Steak Oscar, or get a little more adventurous with braised octopus at Buckley's. Amilinda's take on Spanish and Portuguese cuisine is not something you can find anywhere else in the city, and grew out of an immensely popular pop-up restaurant. Steaks abound in this neighborhood; try them at Mason Street Grill, Carnevor, or Rare. If you want to impress your future in-laws, this is the 'hood to make a reservation in.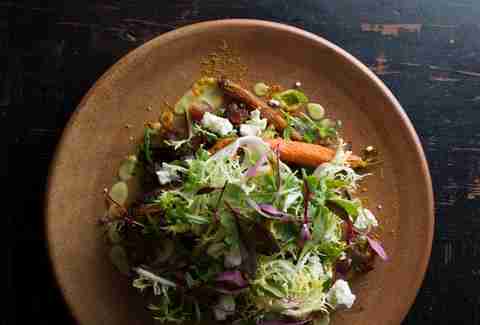 1. Third Ward
Essential Restaurants: Hinterland, DanDan, Tre Rivali, Bavette la Boucherie
The Third Ward edged out East Town in this list thanks to a couple recent openings that are cementing the 'hood's reputation for quality dining: DanDan and Tre Rivali. Modeled after Chinese-American restaurants in San Francisco and New York, DanDan is the first to bring modern, upscale Chinese to Milwaukee. Tre Rivali is located in the new Kimpton Hotel, so swanky with some Midwestern comfort seems to be the theme of the dining room and Mediterranean menu, which overflows with fresh pastas and tapas. Of course classics like Hinterland, an outpost of the Green Bay brewery, have continued to serve up creative dishes, as well as ever-popular daily food specials like $5 pho nights. Bavette la Boucherie is a full-service butcher that also acts as a small restaurant where you know that the beef in your burger or lamb in your curry is as fresh as it can get. The list of other noteworthy spots is long: Jing's, St. Paul Fish Company, Smoke Shack, Coquette Cafe, Lucky Ginger, Swig, Kanpai… couple all those with the relatively compact nature of the Third Ward, and you have the absolute best eating neighborhood in Milwaukee.
Sign up here for our daily Milwaukee email and be the first to get all the food/drink/fun in the Brew City.