While 2018 hasn't seen as many new restaurant openings as last year -- paired, unfortunately, with a whole lot of closures -- there have been some standouts that deserve to be recognized as some of the best restaurants in Milwaukee. A few are replacing some much-loved spots that closed, but are doing an admirable job of living up to their predecessor's reputations. These newcomers join the list of restaurant stalwarts that have years of proven success, so whether you're looking for someplace new or just new-to-you, give one of these restaurants a try.
Recommended Video
This Stretchy Ice Cream Is Made With Wine & Cheese
Third Ward
Modern French fare in elegant surroundings
When Coquette Cafe closed early this year, Milwaukeeans collectively breathed a heavy sigh. But what Dan Jacobs and Dan Van Rite (those are the guys behind DanDan) opened in its former space is a logical step forward for French cuisine in the city. Flavors are classic, like radishes with butter, Lyonnaise salad, and poached salmon, but dishes are prepared and presented in updated, unstuffy ways. Influence from '70s rock and roll adds a little trippiness to the decor, and we're fully on board.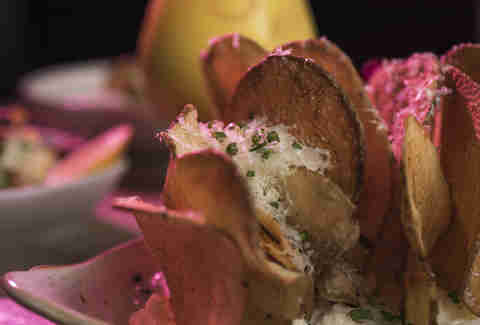 Walker's Point
Chaotic snack bar with crazy small plates
What do you get when you cross a giant mural of Burt Reynolds reclining nude with a bunch of young, successful MKE restaurateurs? You get Snack Boys. It's like nothing the city has seen before: an ever-changing menu of playful, often nostalgic favorites, alcoholic slushie machines, and pink neon lights. You don't have to be high to enjoy the spot by any means, but it sure helps. Always order the homemade cheese fries and aioli, and whatever "send noodz" (aka noodles) are on the menu that day, along with a Pop Rocks-dusted drink.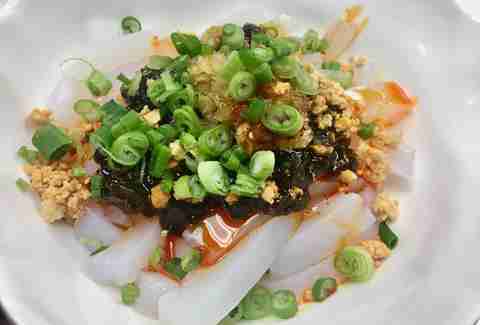 West Allis
Traditional Sichuan in a southwest suburb
West Allis is a hub for international cuisine, and its got another box ticked off with the opening of Sze Chuan. The owners/chefs are from Chengdu in China's Sichuan province, and serve traditional preparations in their strip-mall, nothing-fancy restaurant. What it lacks in decor, though, it makes up for in spades with bold flavors that aren't dumbed down for American palates. Go with a group of friends and order the massive hot pot and various accoutrements using the DIY order sheet; you'll be happy you did.
Lower East Side
Cozy, plant-based bar and restaurant
Full-on vegan (or even vegetarian) restaurants are a little hard to come by around here, but Celesta is bucking the notion that Milwaukeeans don't want vegan food. The bar and restaurant is cozy, and bills itself as "plant-based," perhaps in an attempt to not scare anyone off with a vegan label. Crispy lemon arancini are a great start to a meal of lasagna or a housemade seitan club sandwich. And, since they're usually vegan anyway, there's also a list of interesting cocktails.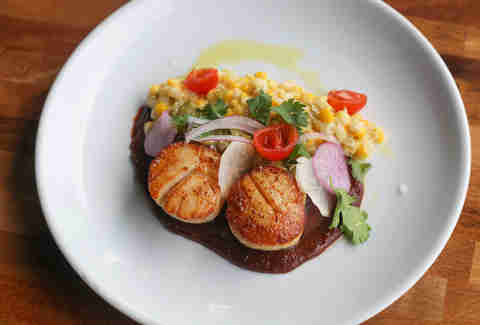 Brewer's Hill
Small plates with a gorgeous view
View MKE is aptly named, since its location in Brewer's Hill offers one of the best views of the downtown skyline in town. Its beginnings were a little contentious, with a lot of he-said-she-saiding with the owners of Wolf Peach, which View MKE replaced. That said, it's seeming to be a good replacement, with upscale small plates like charred octopus and Korean beef tartar. There's also Milwaukee-style thin crust pizza (the owners also own family-friendly StoneFire Pizza) and one heck of a multi-level patio to take full advantage of the view.
Bay View
Boho chic small plates and unforgettable cocktails
Don't let the quaint, retro-inspired dining room and bar fool you: there are modern flavor combinations coming out of this kitchen, like bucatini with tomato, crab, and spicy pepperoni. Belly up to the bar and sip some of the best cocktails in Milwaukee.
Juneau Town
Homey, beautiful Spanish and Portuguese dishes
A pop-up so popular they made it permanent. Amilinda was one of the most anticipated openings of 2015, and it has not let MKE down. The food is Spanish-inspired, by way of Venezuela and Portugal. Plates are hearty with lots of braised meat, making it a great spot to get your comfort food fix.
East Side
Modern tasting menu in cozy digs
Leave your tastebuds in Chef Justin Carlisle's capable hands and order the tasting menu at this James Beard Award-nominated spot, which has quickly become one of the star restaurants in the city. For something a little more punk rock, visit after hours on the weekends when they transform into Red Light Ramen.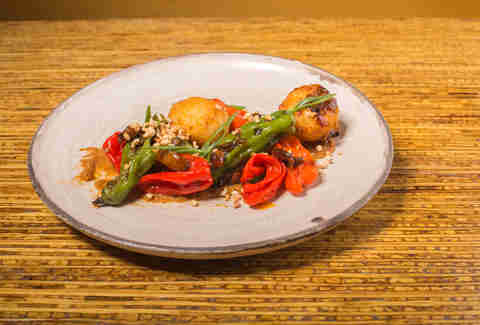 Bay View
Eclectic, ever-changing small plates
You know the drill: mostly small plates, ever-changing menu. Odd Duck stands out for consistently delivering creative flavor combinations since opening in 2012. Charred octopus with fermented black beans and snow peas, anyone?
Third Ward
Coastal-style Asian fusion
The first MKE restaurant serving some of the trendy Chinese-American dishes popular on the coasts, DanDan hit the ground running when it opened at the end of July. Headed by two veteran chefs both named Dan, they do in fact serve dandan noodles, because it'd be a travesty not to. Hand-pulled cumin lamb noodles, smashed cucumber salad, and short rib and foie gras potstickers stand out on a menu that's meant for sharing. The bar's mai tai comes to the table flaming... and full of booze.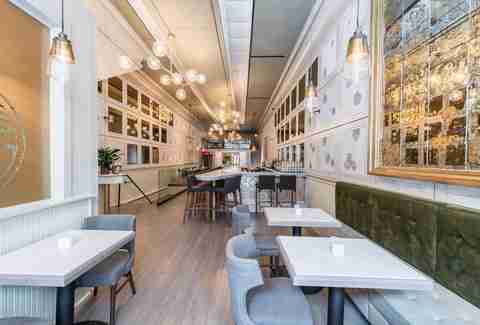 East Town
Elegant but playful seafood
Chef Andrew Miller of Merriment Social brings us this sleek, shiny bastion of seafood in a city with more steakhouses than oyster bars. Luckily, most of the fish served here doesn't come from our third coast, since MKEans are all too familiar with the smell of dead alewives. Instead, you can get chargrilled oysters, lobster and crab meat masquerading as escargot in pools of garlic butter, and some of the best steak tartare around.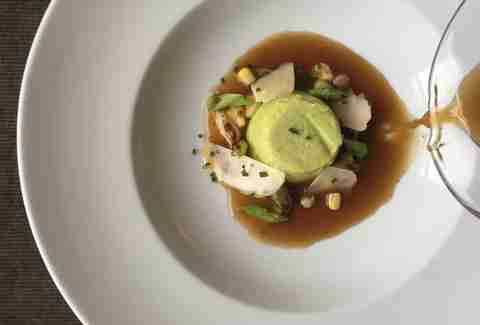 Sanford Lower East Side
Old reliable new American dining
Arguably one of the best restaurants in Milwaukee, Sanford has held its position for a long time, or at least since original owner and chef Sanford D'Amato won the James Beard Award for Best Chef in the Midwest in 1996. He turned the restaurant over to Justin Aprahamian in 2012, and he also won the same James Beard Award two years later; that's quite a restaurant pedigree. While it may not be trendy or flashy like some newcomers, Sanford continues to serve exquisite food with some of the best service in the city.
Sign up here for our daily Milwaukee email and be the first to get all the food/drink/fun in the Brew City.