Milwaukee's pre-winter months have been rife with new restaurant and bar openings. Global cuisine and fusion seem to be the trend as well as a few new pubs and barbecue places serving up comfort food. Here are 12 of the best new openings from fall.
Recommended Video
It's Worth Getting Sloppy For This Grilled Cheese Taco
Harbor View
This restaurant operates in a create-your-own-adventure way, with a menu of big plates and a decidedly non-traditional dim sum menu. You can get everything from a bacon cheeseburger to braised duck leg with chanterelle mushrooms and gnocchi. Don't let the dim sum cart pass you by during brunch, when it's likely to be full of sticky buns, bread pudding, and peach fritters.
Kilbourn Town
If you can't swing a trip to NOLA this year, head to Brass Alley and just pretend you're in the French Quarter. Etouffee, boudin balls, fried alligator, and po-boys all make predictable appearances on the menu, as do Southern staples like fried chicken and pimento cheese spread. Of course you can get a hurricane, I guar-an-tee.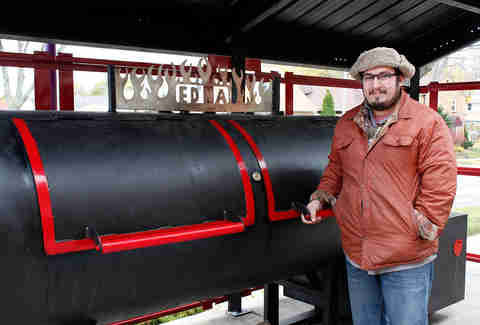 Town of Lake
Aaron Patin, a former Ardent chef, is not trying to emulate any particular style of BBQ at his new smoked meat palace. Instead he's creating a Milwaukee style, starting with a cut of rib he calls the Milwaukee cut that leaves the pork belly on the bones for a rib of Flintstones proportions. The BBQ joint shares space with Hawthorne Coffee Roasters so you can grab a morning cup of joe and stay until Patin's beloved smoker, Edna, offers up a meat feast.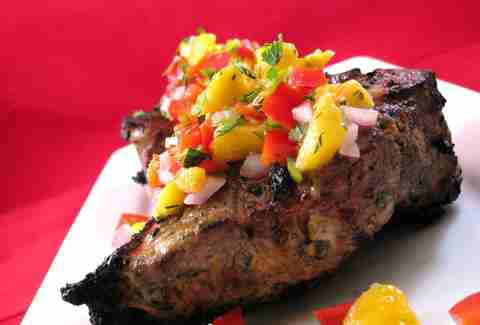 Wauwatosa
With a menu inspired by Jamaica and various regions of Africa that changes daily, you're not likely to be bored with the food at this restaurant. Jerk meats, curries of all sorts, a ton of preparations of rice and plantains, and stews thick with vegetables fill up the menu. You may not be able to pronounce the names of all the dishes -- at least, I sure can't -- but you can be sure that whatever you order will be unique and exciting.
Juneau Town
Amilinda started out as a pop-up restaurant and was so successful that it moved to a permanent home. Spanish cuisine plays heavily in the menu, along with touches of Portugal and South America, owing to chef Gregory Leon's upbringing and globe-hopping. The menu changes often, but if you ever see octopus or patatas bravas, get them.
Riverwest
High Dive is a live-music venue with great tap beers, like Karben4 Fantasy Factory, Surly Hell, and Lakefront Riverwest Stein. The name is a nod to MKE's dive bars, which are in fact beloved and admired, especially in eclectic Riverwest. With a happy hour that runs until 9pm every day plus great drink specials, there's no excuse not to come here.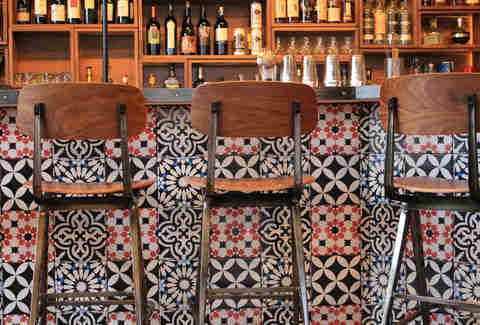 Brady St
Empanadas are like magic. You can stuff anything into one and it transforms into a little pocket of happiness. La Masa features empanada fillings from all over the globe: Argentine beef with green olives and raisins, Mexican chicken tinga, and good old Wisconsin beer brat with kraut. There's even a dessert empanada with ricotta and chocolate chips.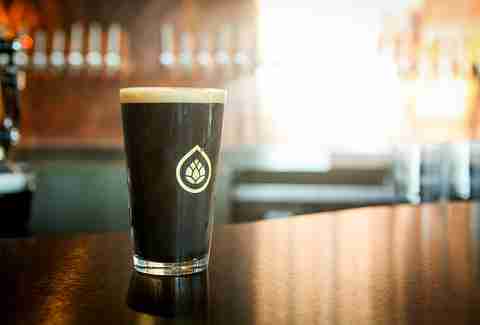 Riverwest
This small brewpub has already made a name for itself thanks to an eclectic, inventive menu. This is MKE, so of course there's a burger and house-made Polish sausage, but there's also fried pig's ear salad, whole-roasted branzino, and a grilled steak jibarito sandwich. Try a flight of beers, or if you're not a beer person, there are cocktails on tap.
Third Ward
A sleek interior with views of the Milwaukee River houses a kitchen that cranks out an assortment of Asian cuisines. You can start your meal with Japanese edamame, then order Korean short ribs, Vietnamese pho, and Thai massaman curry for sharing. It's great if your friends can never decide on a restaurant.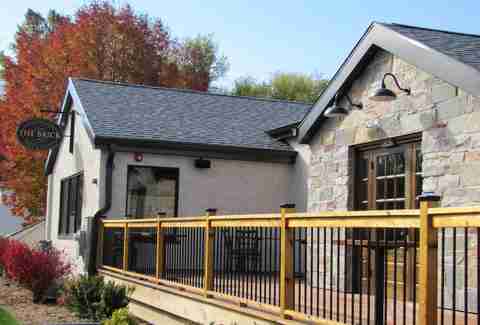 Glendale
A hefty remodel transformed this building from a dank dive bar (I don't mean that in the good way) into a light and airy pub. Current owner Tim Hren started working in the building when he was 6, helping out his grandfather. Hren is carrying on the family tradition of pub ownership with a bar made of Cream City brick and a menu of pub favorites like burgers, fish fry, and wings.
Park Place
Stevens Point Brewery and the owner of Ward's House of Prime have teamed up to open Point Burger Bar in the northwest corner of MKE. The concept is based on popular burger bars that have popped up in places like Las Vegas, with a menu of specialty burgers, sandwiches, and an extensive create-your-own burger option. Wash it all down with a Point brew or one of the boozy adult milkshakes.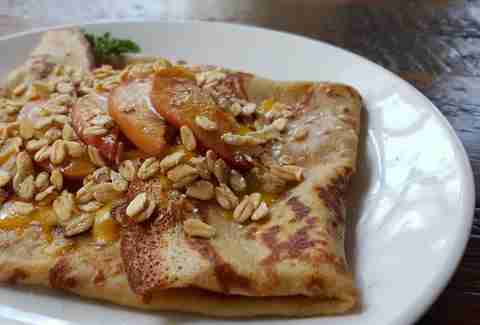 Beerline B
You might be a little afraid this eco-friendly vegetarian cafe is too crunchy for you, but who cares, it has crepes (yes, including Nutella). It even wraps a full diner breakfast into a crepe, with fake kielbasa, eggs, veggies, and cheese. Don't forget to look up at the living wall of tropical plants above the counter and pretend you're anywhere warmer than Wisconsin.
Sign up here for our daily Milwaukee email and be the first to get all the food/drink/fun in the Brew City.
Lacey Muszynski is a Milwaukee writer who wishes she had a smoker to call her very own. Follow her on Twitter: @worthhersalt.