All the newest Twin Cities spots you should be paying attention to right now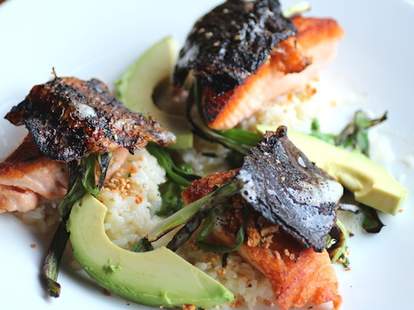 Ferris Bueller said, "Life moves pretty fast. If you don't stop and look around once in a while, you could miss it," and judging by everything that's happened in the MSP scene lately, this is a clear case of life imitating art, minus the part where you steal a Ferrari. Feast your eyes on a ton of stuff that's opened around town that we haven't told you about yet.
Drew Wood
Union Fish Market
Downtown
Ever since original chef Jim Christiansen left downtown's Union, the menu's been reeling. That is, until they relaunched the entire concept as Union Fish Market. The largely traditional new concept's plating everything from Wisconsin rainbow trout to Chilean sea bass to Point Judith skate wing, and more creative efforts like shrimp corn dogs and lobster banh mi. Here's the super fishy dinner menu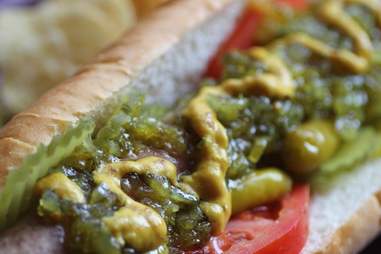 Drew Wood
Minnesota Saloon
Downtown St. Paul
Remember Bullpen Sports Saloon? No?! Well then read this. Kinda cool, right? Sadly, it is no more... but only because something better's taken its place. Minnesota Saloon's a reworked version of BS wherein the everyman-sporty ethos is the same, but now there's a 100% MN-sourced menu, with selections like Boom Island beer, Prairie Organic spirits, stuffed burgers, mini donuts, and deep-fried corn on the cob. Peep a fried egg/ bacon/ Swiss burger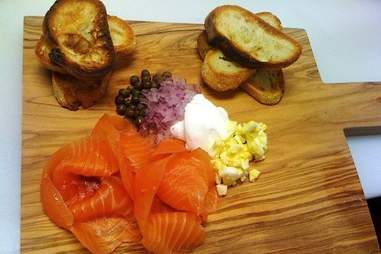 Seventh Street Social
Spyhouse Coffee
Dakota Junction
Dakota Junction
Mound
Finally putting a farm-to-table resto by an actual farm, train-station-looking Dakota Junction is literally just a mile down the road from its main purveyor Gale Woods Farm in Mound. The menu's a blend of food styles (not literally with a blender, thankfully) with everything from lunchtime paninis, to fresh corn/ pork tamales, to shredded beef tacos, to pastas by night, and Lake Minnetonka-area beers by the likes of Excelsior Brewing Co and Lucid. Wait, where the hell is Mound?
Drew Wood
Bang Brewing
St. Paul
This 100% organic brewery is housed in a retrofitted grain bin located in the industrial wasteland between DT Mpls and DT St. Paul, and is making the bold move of launching with a lone beer: a pale ale named Neat. Sweet. See the hours you can get a beer here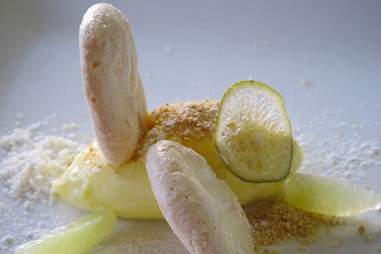 Umami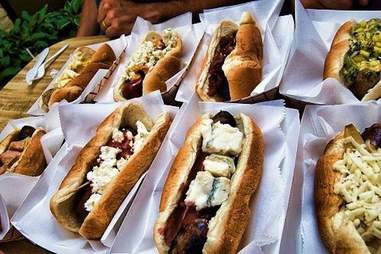 Prairie Dogs