Living in the Twin Cities means that there are twice as many neighborhoods where you can find great restaurants and bars -- and burgers (!). But what if some weird rule... or some sort of magic (but not the Orlando Magic since they're even worse than the Wolves) meant you had to pick just one MSP 'hood to eat & drink in... forever? Can't decide? Don't worry, we've already ranked MSP's 11 best eating & drinking neighborhoods for you...
Recommended Video
Schmear No More With These Stuffed Bagel Balls
11. Midtown Phillips
In this humble Minneapolis neighborhood lies Midtown Global Market, which has just as many restaurants in it as most other MSP 'hood, making this food destination almost worthy of this list on its own. Then when you throw in places like The Rabbit Hole, El Burrito Mercado, and Los Ocampo, you could easily eat here for days and not get bored.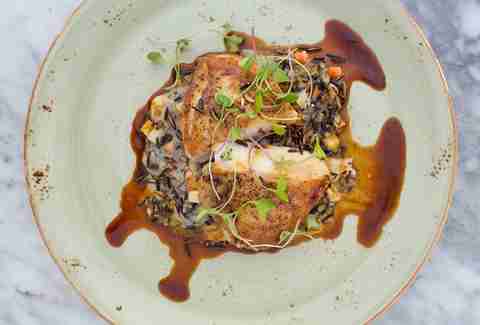 9. Calhoun Square
We know, Calhoun Square isn't technically a neighborhood, in fact, it's seated right at the junction of four different neighborhoods, so we're taking everything within a few block radius and making it one -- as far as food goes at least. With new restaurants like Libertine, Coup d'État, and Hammer & Sickle, as well as older staples like Lucia's, or just a few blocks down, Barbette, this "neighborhood" has definitely got the goods.
8. Payne-Phalen
What Minneapolis has in the North Loop, St. Paul might just be starting to develop in Payne-Phalen. This area is heating up when it comes to restaurant action with several relatively new additions like Tongue in Cheek, Cook, and Ward 6. It's also worth noting that even though they're technically next door in the Dayton's Bluff neighborhood, one of St. Paul's best restaurants, The Strip Club, is also just a short jaunt away.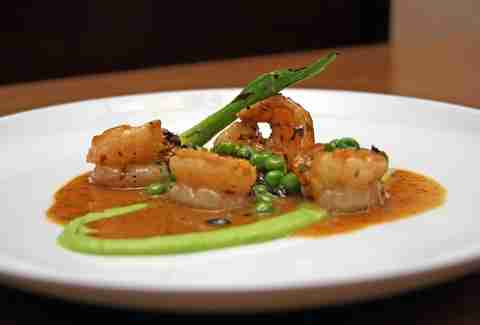 7. Southwest Minneapolis
The Southwest sector of Minneapolis has an awful lot going on with stunning restaurants like Tilia and Harriet Brasserie in Linden Hills and Broders and Terzo just slightly more South in Lynnhurst. We also wouldn't want to leave out Pizzeria Lola or George & the Dragon. And now that we're thinking about it, you can't forget Piccolo... or it's suckling pig.
6. Whittier
It's hard to top this Minneapolis neighborhood, given that the stretch of Nicollet Ave that's often referred to by its other, more appropriate name, Eat Street, runs right through it, offering up a slew of budget friendly ethnic foods spots like Quang Restuarant and Harry Singh's, but don't worry... they've also got the high-end covered with restaurants like Icehouse and Eat Street Social.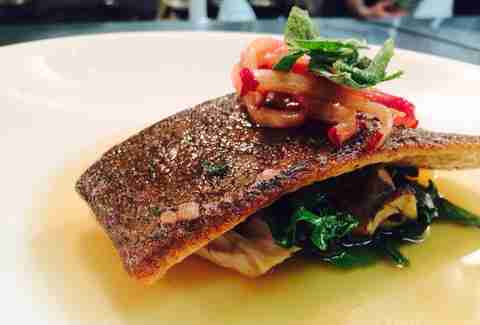 5. Cathedral Hill
Minneapolis gets a lot of love when it comes to having a thriving food scene, but hit up St. Paul's Cathedral Hill for a whole other world of deliciousness. Restaurants like WA Frost, Moscow On The Hill, The Happy Gnome, and the newly opened Red Cow are just a few of the highlights from this capital city neighborhood.
3. Loring Park
This section of Minneapolis was notorious for a variety of bad behaviors, but now its reputation has turned towards the culinary, thanks to outstanding restaurants like La Belle Vie, Butcher & the Boar, and the newly opened Third Bird, which makes it almost impossible to not include this neighborhood on a "best of" list.
1. North Loop
This is quite possibly the hottest neighborhood in the Twin Cities right now for food. But with restaurants like Borough, Smack Shack, Bar La Grassa, HauteDish, and The Bachelor Farmer, along with the highly anticipated openings of Spoon & Stable and Brut, it's easy to see why. You should probably be eating/drinking there, like, right now.
Sign up here for our daily MSP email and be the first to get all the food/drink/fun the Twin Cities have to offer.