If there's one thing only Minnesotans know about winter it's... um, these 20 things... but also that it's pretty hard to open a restaurant in the winter, as evidenced by the fact that several highly anticipated spots (Saint Dinette, Brut, Nighthawks, etc.) have been "opening soon" forever, and that only seven spots made our list of the best new bars and restaurants in Mpls...
Recommended Video
Mac & Cheese With Bell Pepper Bowls, Because Dishes Are the Worst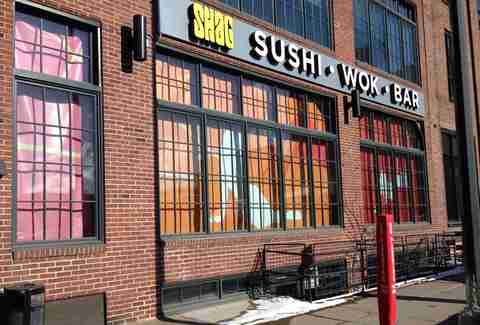 North Loop
While dining on plates filled with raw tuna in a 1970s Vegas-themed sushi bar might sound a little awkward at first, having our North Loop sushi void filled is actually kind of nice. Just remember, whatever happens in your local Vegas-themed sushi restaurant, stays in your… well, you get the idea.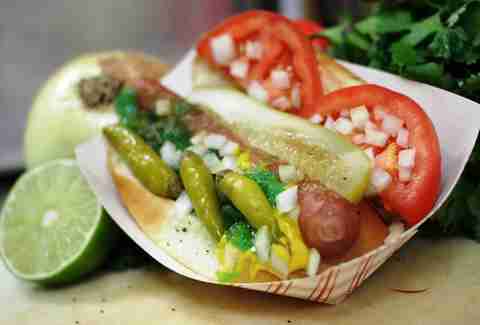 Lyn-Lake
For some reason good hot dog options these days tend to be a little limited. While there are a few notable exceptions, the folks at Prairie Dogs are kicking up the local hot dog scene in a big way. Their variety of hand crafted sausages and hot dogs come served with an array of delicious toppings including a hot boudin-style Cajun sausage with pickled peppers, pork cracklins, and blue cheese.

Longfellow
We've finally gotten a glimpse of what a cocktail room looks like and so far so good. Serving up seasonal cocktails using their own distilled takes on gin and vodka (and eventually bourbon), this South Minneapolis haunt is filling a much needed neighborhood niche, and stomachs with eats from nearby restaurants or food trucks parked outside.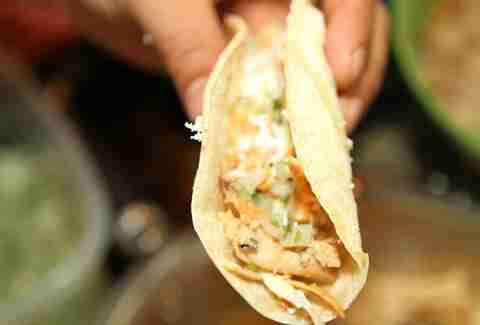 Seward
In another round of food truck gone brick-and-mortar comes the latest installment of South Minneapolis BBQ. Featuring a variety of pulled meat options including chicken, beef, and pork (or roasted vegetables for you veggie fanatics out there), these guys are putting their own signature spin on BBQ by putting some South American touches on their dishes.
Kingfield
We've been waiting for this one for a long time and it was worth the wait. Chef Thomas Boemer is showing off some of his Southern roots with all of the same flare that we've grown to love from his other restaurant, Corner Table. If you're heading in for fried chicken, which of course you are, we recommend the Tennessee Hot.
Uptown
In the building that once housed the remodeled version of Spill The Wine now lives a very special Mexican restaurant that actually goes to the effort of making homemade tortillas, offering a variety of small and large plate options, plus cocktails, sangrias, and variety of craft taps, which suggest TC+C could finally be the Mexican restaurant that Uptown has sorely needed.
Downtown Minneapolis
We've long since been in love with their food truck, but VD's finally gone brick-and-mortar, thereby giving the Downtown lunch crowds, and you, a permanent place to go for their inspired brand of Vietnamese fair.
Sign up here for our daily MSP email and be the first to get all the food/drink/fun the Twin Cities have to offer.