So many sweet new restaurants have opened in MSP this summer that one list of the best new restaurant openings wasn't enough. That's why we created something people around here should be familiar with, its twin. So, here's our other list of the Twin Cities'... youguessedit!... nine best new restaurant openings. Feast your eyes...
Recommended Video
This Breakfast Sandwich Is the Size of a Car Tire
Powderhorn
When it comes to dining green, you just can't beat this new South Minneapolis restaurant. They not only utilize a lot of veggies from their own gardens, but they also generate their own solar power through a rooftop array directly over their patio. Plus, each month they pay homage to various diner-centric cities across the US by creating several dishes using as many locally sourced products as possible.
Loring Park
Brought to you by the same folks behind Tiny Diner, this new addition to Loring Park is turning out creative takes on modern classics. Try the pork belly with peanuts, choke cherry, and cilantro; or the chilled watermelon with jalapeños, pickled rind, and charred tomatoes; or the beef tartar with smoked poblano puree, puffed beef tendon, lime, and toasted rice.
Uptown
Prepare yourself for some serious meat sweats because this new Uptown restaurant is bringing the beef. And the pork. And the lamb. And the... you get the idea. Their charcuterie plate is fantastic, as is their giant, barely trimmed, lightly smoked bacon chop. Oh, and they even have a small portion of their menu dedicated to... ugh, vegetarian dishes.
Downtown Minneapolis
Opened in the old Union Fish Market space in Downtown Minneapolis, this new eatery from notable (notorious?) Chef Stewart Woodman is a place, as its name implies, where the kitchen is allowed to flex its creative muscles. This results in dishes like beet chicharrones with truffle salt; chicken fried chicken eggs; and a free-form vegetarian lasagna.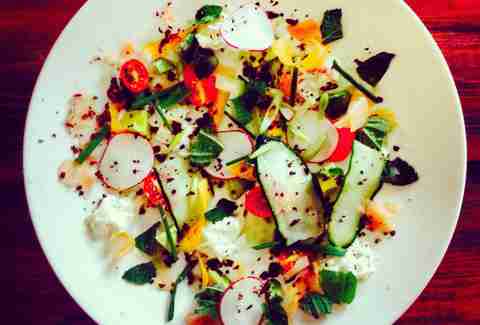 Richfield
Breaking out from underneath the umbrella of Twin Cities master chef Alex Roberts, Chef Ben Rients is serving refined bar fare to Minneapolis suburbanites. The menu's got classics like wings, burgers, and flatbreads, as well as more sophisticated items like braised short ribs with miso butter, and sea bass in a fennel curry with purple rice.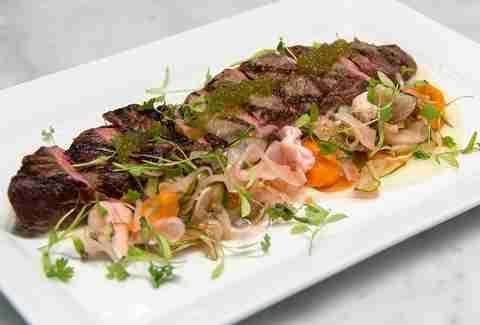 Lowertown
This new Lowertown restaurant is keeping things simple and refined. Their display of classic flavors includes dishes like a bone-in beef short rib with cheddar grits; lobster linguini made with house-made pasta, tarragon, and lemon crème fraiche; and a potato gnocchi with a vegetable ragout and balsamic reduction.
Downtown Minneapolis
The newest showing from Chef Russell Klein is something just a little bit out of the ordinary. The primary focus of this new Downtown Minneapolis spot is wine and cheese. It's really as simple as that. Or is it? Because in addition to their vast selection of fancy wines and cheeses, they're also rocking the grilled cheese like no one else, and they're slinging a sweet list of cured meats that can be ordered in a variety of different ways too.
Wayzata
Just outside of the Twin Cities, this Wayzata restaurant is elevating the traditional steakhouse concept with creative takes on classic cuts, such as the cast-iron seared hanger steak with slow-cooked grapes and caramelized red onions. They've got fresh seafood options too -- including an entire section of the menu dedicated to different lobster preparations.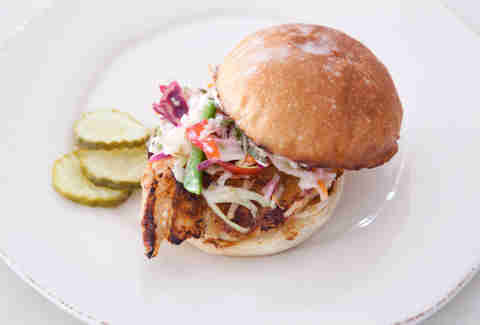 Wayzata
This sleek lakeside bistro is offering locally sourced steaks and fresh seafood in a nautically inspired, moss-covered space. You can stop in for breakfast, lunch, or dinner (or maybe just for a cocktail or two) and enjoy sprawling views of Lake Minnetonka.
Sign up here for our daily MSP email and be the first to get all the food/drink/fun the Twin Cities have to offer.