You know what's even more exciting than checking out the best new restaurants in the Twin Cities? Restaurants that haven't even opened yet... at least we hope so, otherwise we wasted our time assembling this list of MSP's 10 most anticipated restaurant openings of 2015...
Recommended Video
Make This Sushi Burrito at Home, Become a Snack Legend
Brut
North Loop
Expected opening date: Spring
This might just be the restaurant that we've been waiting our entire lives for... or at least since Spoon and Stable opened. After hosting a series of incredible pop-ups, this new concept helmed by Twin Cities veteran chefs Erik Anderson and Jamie Malone has the potential to write a whole new chapter in the Minneapolis food scene book.

St. Genevieve
Linden Hills
Expected opening date: TBD
We were sad to learn that The Lynn on Bryant closed this past year, but news that one of the godfathers of the TC food scene, Steven Brown, will be moving into the space couldn't be more exciting. Brown's planning to go for a "buvette" concept, which basically means it'll be a pub with a hint of French flair.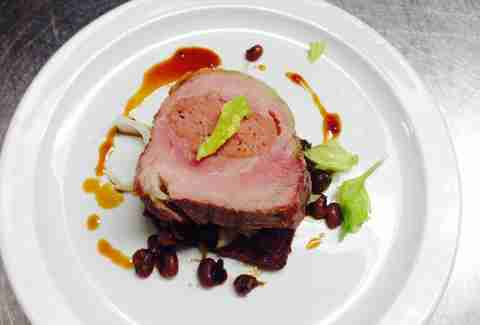 Saint Dinette
Lowertown
Expected opening date: TBD
Things are finally taking shape at this eatery from restaurateurs Tim Niver and Chef J.D. Fratzke. If those names sound familiar it's because they're the folks behind St. Paul's beloved Strip Club (think meats not sheets). With chef de cuisine Adam Eaton involved (formerly of La Belle Vie), this place is going to be a slam-dunk-home-run-touchdown for sure!

Revival
Kingfield
Expected opening date: Spring
Where Boneyard's epic fail ends, Chef Thomas Boemer's epic win begins. Hot off the heals of the relaunch of one of Minneapolis' best neighborhood restaurants, Corner Table 2.0, this new restaurant is promising legitimate fried chicken, plus other soul food classics, and if anyone can bring it on Southern-style, Boemer can.
Nighthawks
Southwest Minneapolis
Expected opening date: Winter
The HauteDish king himself, Landon Schoenefeld, is finally breaking out of his North Loop stronghold to start a second South Minneapolis location, and we cannot wait -- mostly because after changing the way we look at classic dishes, dude's taking on old-school diner fare. Oh, and let's not forget to mention that it'll also play host to a special chef's counter where Schoenefeld can get as creative as he darn well pleases. Seriously, what's not to love about this?
The Lexington
Summit Hill
Expected opening date: TBD
It's always sad to see a classic restaurant close up shop, but when the news hit that Jack Riebel and Josh Thoma bought it and are committed to bring it back from the dead, we were immediately... um, not sad. A breath of fresh air is exactly what this St. Paul culinary institution needed.

Il Foro
Downtown
Expected opening date: TBD
Another Twin Cities revitalization project helmed by not only Jack Riebel and Josh Thoma, but now they've added a side of Lorin Zinter (formally of Heyday and La Belle Vie). The Forum Cafeteria space, which once housed a restaurant responsible for a lot of our current TC culinary talent, will reopen this year and serve some seriously savory Italian-inspired fare.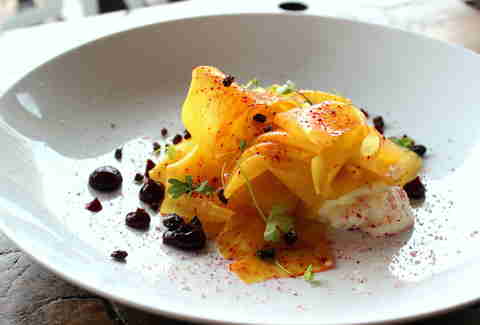 Erick Harcey's unnamed project
Linden Hills
Expected opening date: Winter/spring
This new project by Victory 44 chef/owner Erick Harcey has seriously got us on the edge of our seats. Harcey's new Linden Hills project plans on sporting three different faces: a casual neighborhood restaurant, a grab-n-go deli, and a space for special events, cooking classes, multi-coursed dinners, and whatever else it is that Chef Harcey feels like doing.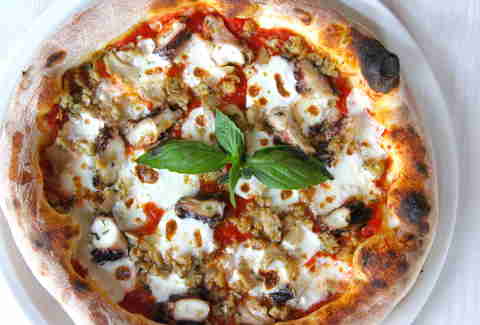 Ann Kim's unnamed pizza project
Northeast Minneapolis
Expected opening date: TBD
Yet again, Chef Ann Kim is looking to expand her pizza empire, but this time she's heading over to Northeast Minneapolis. While we don't know a whole lot about her newest venture (aside that it'll again feature pizza), we do know that we can't wait!
Ryan Burnet's unnamed project
Downtown
Expected opening date: TBD
From one of the main folks behind Bar La Grassa, Barrio, and Burch Steak & Pizza Bar comes a new Downtown project that's currently shrouded in mystery. We know that the location is in the Latitude 45 apartment building, that it will likely be an American-style bistro, and that his frequent collaborator Chef Isaac Becker won't be involved, but beyond that, you're guess is as good as ours.
Sign up here for our daily MSP email and be the first to get all the food/drink/fun the Twin Cities have to offer.