Yeah, you get the deal with this place.
Situated on downtown St. Paul walking mall W 7th Place, TN&B gutted a former Jimmy John's and replaced its chain-style branding with their own, uh, chain-style branding, as they hope to expand to five more locations in the next two years.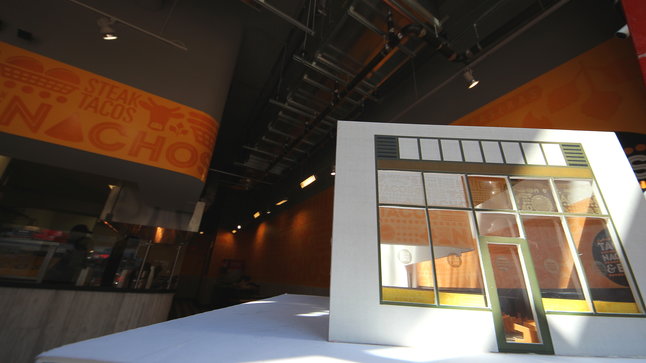 A taco shop within a taco shop!? Meta taco shop!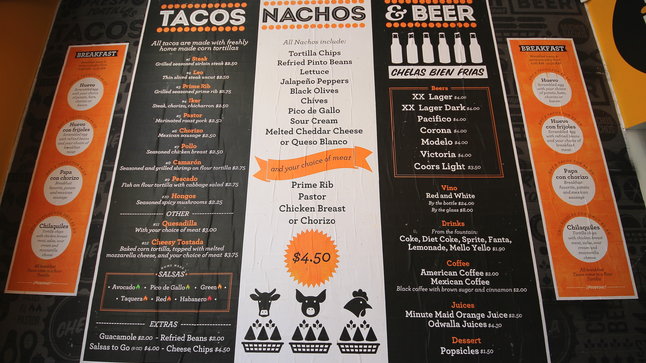 The name really does say it all. Just pick your traditional Mexico City-style taco, your nachos, and your beer.
Almost everything's scratch-made, including their tortillas, which're hand-rolled using an old-school device called the Tortilladora Monarca, which roughly translates to "after an hour of rolling torillas we regret that we chose to roll our own tortillas."
Upon these front-and-center griddles there shall be prime rib, steak, house chorizo, or whatever other meat you choose.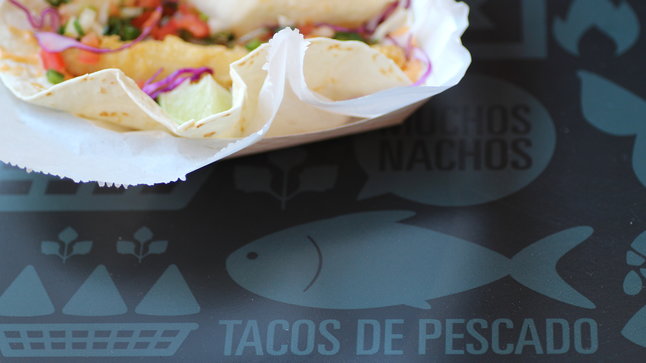 That's a fish taco.
Nacho-tastic!
The chow's like a church mission trip to Cancun in that it comes salsa-less, but just down the way is an alluringly gluttonous salsa bar. Flavor yourself with mild-ish avocado or pico, or go nuts with pretty freaking spicy habenero.
And since it's not Tacos, Nachos, & Those Adorable Mini Bottles of Cab Sauv, they're pouring beers like Victoria, Dos Equis, and Modelo.