Rejoice -- they're making Twinkies and Hostess CupCakes again! And while that's awesome news for Louie Anderson, it really won't matter for most other Twin Citians, because Lowertown St. Paul bakery/resto The Buttered Tin is dropping its own, vastly better versions.
Gas stations be dammed! That's The Buttered Tin: home to Twinkies and Hostess CupCakes that kick the originals' asses.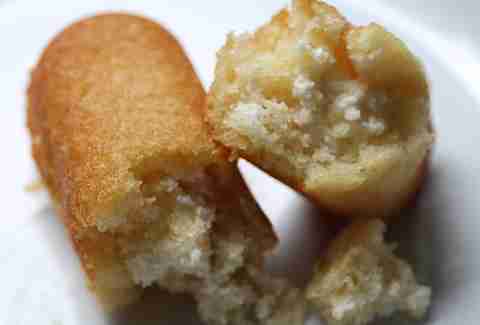 This beaut is the Lowertown Twin-Key. (See what they did there?!)
Marvel at the calorically challenged moistness they're calling the TBT Ho (seriously).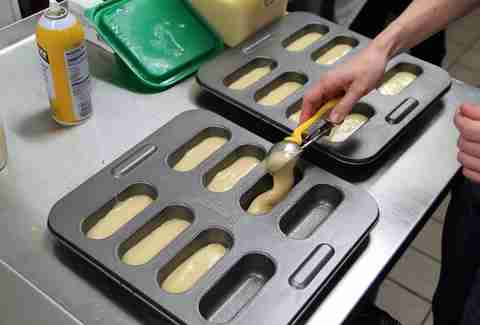 The secret to the Twin-Keys, besides their super-spongey white cake batter, is their actual Twinkie-brand baking sheets.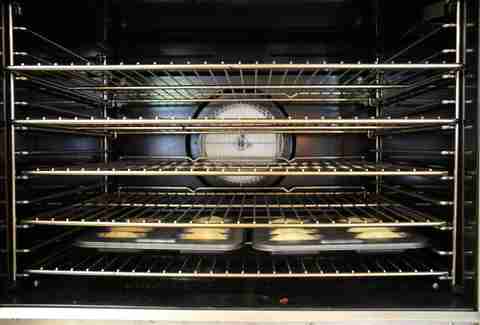 They just load 'em up, pop em in the oven for three shakes of a monkey's fist, and bam, perfectly golden brown.
Whereas actual Twinkies use crazy ingredients like marshmallow fluff and add 45yrs' worth of preservatives to the mix in their frosted center, TBT uses a super-simple mixture of heavy cream and sugar, which whips up to that same whip cream consistency.
And while the Twinkie and Ho Ho factories use big, scary machines to deposit their fluff into the respective snack cakes, TBT uses this cute lil' guy. Aww!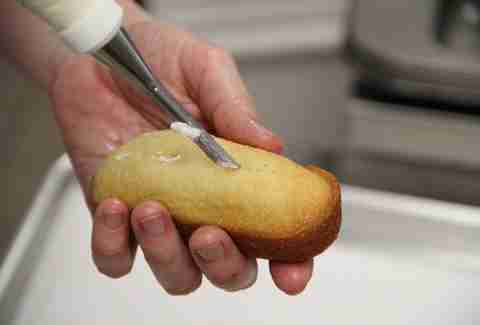 Just like an actual Twinkie, the frosting's inserted via 1-2-3 holes on the bottom.
Flip em over and boom, it equals fluffy-golden insanity that looks and tastes even more like a Twinkie THAN A TWINKIE.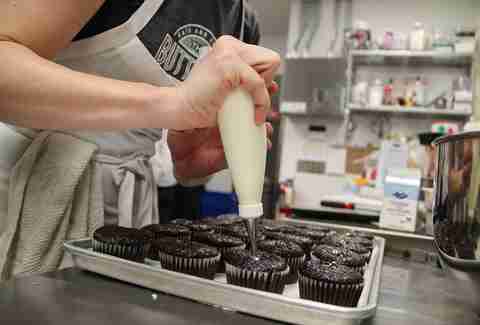 The fluff uses an airborne attack for their version of the CupCake.
Room-temp choco ganache is used to seal 'em up.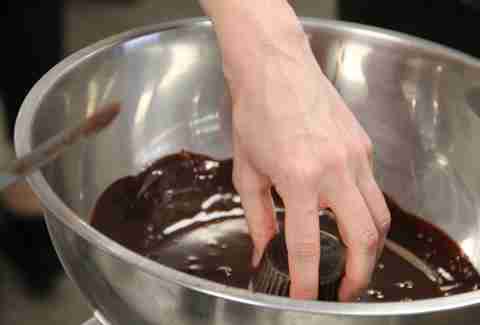 Next, they're hand-dipped in a melty version of the same ganache.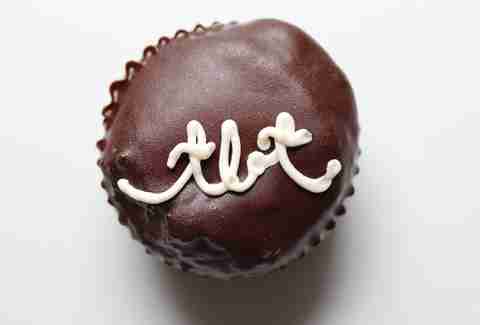 Replace the meaningless Hostess squiggle with The Buttered Tin's initials, and you've got something fan-f-ing-tastical.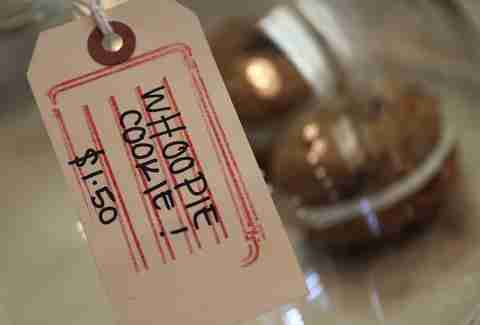 They're also stocking cupcakes, cakes, and these whoopie cookies, but not Whoopi Cookies, as they've never co-hosted The View or had dreadlocks.
The daily-changing Breakfast Hot Dish is one option on the breakfast/lunch menu, if you've got room after slamming down their Twinkies and Ho Hos.
The Beef Short Rib Reuben's got braised red cabbage, caramelized onions, and gouda on rye, and is sidled by a heaping mound of Bugles, though you'll use 'em as mini bullhorns to tell everyone about their awesome Twinkies.