Molecular gastronomy and Pat LaFrieda burgers on Nicollet Mall
North 45 means three things to Minneapolis: 1) our latitude, 2) our average temperature, and 3) our sleek, science-fueled foodie lab in the Millennium Hotel. The following article will discuss temperature fluctuations that last one
This is what a five-month, hotel-wide, $22M redo gets ya. But you came for the food...
Among the molecular gastronomical curiosities found on their new banquet menu is "spherification", wherein a liquid is turned into a semi-solid. It starts with mixing a precise amount of these two powders with water
You can spherify most any liquid, but they use it for their tomato soup, which starts with a dollop being placed into the gelatinous mixture of water, calcium lactate, and sodium alginate (basically algae).
After it bathes for a moment, a semi-solid membrane forms around the liquid, at which point it's scooped back out, plopped into some hot water to cook it, then placed in this neat spoon next to the cutest lil' grilled cheese you ever did see
Calm down, Method Man, dude's lighting the smoker that they use for their "smoked shots", which go like this:
Place an amuse bouche like smoked salmon with dilled creme fraiche on a plate, cover it with an upside-down wine glass, and fill that f-er with smoke.
Wait a couple minutes and, viola, remove the glass.
Even their Baked Chocolate Chip Cookie topped with vanilla bean gelato gets freaky, as that brown, stir stick-looking thingy's actually a dropper full of Maker's Mark, which's meant to be applied before eating.
The bulk of the normal menu takes you on a culinary tour up the Mississippi, which includes a long, bloated stop at this buttermilk-bathed Gulf shrimp po-boy topped with house-remoulade
Travel way up river to this Pat LaFrieda short rib bistro burger topped with Camembert and applewood-smoked bacon
Want s'more
They've also got a glycol-powered, MN-only tap tour hand-culled by their cicerone/beer consultant to include Fulton, Indeed, Brau Brothers, Harriet, and Surly. So stay there all night trying them, and give the number 45 one more level of significance in these parts.
Drew Wood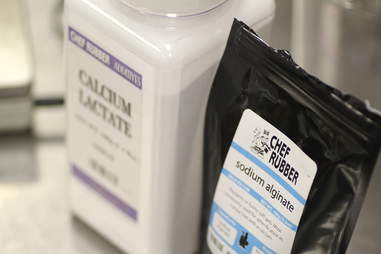 Drew Wood
Drew Wood
Drew Wood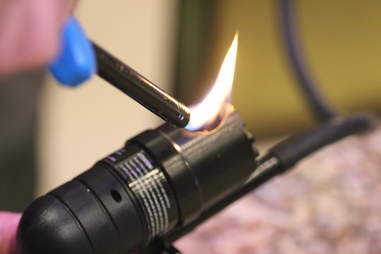 Drew Wood
Drew Wood
Drew Wood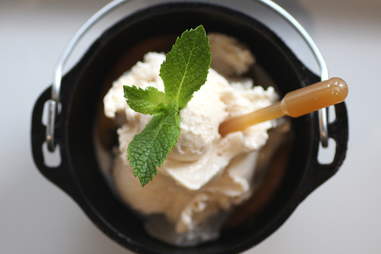 Drew Wood
Drew Wood
Drew Wood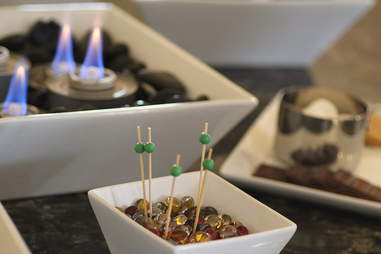 Drew Wood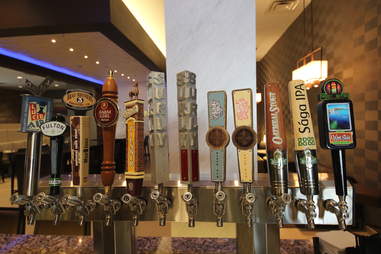 Drew Wood