MSP's 10 biggest restaurant openings this Fall
So what if Summer's over and the only remotely cool thing you did was bump Josh Groban's last album super loud from your mom's car? This Fall will not only bring cooler weather, but it'll also bring cooler stuff to do, like hitting up these 10 rad gin joints, breweries, and restos that you can expect to see before the New Year.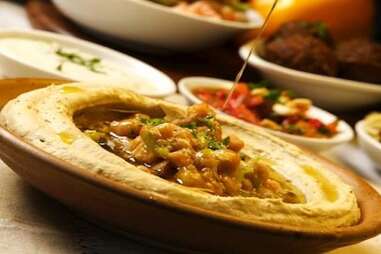 Name: The Tangiers
Opening in: Late August
Why You Should Care: Taking residence in the North Loop's historic Hennepin Steam Building (built in 1888), The Tangiers'll be dripping in decadent decor, from period chandeliers to "flickering candlelight", and a menu spanning flatbreads to fondue to "exotic" charcuterie, local craft suds, and cocktails that promise a "special touch, may it be a unique garnish or a twist of exotic fruit."

Name: Seventh Street Social
Opening in: Mid September
Why You Should Care: Casa Vieja on West Seventh in St. Paul is no more, and after going under the knife, the space will soon reemerge as Seventh Street Social, a 170-seat casual cocktail and beer bar that dishes "upscale comfort food" like smoked prime rib, dark beer pot roast, and a skillet-roasted lobster pot pie.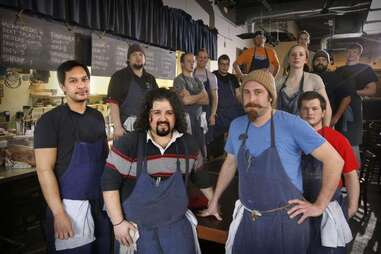 Name: Travail
Opening in: Late September
Why You Should Care: The dystopian chef-pirates behind Travail Kitchen & Amusements closed the uber-successful Robbinsdale resto, remodeled the space, and then re-opened it as a new concept called Pig Ate My Pizza. A completely new space was built for this second coming of Travail, where you can expect a similarly dizzying array of gastro goodness as at the original, but with even more room for butts in seats.

Name: The Rookery
Opening in: Late September
Why You Should Care: A few doors down from the new Travail, those crazy kids are also opening The Rookery, a totally independent bar and sammie shop that'll focus on super-small plates ($2-$7), gastro sammies like Travail's famous pate melt, and a series of whimsical Travail-ian deconstructed/reconstructed cocktails.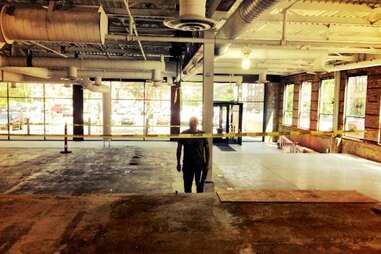 Name: Loose-Wiles Freehouse
Opening in: Early October
Why You Should Care: The folks at Blue Plate Resto group (Edina Grill, The Lowry) are taking their show to a North Loop building that originally housed the company that invented Cheez-Its. The brewpub's named after said company, and will pair Lowry-style upscale bar food, like their version of the aforementioned Cheez-Its, along with a massive craft beer menu.

Name: The Rabbit Hole
Opening in: Early October
Why You Should Care: The dynamic duo who relocated from LA to Mpls to open the Midtown Global Market's Korean street-food wunderkind The Left-Handed Cook, claim that they really came to town to open another resto, one dubbed The Rabbit Hole. TRH blends their signature Korean eats with LA punk aesthetics, a dose of Alice in Wonderland, and seriously crafty cocktails. Expect scratch burgers and Korean-style double-fried chix.
Name: The Triton
Opening in: Late Fall
Why You Should Care: Rumors have long swirled about what was going into the multi-story former Joe's Garage digs overlooking Loring Park, and thanks to Jack Riebel of Butcher and the Boar fame, we've got our answer: The Triton. As seafood-y as its Neptune name would imply, Triton'll be dishing everything from seafood sliders to oyster frito misto, plus clear spirits-based cocktails from the dude who used to run the bar program at King and I Thai.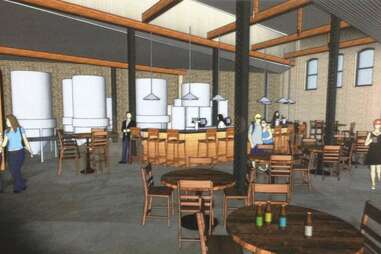 Name: Urban Growler
Opening in: Late Fall
Why You Should Care: The first entirely woman-owned/-operated brewery in the Twin Cities, East St. Paul's Urban Growler's going to be one part distribution brewery, one part taproom/resto. Their IPA's already won a blue ribbon at the MN State Fair, and the arsenal will also include a Maibock, as well as "non-traditional" beers like a Smoked Chipotle Porter and a Rye IPA.

Name: Heyday
Opening in: Late Fall
Why You Should Care: Jim Christiansen, the chef who launched downtown's mega-resto Union, got outta there so he and front-of-the-house-man Lorin Zinter could open up Heyday, their dream restaurant. Totally gutting/re-imagining the Lyndale Ave building that formerly housed the Sunnyside Up Cafe and a laundromat, the food here's still top secret, but they're going for everyday eats. A cocktail/beer bar/lounge will coolly sit off to the side.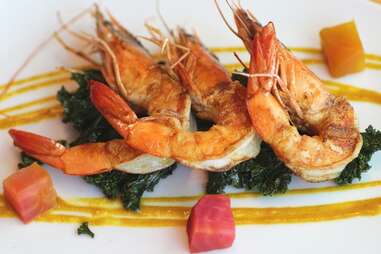 Name: Pearl (formerly In Season)
Opening in: Late Fall
Why You Should Care: In a scenario reminiscent of what happened to Travail, Don Saunders shuttered his critically acclaimed Armatage resto In Season with the goal of putting the space through a "massive renovation" and concept change, the result of which will be Pearl. Eschewing traditional menus, Pearl will have weekly changing options on a tasting-style menu that will surely be similarly seasonal and premised on Saunders' French culinary background.