The only train you'll be catching at Mac-Groveland's Grand Central is the one on its way to Tasty Town (Editor's Note: not an actual place), as the bistro/ coffee shop is run by the foodie folks behind neighboring Turkish burger cafe Shish.
Behind their modest storefront, Grand's actually quite, uh, grand. This sun-filled seating area up front accesses a reclaimed-wooded back area that's decidedly more Edison-bulby.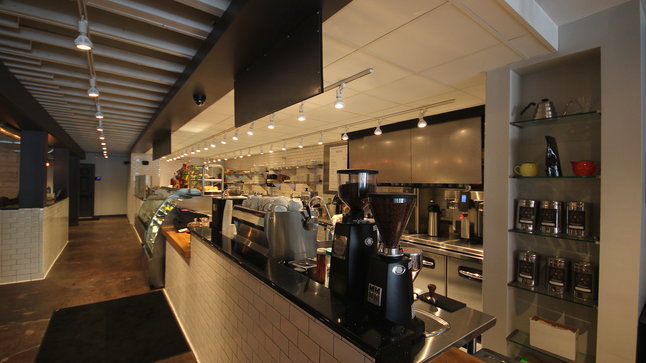 The subway-tiled coffee bar houses primo equipment, and that little open kitchen down a ways churns out sandwiches, salads, and pastries.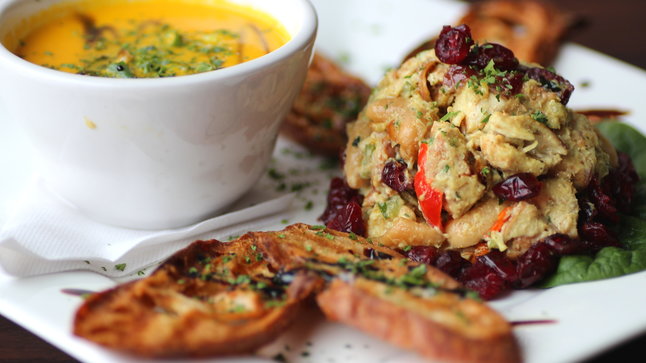 A mound of smoked curried chicken salad with orange ginger soup, as opposed to dark-featured, hazel-eyed, classically good-looking soup.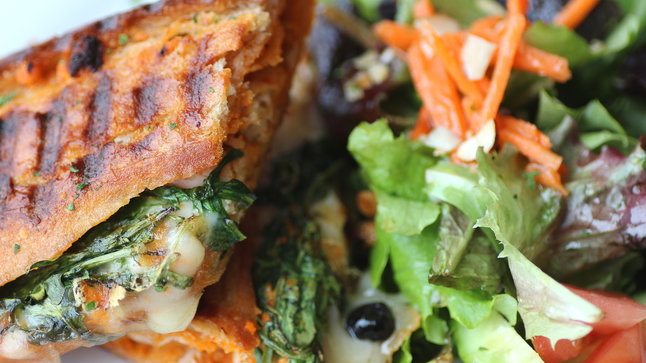 Paninis include this Smoked Caprese.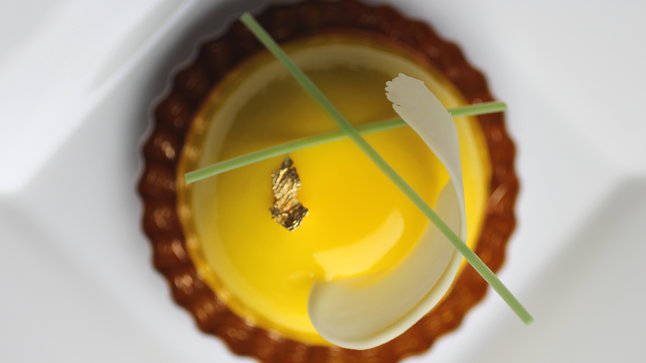 Southwest's Patisserie 46 delivers the pastries and desserts, including this meringue-y concoction called "Goldilocks", which's even flecked with gold leaf, so maybe you can justify eating it as your daily helping of carats?
This almond-topped croissant looks delicious but lacks even semi-precious metals. Booooringggg.
This latte -- like the bulk of the caffeination -- comes from Mpls roaster Dogwood. So tree-chic!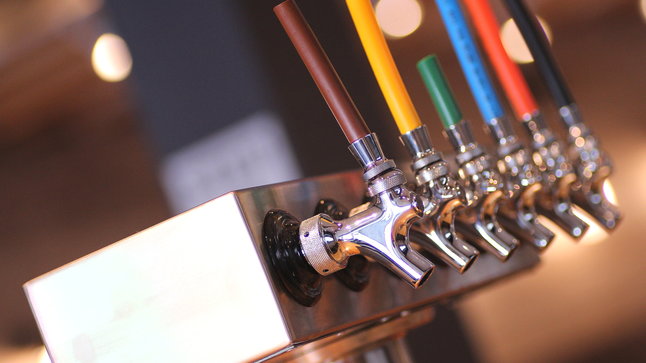 Eventually they'll also have wine and, as indicated by this currently doormant beer bubbler, six local craft taps, so it's a good thing you're taking the train.