Before you run into the streets ravenously searching for MSP's first breakfast truck, there're two things you need to know: 1) it's not actually a truck, but a red trailer, 2) kabobs are also involved, and 3) don't ever run into the street, that's dangerous. So, three things.
Recommended Video
DJ Chase B Discovers Chicago's Unique Food Scene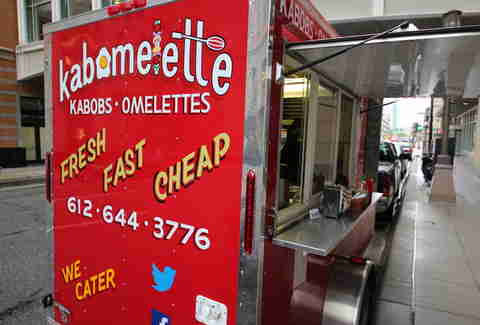 It would be very rude of you to assume that they got a trailer instead of a truck because it was cheaper. True, but rude to assume.
Starting with that first part of the name, this Jamaican jerk chicken is only $4, despite being pretty darn massive for a kabob.
Some people want their kabobs kabob-less, like this BBQ chicken w/ a side of taters.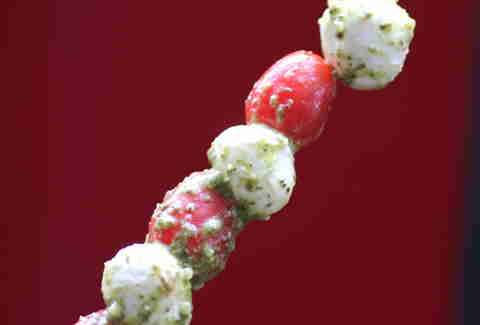 And some people prefer their kabobs meat-less, like this very legit Caprese kabob slathered in homemade pesto.
And now, for breakfast: this guy's stuffed with pico de gallo and bacon, while others get stuff like chorizo and broccoli.
And you better believe that since they've got kabobs and omelettes, they've smashed the two together (somewhere other than in their name) with the Kabom Hash, which's got all the elements of a kabob (peppers, onions, zucchini) mixed with a potato/bacon hash and topped with a fried egg and cheese. It's like breakfast (and dinner) for dinner.