A pizza & burger bar whose eats don't match the carpet
Zeke's sign sums them up better than any journalistic intro ever could
So, so true. The name, by the way, is derived from a co-owner's drag-racing great uncle and the fact that the resto "unchained" its owners from corporate jobs
There's that carpet! "Artsy garage chic" would be a nice way to describe this
Now erase all that from your mind, because these Ragout-Stuffed Mushrooms are beautiful
8in thin-crust pizzas (sub $10) also look great, like this super-spiced Not-So-Minnesota Nice topped with andouille, onions, and peppers sauteed in cayenne and chili oil.
Half-pound burgers like the totes-tender lamb patty/ pepper jack/ cheddar Unchained are served with house salt & vinegar chips. Do you even remember that carpet anymore
And to help you forget everything, there'll be local craft drafts and a full bar once their liquor license clears. But for now, you can at least cop a margherita.
Drew Wood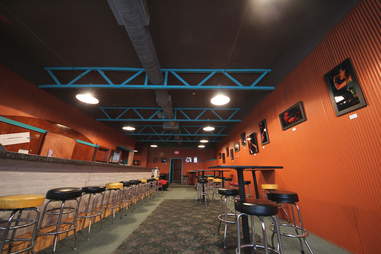 Drew Wood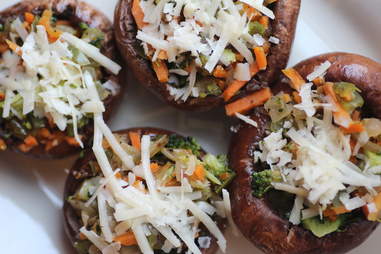 Drew Wood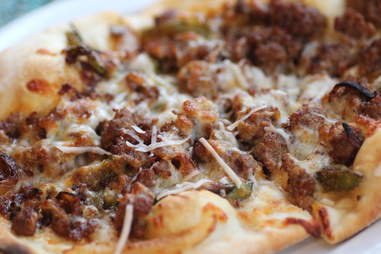 Drew Wood
Drew Wood
Drew Wood