Valentine's Day is just weeks away, and if you want to avoid getting the wrong kind of screwed on the big night, you'd better make a dinner reservation at one of MSP's most romantic restaurants, and do it now, because while the Twin Cities may be a great place to live, they're not exactly a great place to be single....
Recommended Video
This Restaurant Offers 50+ Garlic-Infused Dishes
Cathedral Hill
Not only is this one of the most gorgeous restaurants in the Twin Cities, but it also screams romance. Its dark-lit, brick-walled interior, high ceiling, and dark wood finishings are incredibly classy, and the excellent food, wine, and cocktails also help make this a top pick date-night spot.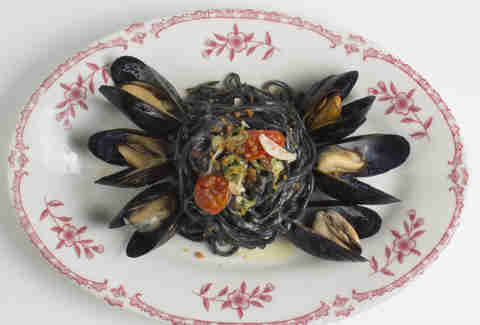 North Loop
Nothing says "amore" like a big bowl of homemade pasta and the foie gras tortellini, and this open-plan, high-energy (maybe too high-energy?) spot is proof. An order of the soft eggs and lobster bruschetta is certainly a good way to start things off on the right foot, and maybe a few bottles of wine to wash it all down too.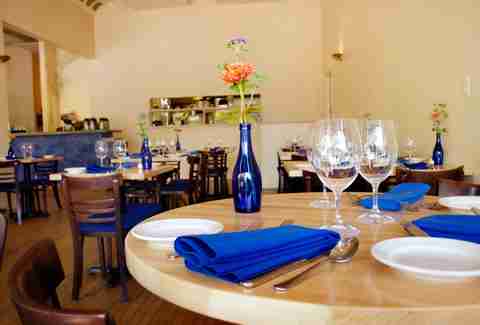 Uptown
This has been a classic date spot for more than 30 years, and it doesn't carry a legacy like that for no reason. It's the perfect place to put back a couple of bottles of wine and maybe a few plates of really approachable, well-crafted food. It's also not the kind of place that blares music, so you might actually be able to have a nice side of conversation along with your dinner.
Downtown Minneapolis
There's nothing that says date-night like a high-end French restaurant, and Vincent is that in spades. The high ceilings and gorgeous chandelier really help set the mood, and if you opt to go for the tasting menu with the wine pairings, you'll have plenty to talk about before going home and hopefully not talking.
Uptown
This is one of the Twin Cities newer spots, but its modern brick and wood interior still make for a casually sweet date environment, and allow the food and drinks to bring the flair. You can order a lot of small plates for sharing, assuming your date is willing, and you can wash it all down with their excellent selection of beers, wines, and cocktails.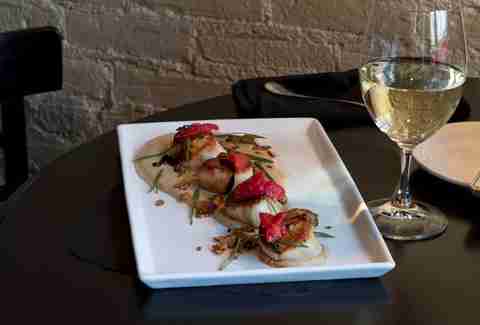 Dayton's Bluff
This is easily one of the coziest restaurants in the Twin Cities, and between that, the service, the food, and the drinks, it seriously delivers on all of the elements that you need for a perfect date night. Plus you get to make oh-so-clever-jokes inspired by its cleverly suggestive name.
Kingfield
If you're looking for a place to inspire love, the dark walls and the dim lighting at this newly remodeled South Minneapolis restaurant make it a good place to start. The intimate space manages to be simple while still feeling creative, and the food/wine pairings are some of the best in the area.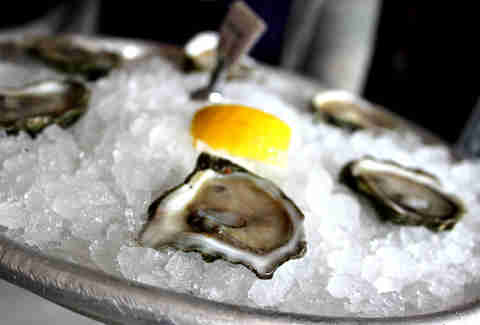 Downtown St. Paul
Fancy without being totally stuffy, Meritage is the perfect place to sit back, get comfortable, order a bottle of Champagne with a platter of oysters (both of which are known aphrodisiacs; you're welcome), and simply enjoy the company that you're with.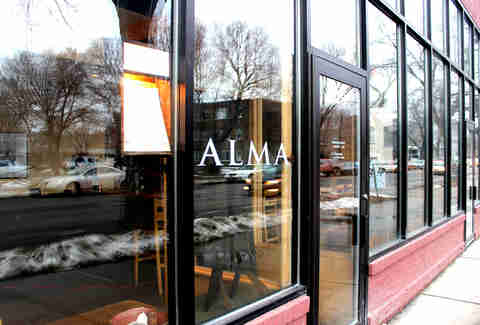 Marcy Holmes
The low-lit, brick interior creates an intimate feel ideal for when you're aiming to impress, and it also doesn't hurt that the food is easily some of the best in the Twin Cities.
Loring Park
Quite possibly the crème de la crème for dining in the Twin Cities, and if you're looking to show off, this is the place to do it. The service is sure to make you and your date feel like royalty, the food is spectacular, and the wine list is stunning. Who knows, maybe after dinner in the dining room, you can pull up next to the fire place in the lounge for a few late-night cocktails.
Sign up here for our daily MSP email and be the first to get all the food/drink/fun the Twin Cities have to offer.