Despite the fact it occupies a spartan 10-seat storefront that currently features the wrong name on the canopy, My Huong Kitchen's a right...eous Eat Street Vietnamese joint from the same fam that birthed (gross!) Rainbow Chinese.
Crepes're topped with whipped cream and stuff like banana, strawberry, and Nutella.
Banh mis (Banh us-es?) comprise the heft of the menu with basics like mock duck or meatball plus "The Special", which's loaded with regular ham, Vietnamese ham, and pate.
Their bubble teas and smoothies are made exclusively from fresh fruits & veggies instead of powders, and run a diverse gamut from this mango jam with tapioca bubbles to a surprisingly sweet smoothie that -- like your pocket when you're cashless at a farmer's market but need to make guac -- is stuffed with a massive avocado.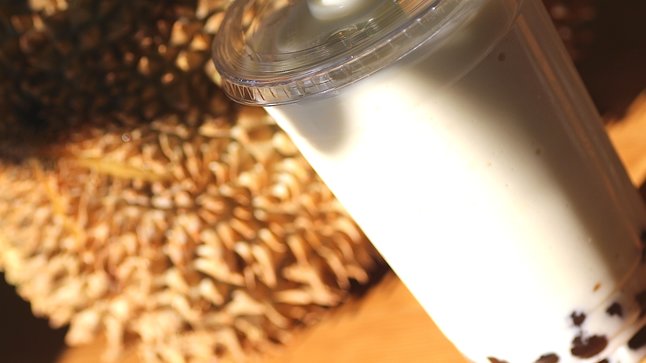 Should you be truly daring, they're pretty much the only place around that imports the notoriously off-flavored, super stinky, extra-spiny fruit durian, which they turn into smoothies that're supposed to not smell bad at all. Riiiiiight...eous.