We know you're gonna be busy hitting all of MSP's sweet festivals and outdoor movies this summer, but there's something else you need to save time for: block parties? OK, two things, including some sweet meals at the seven best new restaurants in Minneapolis...
Recommended Video
These Onion Rings Are Stuffed With Cheeseburgers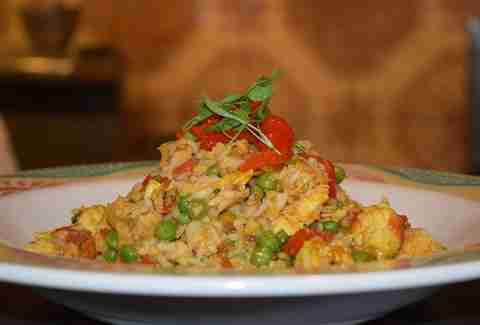 Powderhorn
Fans of the defunct El Mason can rejoice now that Chef Hector Ruiz's newest edition to his restaurant empire has resurrected many of the dishes of the much-beloved but lost Latin bistro. In addition to old staples, like the legendary arroz con pollo, it has an extensive lunch and dinner menu with a variety of new options. This South Minneapolis restaurant is also serving breakfast, allowing for a variety of delicious dining options all day long.
Uptown
We've been waiting for this since we first learned of this spot's closing, which basically feels like forever ago, but it's back, featuring an array of delicious, if not laborious, cocktails and a variety of tasty small plates. Check out the pork neck toast along with the classic black walnut Old Fashioned!
Kingfield
The newest showing from Chef Landon Schoenefeld is exactly as delicious as we'd hoped it would be. The menu may look like it's comprised of dated diner dishes, but do not be deceived, because the food is treated with the love and respect that the classic blue plates deserve. The fried chicken is crispy and succulent, the chopped liver is rich, silky, and divine, and the classic hot turkey sandwich is a true thing of beauty. While it may not have a full liquor license, the beer- and wine-based cocktails are also 100% on point.

Lowertown
From the folks that brought you one of St. Paul's most beloved dining spots comes one of the hottest and most anticipated restaurants of the year. Chef J.D. Fratzke and his partner in crime Tim Niver are back at it again, but this time La Belle Vie alum, Adam Eaton, is in the kitchen cooking up marlin enchiladas or, if you're into something more straightforward, burgers served with old school-style crinkle fries.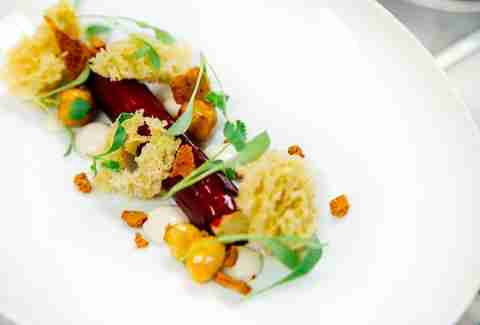 Downtown
This is the first in a long line of "modern Italian" restaurants hitting the Twin Cities scene with a focus on crudo, but the difference here is that it's led by longtime La Belle Vie alum Mike DeCamp, and that, dear reader, is a pretty big difference. Dishes like the urchin crudo with smoked beef marrow, cappelletti with morels, smoked mozzarella & truffle, and the grilled octopus with pine nuts and grilled cucumber are all huge hits and we highly recommend ending the evening with the nasturtium panna cotta, should it still be on the highly seasonal menu, of course.
Downtown
This summer is apparently all about three words: "modern Italian" and "crudo." Il Foro features an array of classic handmade pasta and gnocchi along with variety of fresh, Italian-style raw fish dishes. Located in the slightly remodeled Forum space and led by Borough alum, Joe Rolle, this new addition to Downtown is as delicious as it is deco.

Prospect Park
The newest addition to Surly's destination brewery gives Executive Chef Jorge Guzman a chance to spread his culinary wings and sling high-end, seasonal, yet still beer-friendly cuisine. While this may be fine dining, the atmosphere is kept fairly casual, so no need to overthink your attire for your brewery visit.
Sign up here for our daily MSP email and be the first to get all the food/drink/fun the Twin Cities have to offer.