Turns out owning a 14-seat diner wasn't that ideal for the former owner of Ideal Diner because, last Spring, he took a vacation and never really came back. After withering in its own grease for a spell, Ideal was purchased by Kim Robinson, who'd been a waitress there for 25yrs (as had her mom before her) and was keen on turning the place back into the solid greasy spoon that made it ideal to begin with.
Recommended Video
This Stretchy Ice Cream Is Made With Wine & Cheese
That's Ideal Diner. You've seen it a million times, and likely never went in. People like you are part of the reason the place closed after 64yrs in biz.
NEWSFLASH: Only a fool would continue to drive by a place that serves scratch corned beef hash that looks like this and tastes even better. The secret ingredient is love, son!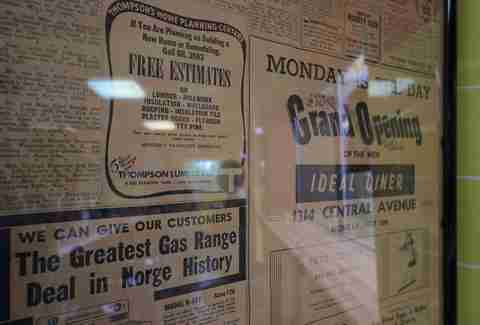 We'll show you some more camera-meltingly glorious grub in a sec, but first we've gotta drop some history. Like that when cats opened in '49, this was the equivalent of a major ad buy.
In the 64yrs since, the place pretty much looked like this... partly because they couldn't afford color after spending all that money on the ad.
To keep Ideal's heritage intact, Robinson cleaned the hell outta the place and replaced the entire kitchen, but kept the front of the house as original as she could, right down to the "ABSOLUTELY No Checks" sign; though without 'em, what fun's hockey?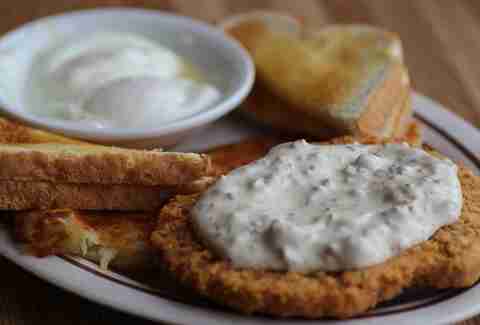 Robinson's reversed the course Ideal'd been on for the last half-decade (declining quality, increasing prices) by going scratch with as much cooking as she can handle. Case in point: this country fried steak.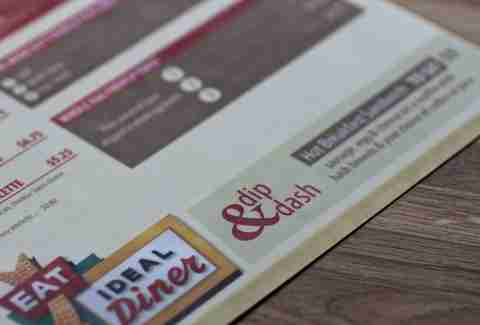 Nifty and new, the to-go breakfast sammies are great for dudes in such a hurry that spending 20min eating in a diner is WAAAAAY too long.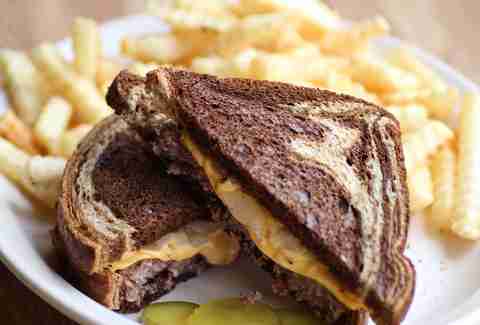 There was a time when Minneapolitans revered Ideal's 1/2lb King Burger. That time is upon us again: we're calling it the King Burger:30.
The actual sausage in the pic is officially the first Polish sausage topped with peppers and grilled onions that Ideal Diner HAS EVER MADE. As we ate it, we thought, "How could a diner in NE Mpls not have had Polish sausage for the last 64yrs?"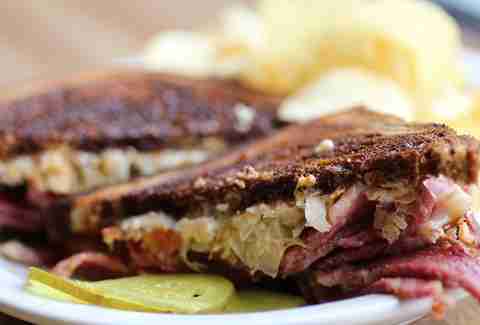 The secret to the Reuben that will require a minimum of six napkins to eat? Juicy/fatty house-corned beef, and not being called a Larry.
Oh. Yes. And there's pie. Now what'd really be ideal is if they'd let you take a nap on the counter after eating there.