One Two Three Sushi isn't just the starting cry at Japan's traditional World Sushi-Eating Championships; it's also the sleek, fast-service joint from the cats behind Masu
Before entering their IDS Crystal Court locale, look up to thank the sushi gods for finally bringing quality sushi to the skyway
Then look in at their colorful space
Rolls get built in a Subway-esque assembly line. Choose rice, seafood (yellowfin tuna to poached lobster tail), two fillings (cream cheese, jalapenos, fresh mangos, a million other things), and toppings like salmon roe & tempura
Combo #243819: white rice, crab stick, avocado, and... some other stuff... all topped with tempura crunch and spicy mayo
This grab-and-go bin will typically be stocked with three to five styles of classic rolls, just in case you've gotta roll
Steamed buns include Pork Tonkatsu, Green Tea Smoked Chicken, and this Shrimp Tempura with spicy mayo
Or enjoy this big ol' bowl of deliciously heavy pork belly ramen, and prepare to yell: "3, 2, 1...sleep!".
Recommended Video
The Sushi That Will Satisfy Your Sweet Tooth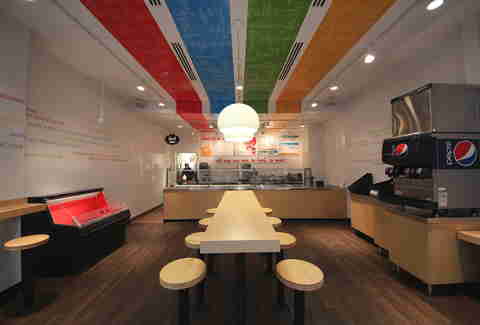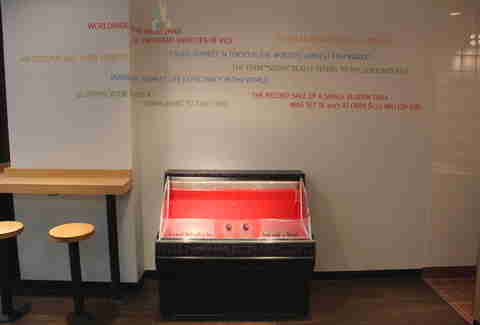 Previous Venue
Next Venue
Venue Description
1. One Two Three Sushi
80 S 8th St, #228, Minneapolis, MN 55402
From the team behind Masu Sushi y Robata's, One Two Three's got ridiculous cheap sushi, including a build-your-own section of the menu. Choose rice, seafood (from yellowfin tuna to poached lobster tail), two fillings, and then top it off with options like roe or tempura flakes. If you're on a, ahem, roll, just swing by the grab and go section for three to five choices of classic pre-made rolls.