Sky Bites is not a two-word review of the latest Bond flick, thank you very much. It's massively menued, fully kitchened second-coming of what was formerly just a teeny gyro stand in the corner of a LaSalle Ave Skyway convenience store.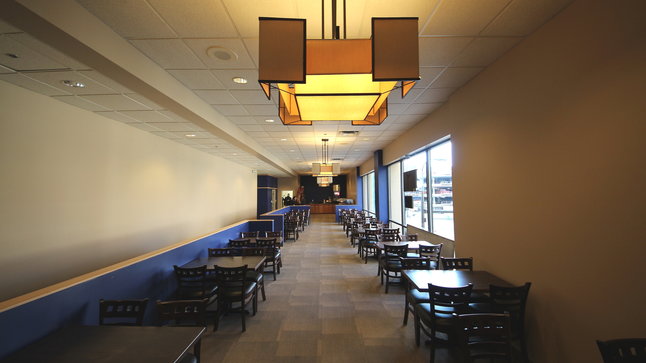 Unlike most wham-bam-thank-you-Stan Skyway luncheries (skyway luncheries are generally owned by Stan), this ain't no grab-and-go counter. There are 60 seats, and floor to ceiling windows from which you can look longingly at this thing called "the outdoors", which is where people not in the Skyway walk.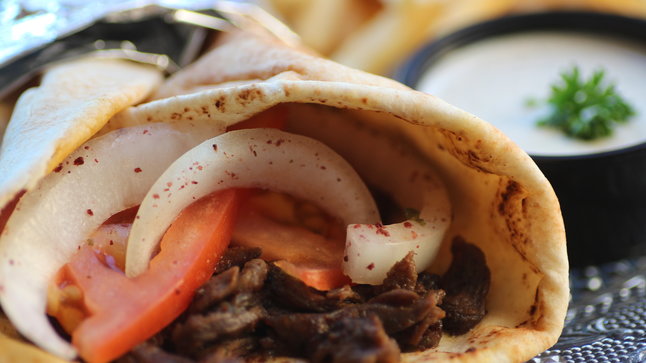 And here's the only actual, spit-turned shawarma within the miles of Mpls Skyway. Get it stuffed with chicken, or lamb so perfectly seasoned it'd make Emeril say, "Baaaaa-m!".
They've still got the gyros that put them on the map, plus falafel, and kebabs like this trio of chicken, lamb, and kofta (basically lamb meatballs).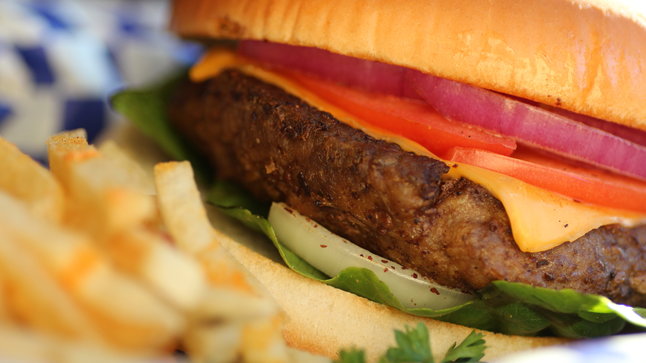 Should something more Western be your bag, they've also got this 1/2lb cheeseburger and everything from Phillies to fish sammies to an Italian beef, aka a two-word review of Goodfellas.