In the Twin Cities we're fortunate enough to have a decent selection of cuisines from around the globe. While nobody's perfect, and we're no doubt lacking in a few culinary arenas, the global foods that we do have tend to be quality reflections of their native cultures, allowing us a ticket to another world for the price of a night on the town. So get the hell out there and appreciate the cumulative culinary melting pot in which we all live.
Bloomington
First off, this isn't the place that you go for your standby order of General Tso's chicken with a side of egg rolls. This is the place you go when you want to experience what the real food of China tastes like, and no, it's not what you'd expect. The menu is separated into two parts; the first section contains the more authentic dishes and the second part features your run-of-the-mill American-Chinese cuisine, but don't let yourself stray and stick to the items in the first section where you'll be treated to a whole new world of flavors and textures. The couple's beef is a cold beef dish liberally dressed with spicy chili oil, peanuts, and cilantro, and the ma po tofu has cubes of silky tofu set adrift in a fiery broth with ground pork serving to provide more in the way of texture than flavor. If you're feeling extremely adventurous, go for the Szechuan cold bean jelly. Unless you're already familiar with Chinese cuisine, we guarantee you've never had anything like it.
Downtown St. Paul
When it comes to modern interpretations of French classics, you can't do better than this St. Paul institution -- and it doesn't hurt that it has one of the best raw bars in town either. If your wallet can handle it, start with one of the raw seafood platters and then venture toward something more classic, like the veal sweetbreads or succulent escargot, before going to town on a show-stopping rendition of the French standard cassoulet, moules frites, or a perfectly roasted duck breast.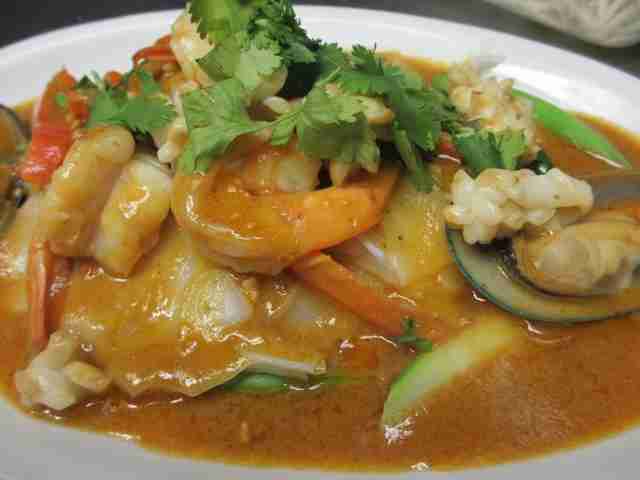 Whittier
This sister restaurant to St. Paul's Bangkok Deli is an absolute jewel when it comes to eating in the Twin Cities. The tom yum soup is rich, vibrant, and incredibly flavorful and the stir-fried noodle dishes are all spot on, including the obligatory pad Thai. There's also a lavish selection of Thai curries that'll please even the most judgmental curry critic.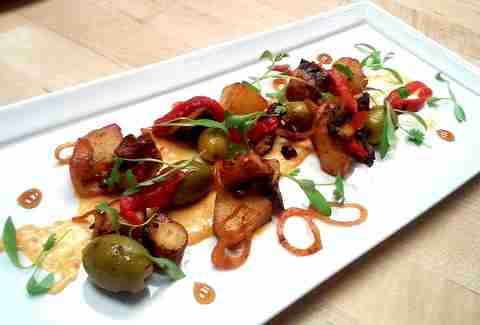 Southwest
Admittedly we don't have a lot going on when it comes to Spanish food in the Twin Cities these days, but that's OK because Chef Victor Ruiz has got us covered. His South Minneapolis tapas restaurant offers an excellent array of small Spanish plates including things like your standard patatas bravas or roasted piquillo peppers stuffed with rich goat cheese. The slow-braised sherry octopus is always a winner as is the queso frito; fried manchego cheese with a fennel slaw and sherry glaze.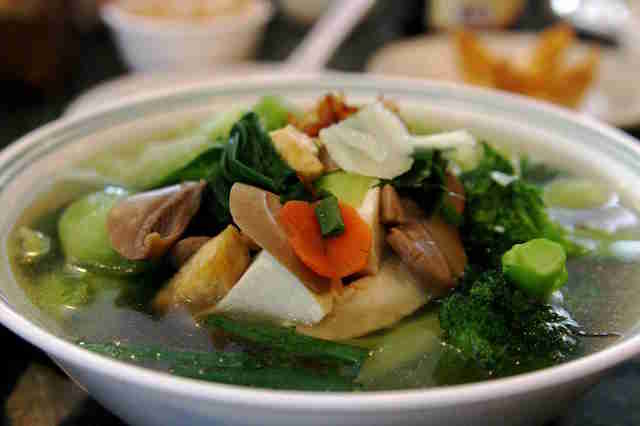 Vietnamese: Quang
Whittier
We actually have a surprising number of pretty good Vietnamese restaurants in the Twin Cities, but you just can't beat this Whittier powerhouse. The pho is a must and the bánh mì are pretty great, but other dishes like the variety of bun salads or the Com Thap Cam + Trung (combo rice platter topped with fried eggs) are all delicious in their own right.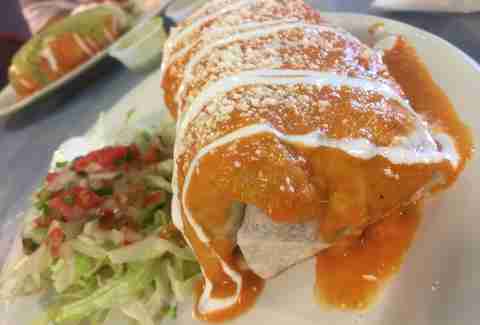 Save Venue With No Dish
Neighborhood/Location
Nokomis
Description
This is easily the kind of place that I'd eat at every day. It's cheap, delicious, and it has a salsa bar. No other bar is better than a salsa bar. It's also got a pretty decent selection of taco fillings that stray a bit from your basic chicken, beef, and carnitas, including tripe, lengua (beef tongue), and beef cheek. The rich, house-made chorizo also makes for one hell of a burrito-eating experience.
CLICK BELOW THE LINE TO ADD ADDITIONAL TEXT
Downtown
Japanese food encompasses a lot more than just sushi and ramen, and this Downtown place is rocking the Japanese bar food scene. The saba no shioyaki is a grilled mackerel with ponzu sauce and it's a stunning dish. The miso-braised spare ribs are tender and succulent and leave you feeling like someone extremely pudgy is warmly hugging your insides. The chicken kara-age wings are also some of the best wings in the city and yes, the ramen is tops, too. Basically, just show up hungry, order a beer, and then keep ordering food until you can't fit anymore into your facehole. You'll leave happier than you've left any restaurant in a long time.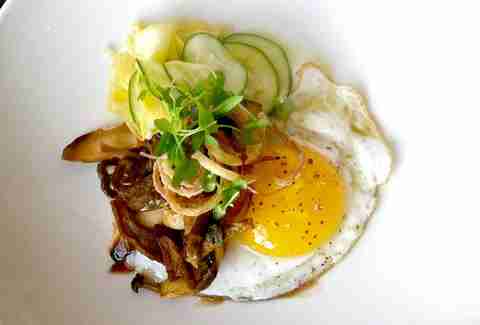 Southwest
Owned by the same folks that own the legendary Broders' Pasta Bar, this little Italian wine bar has become a fast favorite. No, you're not going to walk in and see a bunch of stodgy old pasta dishes on the menu; instead you'll be treated to plates crafted with high-quality ingredients that have been prepared with love and care in true Italian fashion. The duck egg with sautéed king trumpet & beech mushrooms, porcini sauce, summer squash, and crispy leeks is an absolute joy to eat and the crispy herb-roasted quail is a welcome departure from your run-of-the-mill roasted chicken.
Scandinavian: Fika
Phillips
It's a little odd, given our extremely Nordic heritage, that we don't have a lot more in the way of Scandinavian dining, but the folks at Fika are doing a damn fine service. Lunch here takes me right back to dining in a café in Norway. It's fairly simple, but the flavors are undeniably Scandinavian and delicious. Try any one of the open-faced sandwiches (a Scandinavian staple) or the house-cured gravlax.
Nicollet
South American food is one of those sorely underrepresented cuisines in the Twin Cities, but we do have a few spots that are kicking some serious culo. The folks over at this South Minneapolis food truck-turned-restaurant are bringing Venezuelan stuffed arepas to the happy masses along with some of the very best cocktails around. While arepas are the focus, there's also a variety of delicious small plates that all deliver when it comes to the flavor. And let's not forget about the brunch, which we recently named one of the best in the city!
Columbia Heights
This place is slightly off the beaten path, but it's worth the trek in order to get your hands on some serious Korean food. Located at the far back end of a Korean grocery, you'll find that the cafeteria-style restaurant offers up classics like bibimbap served in smoking-hot stone bowls, delicious and succulent kalbi beef, and a variety of different Korean soups all presented with a variety of different kimchi options. You can also find a few other dishes that are lesser known in these parts, like ddeokbokki (rice cakes in spicy gochujang chili sauce), pa jun (Korean-style pancakes), or gogalbi (spicy Korean-style mackerel).
Kingfield
There's no doubt that Southern cuisine is hitting the Twin Cities in a big way and Revival is clearly the king. Not only is it one of the best Southern dining experiences in the Twin Cities, but it's easily one of the best new restaurants overall, and after one bite of the fried chicken, you'll happily agree. The Hoppin' John is so good you'll develop some kind of weird but welcomed addiction and the fried green tomatoes are as delicate as they are delicious. Let's not forget about the burger either, because it is, without question, one of the best burgers the Twin Cities have ever had. Ever.
Save Venue With No Dish
Neighborhood/Location
Downtown
Description
This Minneapolis staple brings Mediterranean cuisine to a whole new level by utilizing a range of fresh flavors, Middle Eastern influence, and classic French technique. The fragrant tagines sing of North African influence and the roast chicken with eggplant lovash is a true thing of culinary beauty. The menu features a variety of small and large plate options and the hummus is hands down the best you'll ever eat.
CLICK BELOW THE LINE TO ADD ADDITIONAL TEXT
Kingfield
Nighthawks is pure, 100% Americana and how could it not be; its name comes straight from the famous Edward Hopper painting depicting a scene at a classic late-night American diner. It's the place you go when you want a solid burger, a hot dog, or some damn good fried chicken. It's also the kind of place where you can get a piled-high pastrami sandwich with a side of potato salad, chopped liver, or a lush Cobb salad. The daily blue plate specials include things like roasted chicken, slow-cooked ribs, or mouthwatering meatloaf. Oh yeah, and this spot's got all the beer you'd need to help wash it all down. That's what we call American!
Sign up here for our daily MSP email and be the first to get all the food/drink/fun the Twin Cities have to offer.
Keane Amdahl is a veteran Twin Cities food writer who will eat anything you call food regardless of race, creed, color, or national origin. You can find him on the Twitter box at @foodstoned.