There are those of us who forgo the carnivore's lifestyle and instead embrace the mighty world of veggies (which can often times make dining out a less than exciting excursion). While all too often having your options limited to a selection of boring salads, side dishes, the occasional singular vegetarian entrée -- or even more likely, some kind of boring, stale veggie burger -- there are restaurants that go far above and beyond the standard, offering a variety of selections and tasting menus that cater to the less than casual herbivores. We've gone through and put together our top picks just for you. Because, after all, you deserve to dine just as well as the rest of us.
Whittier
Designed largely for grazing, their menu focuses primarily on various cheeses and fermented goods which is inherently perfect for vegetarians. Get their pickle plate and a cheeseboard comprised of local, regional, and international varieties (and a big ass bottle of wine), and you my friends are set. You could also get their delicious grilled cheese with house made sour kraut or, if you should be so bold, order the Sandor. It's an opened faced sandwich featuring their excellent house made peanut butter and kimchee. Eat it once and you'll crave it for eternity.
Seward
This place has been a champion of local food for over twenty years and has been proudly serving vegetarians regional produce from square one. They feature a rotating menu of seasonal items, and you'll always be able to find a few delicious veggie based options for your all garden variety dining needs. Their menu currently features items like cider marinated root vegetables with celery puree, pickled radish, and pistachios, or a green curry rice with a selection of winter veggies and marinated tofu. If you're really going after some vegetarian comfort food, might we suggest the roasted squash hand pie?
Uptown
While it may seem to defy conventional wisdom -- or to be some kind of horribly cruel joke -- for us to tell vegetarians that one of the best places to eat is at a restaurant that literally dedicates itself to meat, we are in fact 100% serious. While researching this, so many of the restaurants that are thought to be "vegetarian friendly" really only offer a singular entrée option and a handful of sides, soups, and salads. This place has an entire vegetarian section of their menu dedicated to non-meat based options which include things like crispy tofu with charred broccoli, yakitori, and grilled avocado, soba noodles with scallion, mushroom, nori, sesame, or caramelized cauliflower with brown butter, capers, and goat cheese fondant. They also have several salads and a list of truly delicious vegetable-based sides, so if you're ever looking to find a place to satisfy both carnivores and herbivores alike, this is your spot.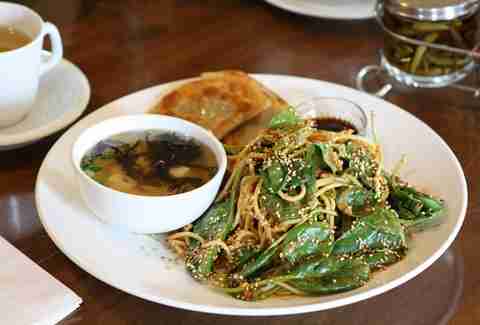 Seward
Chinese and other Asian inspired restaurants are often a good go to for vegetarians as they tend to offer a lot of veg, tofu, or mock duck based dishes. But those who are in the know come here, as chef and owner Tammy Wong is a mainstay of the Twin Cities farmers market scene and can frequently be seen shopping for all the best produce. While the menu is rife with fresh edibles, dishes like the fried tofu, mixed veg, and black bean sauce or the mixed veggie noodle soup, are all perfect non-meat centric dishes.
Mac-Groveland
This Nepali/Tibetan/Indian restaurant might be one of few in the Twin Cities where the vegetarian options actually outnumber the meat dishes, and it's absolutely delicious. Perhaps start with the vegetarian momos and then move on to a big bowl of noodle soup or some stir fried noodles. OR, you could check out an entire list of different vegetarian/vegan curries all of which are sure to heat up your overall dining experience.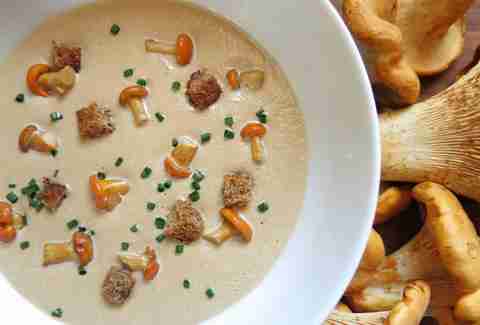 Downtown St. Paul
One of the Twin Cities premier dining destinations, this place has a lot of different things going on in terms of hearty vegetarian options. It's another one of the forerunners in the Twin Cities' farm to table scene, and you'll not only have your choice of quality a la carte items, but they have a $35 three course vegetarian seasonal tasting menu that's perfect for a nice night out on the town.
Downtown Minneapolis
If you're looking for a smattering of vegetarian flavor bombs, this downtown locale is absolutely perfect. In addition to a variety of delicious spreads and sides -- including the hyper-delicious fried cauliflower with feta fondue -- they've also got a variety of flavorful entrée options which include a variety of seasonal specials and a veggie version of their signature tagines. While you're there you can pick up a signed copy of Chef Sameh Wadi's new cookbook which has a lot of great Mediterranean inspired vegetarian recipes that you can make at home.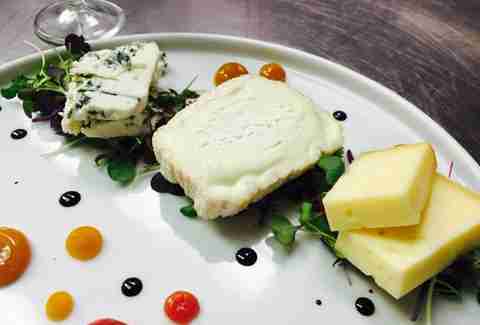 Payne-Phalen
At first glance this newish St. Paul restaurant might appear to be fairly meat centric, but they do offer a few standard menu items suitable for any real veg-head, oh and also, a FULL eight course vegetarian tasting menu. So if you're looking for a full on veggie experience, this is a place worth noting.
Downtown Minneapolis
Another one of the Twin Cities' best known places for meaty dishes also has a lot to offer all you herbivores. In fact, two nights a week they feature a very special 4 course vegetarian tasting menu designed with just as much thought and care as their meat dishes. Instead of being regulated to salads and a few sides of roasted vegetables, you can get things like a bahn mi with fried seitan and eggplant pate, or gnocchi with taleggio custard. Also, if you haven't had their house salad yet, it's as delicious as it is crazy to look at.
Marcy Holms
You'd better believe that one of the Twin Cities' most beloved dining spots knows how to treat their vegetarian customers. Chef Alex Roberts and crew specialize in three course tasting menus and their choose-your-own vegetarian prix fixe is just as thoughtful and laboriously cared after as their carnivorous options. For $42, you can pick any three seasonal courses, which currently include things like a celery root sformato with melted leeks, hazelnuts and a frisee-black truffle salad, fresh ricotta gnudi, or a coconut and rice crepe with roasted butternut squash, sweet onion, and cucumber. Finish, sit back, and enter foodie nirvana.
Sign up here for our daily MSP email and be the first to get all the food/drink/fun the Twin Cities have to offer.
Keane Amdahl is a veteran Twin Cities food writer and while he doesn't always eat his vegetables, when he does, he'll let you know about it. Follow his rabbit tracks on Twitter @FoodStoned.